Mortgage Rate Forecast for Worried Homebuyers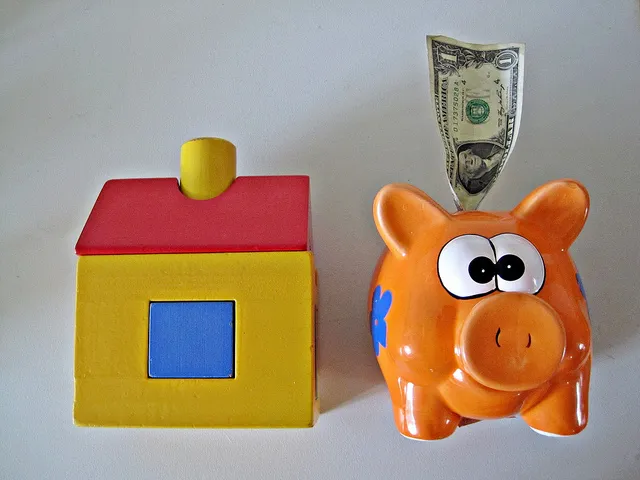 Monthly job reports, mortgage yields, international news — just like the stock market, nearly anything can impact the state of home mortgage interest rates. Although rates have been at all-time lows for a few years, new buyers or those looking to refinance might still wonder what mortgage rate predictions currently are for 2014 — if now is a good time to take action, or if they should wait to see if interest rates will rise or fall.
 Looking for the latest mortgage rate forecast?
See our 2015 Mortgage Rate Trends >>
Mortgage Rate Predictions 2014
"Home mortgage markets have experienced a minor correction since spiking
 in early July, with the 30-year fixed rates dropping from the high to low
 4 percents," said Grant Stern, president
 of Florida-based Morningside Mortgage Corporation. "Rates are still at historical lows and favorable to buyers; those
 who haven't refinanced long-term debt or who are underwater and those seeking 
to refinance should hurry to take advantage."
David Bakke of MoneyCrashers.com added, "Mortgage rates recently spiked to approximately 4.5 percent for a 30-year fixed. If existing homeowners are considering a mortgage refinance, they should do so soon."
However, Bakke does not see it as a major cause for concern for those who might be considering making a purchase. According to a recent survey conducted by Mortgage-X, 48 percent of mortgage professionals predict that rates will rise slightly in the next 90 days, while 28 percent say rates will remain the same. Only 8 percent predict a significant rise in the next three months.
"In the long-term, it is likely that rates will increase modestly," Bakke said. "I doubt that the mortgage rate on a 30-year fixed loan would be much higher than 5 percent through at least the first half of next year, and this is all good news for home buyers — after all, they were well above 17 percent at the beginning of 1982. For both home buyers and those looking to refinance, the sooner, the better, although they won't be missing out on much if they decide to wait a bit."
How the Mortgage Rate Forecast Should Impact Buying
Michael Moskowitz, president of New York-based Equity Now, a direct mortgage lender, and Matt Hackett, the company's underwriting and operations manager, see a continued demand for fixed-rate mortgages. Their team prepares a proposal for clients that outlines the benefits and costs of a 10-, 15-, 20- and 30-year loan, and recommend that customers shopping for a loan ask for the same from at least three lenders.
"It's the best way to objectively compare your options and avoid a 'bait-and-switch' situation," Moskowitz said. "You know what your interest rate will be, what points you may pay, your transaction costs and how much this investment will cost you in the short as well as long term."
James Schenck, vice president of PenFed Bank, agrees on shopping lenders, interest rates and terms. "Everyone's situation is different and they're purchasing or refinancing for any number of reasons. One customer may want a vacation home; the other may want to take advantage of the HARP program. By comparing a good faith estimate with at least three lenders, consumers can make educated decisions about their best mortgage choice."
Of course, consumers have been warned about having a number of "hard" inquiries on their credit report and might think that if they shop around for a lender, it will lower their credit score. Schenck is quick to reassure a potential customer that lenders understand that you are going to make inquiries with a handful of others.
When that shows up on your credit report, the financial institution does not necessarily take it into account as they would if you suddenly applied for multiple credit cards, a new car loan or other large purchase.
The big question for most borrowers is whether to go with a conventional 30-year, 20 percent down payment loan or pursue other mortgage products. Lower down payments and lower lending terms will result in a higher monthly mortgage payment.
Stern noted that adjustable rate mortgages, which are currently in the high 2 percent and low 3 percent range,
 have again become popular, with lower rates offered on five-, seven- and 10-year
 initial fixed period loans. "However, these ARM loans lack the 
features such as interest-only and minimum payments of the last decade's
 bubble," he said.
Schenck has also seen a rise in the ARM offerings, although his organization is traditionally a conservative lender. "The type of loan you choose depends on a number of factors," he said. "How much of a down payment you have, how long you plan to live in the house, your credit score. There's no one-size-fits-all solution."
Whether you're a first-time buyer, someone who wants to refinance, a homebuyer with an underwater mortgage, or someone who just wants to purchase an investment or vacation property, real estate and financial experts say the mortgage rate forecast is quite good — and there's no better time than the present.
"If you have identified a great property, there's an opportunity cost to losing out if you wait too long to see where the interest rates are going," Schenck said. "Take advantage of today's interest rates and know you can always refinance in the future if interest rates go lower."
Photo credit: Images_of_Money