Why Homeowners Are Paying Off Their Mortgages Before Student Loans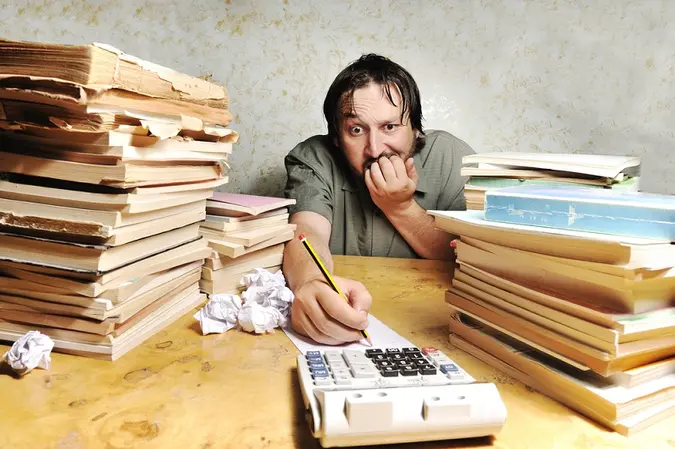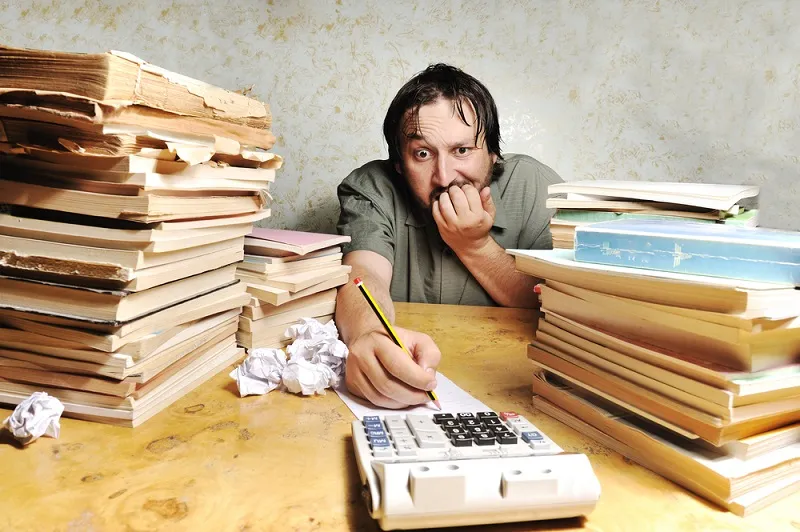 After years of struggling to shake off the stigma it earned from its part in the housing market downturn, it looks like mortgage lending might finally be repairing its image. A recent report from the New York Federal Reserve indicates that mortgages and home equity loans are experiencing lower delinquency rates than all other forms of consumer debt, compared to sharp increases in other delinquencies, particularly student loans.
According to statistics provided by credit bureau TransUnion, the nationwide mortgage loan delinquency rate — that of a borrower more than 60 days overdue on a home loan payment — held steady at 3.29 percent by the end of the fourth quarter in 2014, indicating a rate decline of more than 14 percent within the last year. And while other types of debt, like credit cards and auto loans, continue to vacillate between high and low rates of delinquency, it was student loan delinquencies which increased through 2014. Outstanding student loan debt nationwide is now at $1.16 trillion, according to the New York Fed.
Why are borrowers paying their mortgage bills at a steadier rate than their student loan payments? Researchers and experts alike have weighed in on why some consumers have managed to avoid becoming delinquent over others, and they're pointing to factors like an improving housing climate juxtaposed with other debts growing too insurmountable to pay down despite the many options available to borrowers.
Read: How a Harvard Grad Paid Off $90K in Student Loans in 7 Months
Student Loans Have Highest Delinquency Rate at 1 in 9
From the third to fourth quarter of 2014, both auto and student loan delinquencies rose, as mortgage, home equity lines of credit (HELOCs) and credit card debt delinquencies dropped, notes the New York Fed:
Mortgage Loans: 3.2 percent (Q3) to 3.1 percent (Q4)
HELOCs: 3.3 percent (Q3) to 3.2 percent (Q4)
Credit cards: 7.5 percent (Q3) to 7.3 percent (Q4)
Auto loans: 3.1 percent (Q3) to 3.5 percent (Q4)
Student loans: 11.1 percent (Q3) to 11.3 percent (Q4)
According to states from the New York Fed, student loans are the form of debt with the highest delinquency rate and one in nine (11.3 percent) of student loans is delinquent. The lowest rates of delinquency are found on mortgages and HELOCs, which both hovered just above 3 percent.
Mortgages
For mortgage loan delinquencies, the statistics only paint a partial picture. The Wall Street Journal reports that at the end of 2014 only 5.7 percent of all borrowers were at least one payment behind on their home loans, a drop of a 0.71 point from 2013 — the lowest the market has seen since 2007, before the subprime mortgage crisis sent the country into a years-long recession. The number of home loans in foreclosure is also at its lowest since that same period, which as of late 2014 was 2.3 percent, down 0.12 of a percentage point from 2013.
Credit Card
Consumers' struggles with paying off their plastic might finally be paying off, albeit slowly. TransUnion statistics note that overall credit card delinquency has seen a steady drop since late 2008, when the average debt per borrower was $6,276. The lowest since then was early in 2014, at $5,164, with the most recent Q4 2014 debt dollar figure reported at $5,327. The New York Fed says that the number of credit inquiries in the last six months of 2014 went up 4 million from the previous quarter to 175 million; it could indicate, notes the report, increased consumer interest in using credit cards.
Auto Loans
Auto lending remained the most stable of all delinquencies covered in the Fed report, with a slight increase in the 90-day-plus delinquency rate. While overall auto loan debt is up 4.1 percent in Q4 2014 over Q4 2013, according to TransUnion, 22 states across the nation experienced a decline in their auto loan delinquency rates during that same period.
Student Loans
There is no positive news on the student loan front, as delinquency rates have shown a steady climb in the last 12 years, according to a report from BuzzFeed News, a distressing situation that the Fed acknowledges. "Although we've seen an overall improvement in delinquency rates since the Great Recession, the increasing trend in student loan balances and delinquencies is concerning," said Donghoon Lee, Federal Reserve Bank of New York research officer, in the New York Fed's report. The recent and alarming amount of student debt delinquencies, BuzzFeed reports, "grew by some $31 billion in the last three months of 2014, while overall consumer debts grew by $117 billion."
Read: Can You Get a Mortgage If You Have Student Debt?
Default on Student Loans and Still Keep Your Home
While mortgage loan delinquencies are still much higher than they were before the Great Recession (when percentages hovered at 1.5), The New York Fed gives an easy explanation as to why recent rates may be receding. "To some degree, this can be explained by the fact that the lengthy foreclosure process in many states is slow to clear out the stale stock of defaulted mortgages," the report states.
The student loan front is more disconcerting, prefaced by the fact that these delinquencies were once the smallest form of debt until 2009, reports The Washington Post. But one big reason for such frequent delinquencies is the fact that unlike other types of loans, student loans cannot be forgiven in a bankruptcy. When left unresolved, "past delinquencies compound onto new delinquencies, and until borrowers as a whole start bringing their loans current, the delinquency rate will continue to rise," according to Forbes. The Fed also notes that a delinquent loan can linger on a borrower's credit report.
Another theory is that borrowers feel they have far more to lose by defaulting on a mortgage or auto loan, and might prioritize those kinds of debt over student loans when allocating limited funds to debt repayment.
"It's a different dynamic. It's a different reason for the delinquencies," says Kenneth E. LaRoe, CEO of First Green Bank. "I think the delinquency issue is created by the industry that's feeding it. Banks, as a rule, aren't doing student loans."
LaRoe says it might be a matter of financial prioritization: borrowers would rather become delinquent on a student loan than become homeless from a mortgage delinquency. "If people have a job, they're going to pay their home loan payment. There wasn't that much societal acceptance of giving their home back before the meltdown," he said. "It's again becoming socially unacceptable to give your home back. But it's socially acceptable to not pay your student loan."
Andy Josuweit agrees about this hierarchy of financial needs. Josuweit, who created the website Student Loan Hero, can relate firsthand to the struggle of student debt after he graduated with over $104,000 in student loan debt.
"When you have a really high debt-to-income ratio, and your monthly payments exceed your income, what are you going to pay first?" Josuweit said. "The student loan piece falls behind paying a mortgage or an auto loan."
Read: Creative Ways to Get Out of Student Loan Debt
Avoid Becoming Delinquent With these Lending Tips
If you've missed a few payments and are coming close to delinquency on your student loan, Forbes reports that you have a few options:
Opt for a loan repayment plan (like the Standard Plan, Income-Based Repayment, or Pay as You Earn)
Private loan borrowers may be able to refinance their student loans, since interest rates are currently low
Consider a deferment plan to buy some time
New student loan policy changes backed by President Obama also should make it easier for students and graduates to keep track of and pay student loans. Obama called for policy chances to improve student debt repayment options, and less-severe credit consequences for student loan delinquencies and defaults.
"The simple fact of the matter is that not a lot of borrowers are taking advantage of those programs," said Josuweit, whose website allow users to manage their student loans on one interface, look for refinance options, and build a better budget.
Grads teetering on the edge of delinquency recall their college days for some financial literacy, said Robert Farrington of Forbes.
"Students need to know how student loan debt is treated (that it's a mortgage on your personal income), and what options are available to them," Farrington said. "Borrowers need to reach out to their lenders before they are 90 days past due, and work out a repayment plan that is affordable. Borrowers cannot let these debts haunt them until they are 50."