How to Get a Mortgage Loan with Less than 20 Percent Down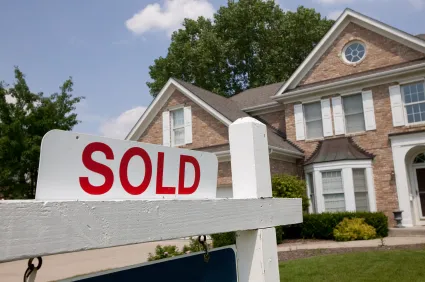 While a large portion of the American population believes in homeownership, a smaller number thinks it is a goal possible for them to achieve. According to a study conducted in 2011 by CBS News and the New York Times, nine out of 10 survey respondents believed homeownership was still a part of the American Dream, while only seven percent of them ranked the desire in the first or second spot on their list.
A separate Country Financial Security Index survey conducted in 2012 found that 88 percent of Americans believe owning a home is important, while only 45 percent say that homeownership is possible with their moderate incomes.
One potential deterrent for prospective homeowners is the idea of having to pay a 20 percent home down payment. Having to come up with thousands of dollars to secure a mortgage loan can be extremely intimidating, which begs the question: Is it possible to secure a mortgage with a lower down payment?
Why Banks Require the 20 Percent Home Down Payment
It's important to note that all banks don't require a 20 percent mortgage loan down payment. In fact, a lot of them will allow you to take on a loan with less money down. But providing 20 percent before securing the loan has been a standard for many years.
There are a number of reasons for this, but the primary one is that putting down this substantial amount lets financial institutions know that the home buyer is financially viable for the homeownership responsibility.
Paying a mortgage typically requires anywhere from a 15- to 30-year commitment (the latter is far more common). Financial institutions want to know that home buyers have enough money flowing to manage this type of commitment.
But even aside from what an institution thinks, paying a larger amount down is beneficial for the home buyer.
As with any other type of down payment, putting 20 percent down reduces subsequent monthly mortgage payments. Not to mention that less money financed often is rewarded with lower mortgage interest rates.
But probably the biggest benefit of putting 20 percent down is having instant equity in your home. This acts as a safeguard against temporary or even longer-term market downturn.
How to Secure a Low Down Payment Mortgage
Ever since the financial crisis hit the housing market and job sector, many consumers have been reluctant to purchase homes, as found in the studies previously mentioned.
Some who are interested in jumping on what they fear may be the end of record-low mortgage rates would like to get in the game, but are simply having a difficult time coming up with the entire 20 percent down payment.
Can you blame them? Doing quick math shows that buying an affordable home for $100,000 would require making a $20,000 down payment, along with closing costs and other expected payments. So if you've been thinking about buying a home and don't have the full down payment, what are your options?
#1. Private Mortgage Insurance (PMI)
One option many people consider when purchasing a home is private mortgage insurance. Not falling into the same category as homeowners insurance, PMI actually serves as a form of coverage that benefits the lender.

low down payment mortgage for less than 20 percent, it wants to protect itself against loss of its costs in the event that the borrower won't be able to repay the loan; this is the reason borrowers are required to purchase private mortgage insurance.

Typically, PMI is required until one-fifth of the principal threshold is crossed.
#2. Piggyback / 80-20 Loan
Instead of taking on private mortgage insurance, some homeowners have managed to avoid a 20 percent down payment by securing a piggyback loan (also known as the 80-20 loan).
The piggyback loan allows borrowers to take out a first loan for 80 percent of the cost of the home, along with a second (piggyback) loan for the remaining cost not covered in a home down payment.
For many people, this option has provided an opportunity to take advantage of a no-down-payment mortgage. However, these loans come at a higher cost than traditional mortgage loans. In fact, most piggyback loans are a few percentage points more.
Also, it's good to note that while it was popular just prior to the financial crisis, the fact that borrowers sometimes owed more than their homes were worth and that default rates for piggyback loans were high after the housing bubble burst, nowadays it is more challenging to locate one.
#3. FHA Loans
Another route some borrowers take to secure a low down payment mortgage is the FHA loan. FHA loans are provided by the Federal Housing Administration in an effort to promote homeownership. To help individuals get into homes, the administration is a bit more lenient with lending requirements.
Like most lenders, the FHA offers fixed rate, adjustable rate and reverse mortgages, among others. And in many cases, the administration only requires homeowners to make a 3.5 percent down payment, which offers major financial relief to first-time home buyers.
FHA loans require no minimum income requirement to qualify; however, state-specific debt ratios have been put into place to prevent borrowers from securing homes they can't afford.
#4. Home Buyer Incentive Programs
In almost every state, there is an opportunity for prospective home buyers to take advantage of a home buyer incentive program. These programs are great for helping to educate first-time home buyers on the ins and outs of securing a mortgage loan and owning a home.
Also, these programs often assist prospective home buyers with down payments, closing costs and even acquiring a lower interest rate. While some are restrictive based on income levels, others are not. To find out about programs in your state, visit the National Council of State Housing Agencies website.
#5. VA Loans
One of the ways some members of the military are able to secure zero-down mortgage loans is by taking on Veterans Affairs (VA) loans. The VA loan program has been available since World War II and offers 100-percent financing for loans usually up to $417,000.
In order to secure a VA loan, borrowers are required to obtain a Certificate of Eligibility (COE) from a VA eligibility center. After the COE is obtained (along with other documents like a Social Security card and proof of income) borrowers are able to work with any lender that offers VA loans.
While VA loan borrowers don't have to make down payments, mortgage insurance is sometimes wrapped into the loan. Also, loan qualifications including debt-to-income ratio requirements will vary from lender to lender.
With only the knowledge of paying 20 percent down to purchase a home, participating in the American dream can seem next to impossible for many consumers. But by taking a close look at the additional options available, it's clear that becoming a homeowner under a number financial circumstances is indeed a possibility.