How to Make a US Bank Mortgage Payment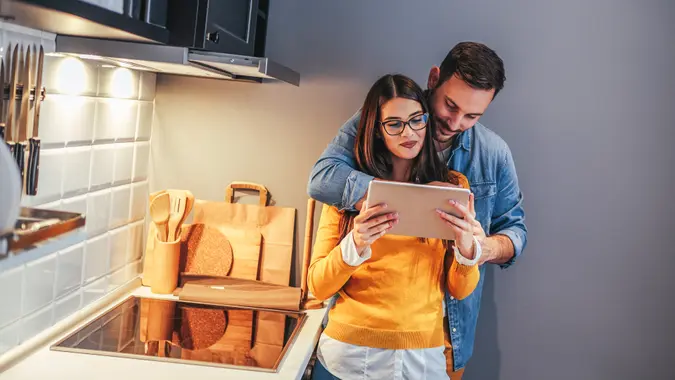 bernardbodo / Getty Images/iStockphoto
U.S. Bank is the No. 5 largest bank in the country, offering personal banking, business banking and wealth management services — and, of course, mortgages. If you have a mortgage loan from U.S. Bank, it's important to understand how to make your payments so you don't end up defaulting on your loan. Keep reading to learn about how to pay off your mortgage.
How to Make a US Bank Mortgage Payment by Mail
Once your mortgage loan is in U.S. Bank's servicing system, you will receive a monthly payment statement similar to a credit card statement. This will show a payment address of St. Louis. Payments that are mailed should be sent to this address once the monthly statements are received. If you have not yet received a monthly statement, you can send your payment to:
U.S. Bank Home Mortgage P.O. Box 468002 Bedford, OH 44146-8002
Find Out: 7 Things to Consider Before Paying Off Your Mortgage Early
How to Make a US Bank Mortgage Payment by Phone
U.S. Bank mortgage borrowers can access customer service representatives Monday through Friday, 8 a.m. to 9 p.m. EST. The U.S. Bank home mortgage customer service number is 800-240-7890. A representative at the toll-free number can assist you with making your payment.
How to Make a US Bank Mortgage Payment Online
You can make your mortgage payments online simply by logging into your U.S. Bank account. You can also view a digital statement and manage your account options online.
How to Make a US Bank Mortgage Payment In Person
You also have the option of paying your mortgage bill in person at a U.S. Bank branch. You will need to have your loan number to complete this transaction. To find the nearest bank branch, visit locations.usbank.com.
Find Out: How To Open a US Bank Account
US Bank Mortgage Repayment Options
Typically, mortgage payments are made monthly, but you can adjust your repayment plan to one that works for you via your online U.S. Bank account. You can also speak to a loan specialist at the U.S. Bank mortgage phone number, 800-365-7900, to explore your options if you are defaulting on payments.
If you have fallen behind on payments but want to retain your home, U.S. Bank offers several options:
Repayment plan: This allows you to 

pay your regular monthly payment plus additional funds that are applied to past-due amounts. Payments are spread out over an agreed-upon period of time. 

Hardship loan modification: This option allows you to roll interest and escrow shortage from delinquent payments into the existing loan. You could be qualified for a reduction in your loan interest rate to extend the loan.
Partial claim: With this option, funds are advanced to bring your mortgage current, and a second lien is held on your property in the amount of the advance. Your delinquent payments are due once the first mortgage ends.
It's key you make your mortgage payments on time, so don't let not knowing how to pay your U.S. Bank mortgage be the reason you're late.
More Mortgage Payments
We make money easy. Get weekly email updates, including expert advice to help you Live Richer™.