Mortgage Rates Fall After SVB Failure, But Is It Safe To Buy A House Now?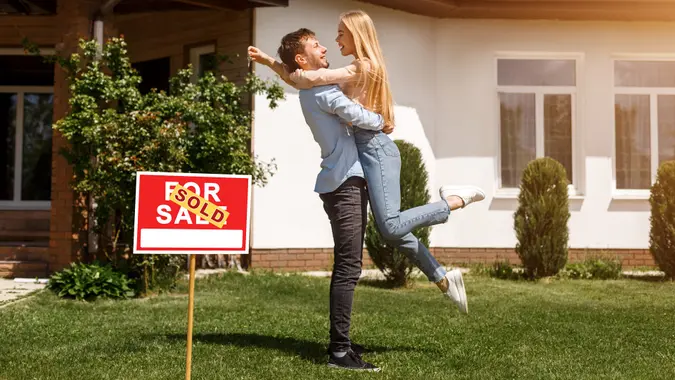 Prostock-Studio / iStock.com
The average 30-year mortgage interest rate fell from 6.73% to 6.6% this week, according to the latest data from Freddie Mac. That's because mortgage rates partially align with the 10-year Treasury rate, which dipped in response to the Silicon Valley Bank (SVB) and Signature Bank failures.
The rate decrease leaves many homebuyers wondering if they should try to time the market and purchase property before the next uptick. If you fall into that group, you're not alone. Mortgage applications are up 7% this week (but home loan demand isn't even close to last year's level).
So, should you buy a house now or continue to wait? The truth is, your answer should depend more on your financial situation than on external economic conditions. For instance, if you have inconsistent income, a poor credit score, or insufficient cash on hand to cover closing and incidental costs, you likely can't afford to buy a house.
However, if your finances are in order, delaying homeownership may not make sense. High interest rates (and interest rate volatility) may be the new normal we all have to live with for the foreseeable future. Plus, there might be a benefit to buying a house when interest rates are high.
When it costs more to borrow, you'll have less competition, potentially making it easier to win the bid for your dream property. Sellers may also be more willing to negotiate on price to close the deal.
In addition, you can buy points to reduce your interest rate. And, if rates do drop in the future, you can refinance your home loan.
More From GOBankingRates