Mortgage Rates and the Housing Market: What To Expect During Summer 2023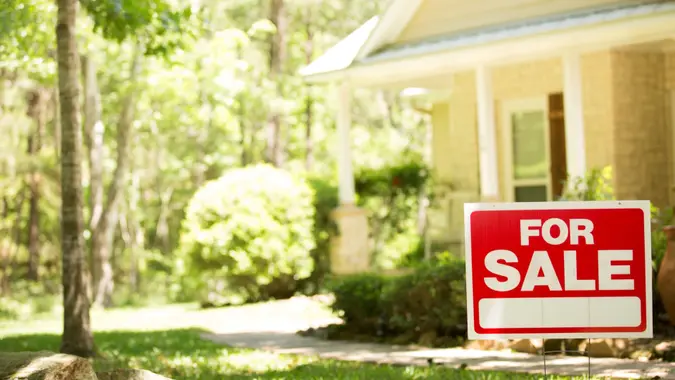 Eight times a year, the Federal Reserve holds a press conference to release a summary of economic projections and a statement regarding any changes to interest rates. High inflation over the past two years has resulted in the FOMC, or Federal Open Market Committee, raising rates consistently. Despite the efforts of the FOMC, inflation remains well above the 2% target rate.
On June 14, 2023, the Federal Reserve issued the most recent FOMC statement. At the press conference, Federal Reserve Chair Jerome Powell announced that it would be leaving its policy rate unchanged. It would effectively be pausing any hikes in interest rates but cautioned that all committee members felt an increase would likely return before the end of the year. 
With the interest rates holding at 5% to 5 ¼%, many homeowners may be wondering if mortgage rates will also be affected and whether now is the time to buy or sell a home. We asked Orphe Divounguy, senior macroeconomist at Zillow Home Loans, to weigh in on how the recent FOMC statement would affect the summer housing market. Here's what we discovered.
How Are Mortgage Rates Affected by the Recent FOMC Statement?
The recent FOMC statement does not directly affect mortgage rates since the Fed does not set those. Instead, Divounguy said that things like inflation will have a bigger impact on mortgage rates. Unfortunately, core inflation remains somewhat high at 5.3%, so the FOMC paused to assess whether or not it has done enough. Thus, while inflation remains high, it is unlikely for mortgage rates to come down significantly in the immediate future.
Will the Housing Market Be Affected by the FOMC Statement?
High mortgage rates mean that existing homeowners will continue to hold onto properties. Divounguy explained that homeowners who bought in 2019 may have a mortgage rate of 4%, making it unlikely that they will want to sell their property. With existing homeowners staying out of the market, inventory remains low. In fact, "new listings are 23% lower than a year ago," Divounguy said. 
The market was particularly troubling for buyers in 2022 because not only were existing homeowners holding on to properties, but builders also pulled back due to soaring inflation and exorbitant labor costs. 
The good news is that while inventory remains low, "there are positive signs in the housing market. Builder confidence has been up for the past five months," Divounguy said. He noted there were "1.6 to 1.7 million units under construction in April 2023," which shows that builders are active. A reduction in the cost of materials and labor helped contribute to the increase in housing starts. With existing homeowners sitting out, builders are enjoying an increased share of the market. 
Are There Any Recommendations for Potential Buyers This Summer?
Divounguy recommended that people "[d]on't try to time the mortgage rates." He said, "There has never been a better time to be a homeowner." Homeowners have seen exponential growth in their home equity over the past few years. Currently, homeowners have an average of "$302k in home equity," which is near an all-time high. While mortgage rates at 7% may seem high, it is actually closer to the norm, with low mortgage rates being the exception, he explained. 
Hopeful homebuyers, therefore, should feel confident in their decision to purchase a home that they can afford right now. If mortgage rates do come down in the future, there is always the option to refinance, Divounguy said. 
He encouraged potential buyers to meet with a mortgage professional first so that they can determine what they can afford and establish a budget. There are also down payment assistance programs available for homebuyers. Next, he said that working with an agent is crucial. Both buyers and sellers can connect with an agent through Zillow. 
What Can Sellers Do This Summer To Get Top Dollar?
What is interesting about the current housing market is that it is truly a tale of "multiple markets around the country." Divounguy said that in regions where houses remain unaffordable, it may continue to be slow, whereas more affordable areas will see a higher demand. 
For sellers, he strongly suggests working with an agent. An agent can help price the home correctly so that it sells quickly. Additionally, he encouraged sellers to embrace technology and work on "online curb appeal" by adding things like a "3D virtual interactive tour." Finally, he said small things like landscaping can really make a huge difference in today's market. 
Final Thoughts
While economic uncertainty may loom, the outlook for homeowners remains strong. One of the biggest takeaways is that investing in property pays off substantially, even in challenging economic conditions. 
Homeownership can actually help support consumer spending, Divounguy said. Homeowners are protected during times of financial uncertainty since they can use their home equity to consolidate debts if needed and owning a home can not only help you build your net wealth but also that of future generations, he said.
More From GOBankingRates