Mortgage Help for the Unemployed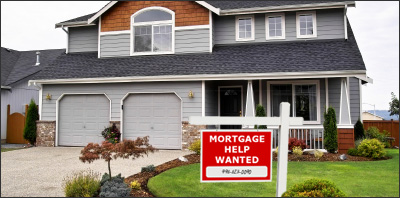 Mortgage assistance for those who have recently lost their jobs is being offered by unconventional sources.
With the economy continuing to hurt the housing market, some homeowners have even resorted to asking lien holders to produce the note before they can legally be foreclosed on. Home builders and loan providers are providing mortgage assistance ranging from 3-6 months so that the recently unemployed can either stay current on their mortgage or to enroll them as new business customers.
Mortgage rates have fluctuated in recent news, but no one knows for sure where they are headed.
So, what are you supposed to do if you're jobless and need help with your mortgage?
Currently, there are two very different mortgage assistance programs being offered, one by Citigroup and the other by Pennsylvania based high-end home builder Toll Brothers Inc.
Citi's Mortgage Plan
Citi recently announced their new program to help either unemployed or delinquent mortgage customers stay in their homes. Qualified customers will get a three month reduction in their mortgage payment.
Citi stated that those participating in the program will get a reduction in their monthly payment to about $500 a month for the 90-day period, and the program is expected to provide assistance to thousands of homeowners with their first mortgages owned and serviced by CitiMortgage. Citi also stated that, "If the customer is not employed within three months, Citi will work with customers on a case-by-case basis to explore the best solutions."
Sponsors of
Toll-Brothers' Mortgage Plan
Toll-Brothers Inc. is taking a different approach to the mortgage crisis by providing a mortgage protection plan for up to six months for those who use Toll's financing subsidiary to close and finance the purchase of their home. This program will cover the expenses associated with homeownership for up to $2,500 per month, only if the borrower loses their job within 24 months of closing on a qualified Toll-Brothers property. Buyers may not know about a possible job loss prior to accepting the terms of the agreement and the information may be subject to verification. The goal of this incentive is to drum up new home sales during the economic downturn, where unemployment continues rising.
Many businesses are trying new and alternative ways to positively increase their bottom line during this current recession. Offering mortgage protection and home loan refinancing assistance are certainly unusual approaches to the problem. If you know of any other mortgage-based incentive program being offered by a homebuilder or lender, please share with our community.
Also, if you're interested to know how to deal with handling your mortgage payment we've provided you with "A Guide to Handling Mortgage Payments for the Unemployed."