The Costly Mortgage Mistake Many Baby Boomers Make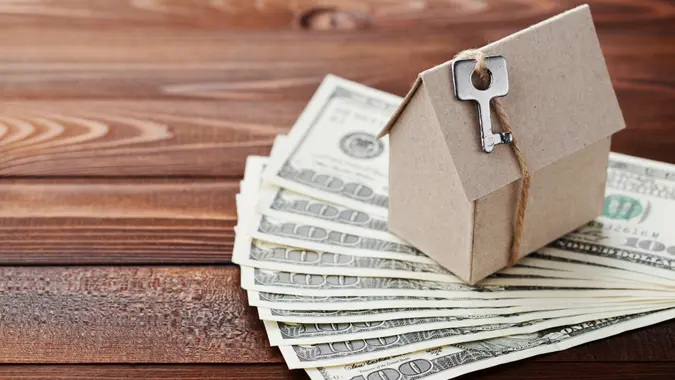 Julia Sudnitskaya / Shutterstock.com
We often look at ways to spend less money and improve our financial situation by cutting back on our daily consumption. However, if we want to save a significant amount of money, there are aspects of financial planning that will provide us with exceptional results.
One of the best ways to maximize your savings is to optimize your housing costs since this is a substantial portion of your budget. We're going to look at a costly mortgage mistake that many baby boomers are making that could be simply resolved today, saving thousands of dollars in the long term.
Also see how baby boomers secure generational wealth by transferring property to their children.
What's the Mortgage Mistake That Many Baby Boomers Are Making?
According to a recent survey conducted by Lending Tree, just 31% of baby boomers negotiated the mortgage rate that they were originally offered through their lender when buying a home or refinancing. This means boomers were the least likely of all generations surveyed to negotiate the terms offered by the lender when obtaining a new mortgage or refinancing an old one. The survey also discovered that 80% of borrowers who attempted to negotiate the interest rate were successful in doing so.
By not negotiating your mortgage rate, you're accepting the first offer that the lender makes, which means you're leaving plenty of money on the table since every percentage makes a huge difference in how much you spend on the mortgage over the life of the loan.  
The amount of money you spend on interest will depend on other variables, like the terms and size of the loan. What can't be debated is that by not trying to get a lower interest rate, you're going to spend more money than you have to on paying off your home.
Housing Market 2023: Prices Are Now So High That Banks Are Losing Money on Mortgages
How Can You Avoid Making This Mistake?
The best way to save thousands of dollars on your mortgage payments is to negotiate a lower interest rate. While you may be intimidated by this process, it's worth reminding you that you could save thousands of dollars with a simple phone call. 
Here are some of the best ways to negotiate a lower interest rate on your mortgage:
Start by shopping around. Just because you've been with a bank or lender for many years, it doesn't mean you have to stay with them. You can shop around online if you're not comfortable with calling.
See whether you're eligible for any exclusive offers. Many workplaces or professional organizations will pool resources to offer discounted offers.  
Don't accept the first offer you get. As in every negotiation, you should never accept the first offer. 
Work on your credit score. Your lender could be offering you a higher interest rate because of your credit score. 
Pay down your debt. The lender will look at how much money you already owe when it considers your mortgage rate.
Save up for a larger down payment. If you're buying a place, you may want to consider waiting until you have a larger chunk of change set aside. 
While there are numerous strategies for negotiating a lower interest rate on your mortgage, we have to emphasize the importance of working on your credit score and tackling your debt. You may want to take some time to pay down debt, make your payments on time and work on increasing your down payment to get a much lower interest rate from your lender. 
How Much Money Can You Save?
As essential as it is to clip coupons and look out for deals in our daily lives, we need to be overly diligent regarding our home mortgages. 
LendingTree also shared some figures relating to a rate reduction when it comes to the lifetime of your mortgage. If you negotiate your rate down to 6.25% from 6.5% on a 30-year fixed-rate mortgage, you can save $57 a month and $20,520 through the entire loan. These are serious savings that can't be ignored. If you find an even lower interest rate than a quarter-point reduction, you'll save even more money. 
The amount of money you spend on your monthly mortgage payments also will depend on the size of your down payment, the amount of money you're borrowing and the terms of the loan. The good news is that you can run some calculations with a home mortgage calculator to determine how much you would save with a lower interest rate, which should be the motivation you need to negotiate that lower rate. 
Final Thought
If you're close to retirement or already have retired, you might be on a fixed income, making it essential to manage your expenses. One of the best savings strategies involves trying to control your fixed expenses. If you can negotiate a lower rate on your mortgage, you'll be able to save money on your monthly payment, and you'll spend less on interest over the term of the loan. 
More From GOBankingRates