Mortgage Interest Rates Today: Tinker Federal Credit Union at 3.625%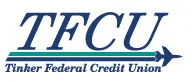 More than ever, as the economy improves, prospective homeowners need low interest rates when seeking a new mortgage, just as existing homeowners need the same when looking to refinance. If timing is everything, now is the time to buy or refinance a home; and through a series of loan offerings from Tinker Federal Credit Union, low home loan rates are right around the corner.
Today's spotlight is on Tinker Federal Credit Union's 15-year, fixed-rate home loan, carrying an interest rate of 3.625%.
Mortgage Interest Rates: Terms and Conditions
The credit union's 15-year loan is simple, accessible and valuable for credit union members looking to purchase a home and build equity. The 3.625% rate is based on a loan value of $75,000 and an estimated property value of $100,000, for a single-family, existing home in Oklahoma City.
To obtain this low interest rate, members must have a credit score of at least 740.
About Tinker Federal Credit Union
With a mission of helping its members achieve their greatest financial goals — and fully realize their dreams — Tinker Federal Credit Union was founded in 1946 by a small, dedicated group of Tinker Field civilian employees. Almost seven decades later, that small branch location at Tinker Field has since grown into 27 full-service locations, with more than 290,000 members and $3 billion in assets.
Now the largest credit union in Oklahoma, Tinker Federal Credit Union serves personnel of Tinker Air Force Base, as well as the employees of more than 600 area companies.
Click here for the best mortgage interest rates today.
Other Terms and Conditions may apply. Additionally, interest rates are  based on the institution's online published rates and may have changed since  this offer was posted. Please contact the financial institution for the most  recent rate updates and to review the terms of the offer.