Take Advantage of VISIONS' No Closing Costs and Low Mortgage Rates While Syracuse Housing Prices Are Steady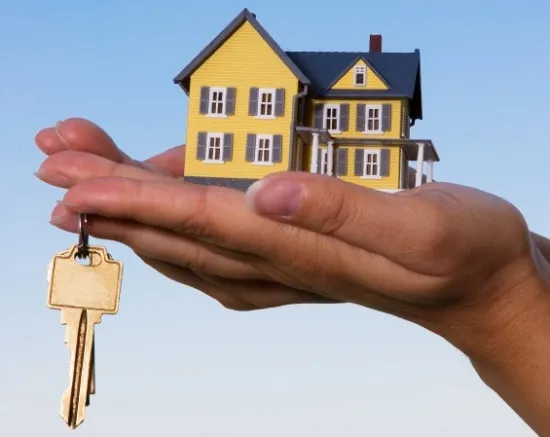 Between lower median home prices and steady mortgage rates, Syracuse, N.Y., tops the list as one of the most affordable major housing markets in the nation. If you're looking to buy or upgrade, now's the time to act; but don't choose just any bank for your mortgage loan. To get the most bang for your buck, you need a lender that offers competitive, low rates — you need VISIONS Federal Credit Union.
Whether you're an existing member or you're thinking about becoming a member, VISIONS Federal Credit Union takes the stress out of getting a mortgage loan. The credit union offers a variety of home loans, and there's an option designed specifically for you.
No Closing Costs!
Through Aug. 31, 2014 VISIONS offers No Closing Costs on the popular 7/1 Adjustable Rate Mortgage.
Regardless of whether you're refinancing, buying or building, here's an extremely affordable method to save on mortgage costs. Depending upon where you live, a new borrower could save over $3,000 on the closing costs alone. VISIONS' low mortgage rate will save you even more. There are complete details about this special program available at www.visionsfcu.org/docs/No_closing_costs_flyer.pdf
Fixed or Adjustable-rate?
Mortgage lending needs vary by borrower, and VISIONS recognizes the unique circumstances of its members. The credit union offers fixed-rate mortgages for members who plan to live in their homes for several years. These loans come with fixed rates, resulting in predictable home payments.
Adjustable-rate mortgages also are available, which may be a better option for borrowers who plan to sell within three to 10 years or for those in a position to afford potentially higher loan payments in the future.
The credit union has flexible terms for fixed- and adjustable-rate mortgages. Choose a fixed-rate mortgage with a term between 10 and 30 years and enjoy a low mortgage rate with zero points. VISIONS Federal Credit Union's adjustable-rate mortgages have an initial fixed-rate period between three and 10 years, followed by annual rate adjustments. Adjustable-rate mortgages also start low and with zero points. Please consult with a mortgage officer for complete details about the pricing and requirements of each available mortgage option.
Specialty Mortgage Products
VISIONS Federal Credit Union is committed to helping its members move in to new homes. To help fulfill these dreams, the credit union offers several specialty loan programs, such as a first-time home buyer program with no down payment and no private mortgage insurance. Programs also are available for members buying income properties or vacation homes, and the credit union can accommodate those who would rather build their dream home with a construction loan. And, if you're interested in a condominium, Visions can help finance that, too.
If you need to tap your equity for debt consolidation or home improvements, speak with a mortgage officer to discuss home equity options.
Getting a Mortgage Through VISIONS Federal Credit Union
Getting a mortgage has never been easier. If you're ready to move forward with a purchase in the Syracuse area, complete the online prequalification application at mortgage.visionsfcu.org and then start shopping for your new home.
VISIONS Federal Credit Union is a GOBankingRates client.