Financial Literacy Series: What is a Mortgage Rate?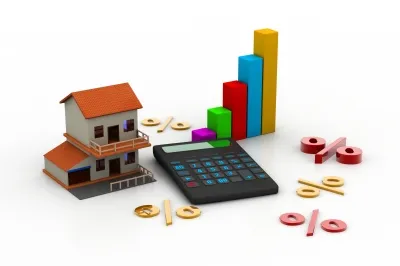 The process of buying a home is complicated due to the financial considerations that must be made. Aside from the actual list price of a home, an important number to consider is home mortgage rates. Most first-time home buyers don't realize that this rate impacts a home's total cost significantly, but what exactly is a mortgage rate?
Home Mortgage Rates Defined
Home mortgage rates are the rate of interest charged on a mortgage loan. In other words, it's the percentage a mortgage lender charges a borrower for the convenience of financing a home rather than paying for it in cash.
There are a number of factors that determine the mortgage rate of a home. One is the base rate, which is set by the Federal Reserve. While the rate is not mandatory for banks to use, it is a good way for them to gauge what percentage they can offer their most qualified borrowers.
Lenders also use a borrower's credit score to determine how great of a risk home buyers are on defaulting on a loan. If they are considered a high risk for default, the bank will likely charge higher mortgage rates simply because they are taking a greater chance when issuing loans to subprime borrowers.
Mortgage Rates Impact the Cost of a Home
As mentioned previously, mortgage rates granted by a lender can have a significant impact on the cost of a home — along with the loan amount, loan term, property tax and more.
However, borrowers may not realize that monthly interest payments are usually larger than monthly payments made to pay off the loan. Also, some are unaware that calculating mortgage rates varies depending on the lender and the loan type the borrower agrees to (e.g. fixed, variable, etc.).
As a borrower, your best bet is to get your hands on as low of a mortgage rate as possible.
This article is part of the Go Banking Rates Financial Literacy Movement, helping Americans get smarter and grow richer. Take our mortgage quiz to test how knowledgeable you are!