5 Reasons Getting a Personal Loan for Holiday Shopping Is Smarter Than Using Credit Cards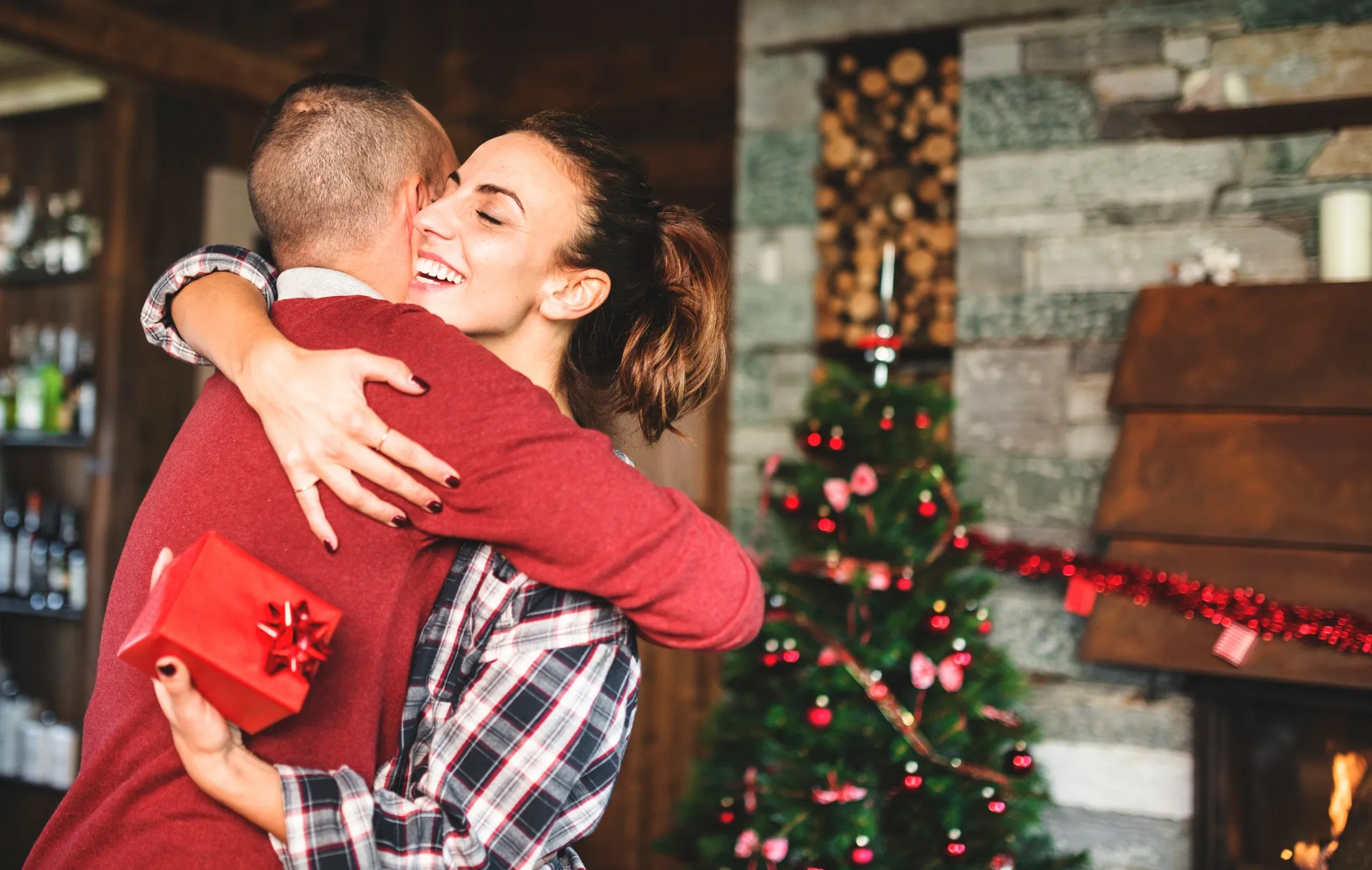 In an ideal world, you've already saved up the money you need for your holiday shopping. But if you're like the majority of consumers who don't have enough in savings to pay for your gifts this year, your first impulse might be to use credit cards. However, that could hurt your finances in the long term. And if you already have an outstanding balance on your credit cards, putting new expenses on them could lead to financial disaster.
This situation is when a short-term personal loan, or "holiday loan," might be a better option for you. Here are five reasons getting a personal loan instead of using your credit cards to pay for holiday expenses is the smarter option.
Learn: Here's What You Need to Know About Personal Loans
1. You Know Exactly How Much Your Payments Are
To get a personal loan, you apply to a bank, credit union or peer-to-peer lending site to borrow a fixed sum of money. The lender considers your FICO credit score, employment, income and other factors when deciding whether to grant the loan to you. Once you're approved, the interest rate, borrowing period and repayment terms do not change over the loan term.
When you sign a loan, the lender tells you how much you have to pay each month, and that amount won't vary. This allows you to plan your spending and budget the repayment amount over the next year or two. "The fixed payment offers something that a credit card, which simply requires a measly minimum payment, doesn't," stated Chris Alberta, CEO of Senior Benefits Group Retirement Advisors and president of Alberta Enterprises.
There's a lot more uncertainty if you pay with credit cards, particularly if you don't pay the balance in full each month. Calculating the repayment amounts can be confusing, especially when you add new charges while trying to pay down the existing balance.
2.  Your Interest Rate Could Be Lower
Personal loan interest rates are often lower than the rates on your credit cards. A lender might see you as a better risk than a credit card applicant because the amount of the personal loan is fixed.
A borrower with a top credit rating might be able to score a Discover personal loan for 6.99% APR versus the higher 10.99% APR for the Discover It cash credit card, for example. If you have to borrow money, having a lower interest rate is the key to saving money.
If you default and don't pay back a personal loan, the lender loses a known amount. If you borrow $3,000 at one time and don't pay it back, the maximum the bank will lose is $3,000 plus any accrued interest. If you run up your credit card bills and don't pay them, however, a larger amount is at stake for the bank. You might charge up to your credit limit of $5,000 or even manage to exceed your limit. Lenders take these possible risks into account when setting the interest rates and terms of their loan and credit products.
Read: 5 Things Everyone Gets Wrong About Personal Loans
"With a good credit score, it's possible to be approved for a personal loan with a much more affordable interest rate than your credit card," stated Kate Dore, editor at Cashville Skyline. "And credit unions often have the lowest interest rates for personal loans."
Make sure you consider all options for getting a personal loan. Brick-and-mortar branches of banks and credit unions are not the only possible lenders. Online financial institutions and peer-to-peer lending sites offer loans as well.
3. You Can't Spend More Than You Borrowed
According to a Gallup poll, U.S. consumers estimate they will spend an average of $812 just on gifts for the 2015 holiday season. That doesn't include meals, travel, decorations or any other holiday expenses. That's a lot of money you're likely to spend, and putting that on a credit card can make it even more expensive with interest.
With a personal loan, because you get a lump sum, you know in advance the total amount you have available to spend. In fact, you're not obligated to spend the entire amount. If you have any cash left after the holidays, you could use it to get a jump-start on your payments.
By contrast, your financial life can get out of control with credit cards. A single credit card or the combined credit limits of several cards might be much higher than the personal loan amount. This could lead you to spending more without even realizing it. "An irresponsible spender may end up paying for this year's Christmas gifts for the next three years," said Alberta. With credit card interest rates being much higher than personal loans, it could take you a lot longer to pay off a credit card bill, and you will be paying more in interest overall.
4. Your Interest Rate and Terms Are Fixed
There's comfort in knowing that your interest rate and other details won't change during the term of your holiday loan, which might run for 12 months. For example, if you borrow $3,000 at 7.99% APR, you'll know right away that you need to allocate $260.95 in your monthly budget to pay it off in full. And then you're done with that financial obligation.
Credit card companies might offer 0% APR financing for several months. This rate is a tempting alternative to personal loans as any type of lender always charges interest for personal loans.
"There's a benefit to using credit if and only if you can pay the entire balance during the period [of 0% financing]," warned Jason Vitug, founder of Phroogal. "If not, accrued interest is tacked on along with some possible fees increasing the total cost for the holiday gifts you've purchased."
5. You Have a Clear End Date for Repayment
Your personal loan is a method of short-term financing. It has a fixed term, so once you sign the papers, you know the exact date you must finish paying it off. "Let's face it: Spending beyond our means is never a good idea, but every now and then we're in a pinch," said Alberta. "At least having an even 12-month installment forces us to get that debt paid off and behind us, just in time for the next holiday."
Keep Reading: When to Use a Credit Card vs. Personal Loan for Debt Consolidation
The best way to meet your holiday shopping expenses is to budget a set amount, save in advance and pay in cash. Whether you have your first personal loan payment or credit card bills due in January, it's best for your financial health to start the New Year with less debt.