How to Apply Online for a Personal Loan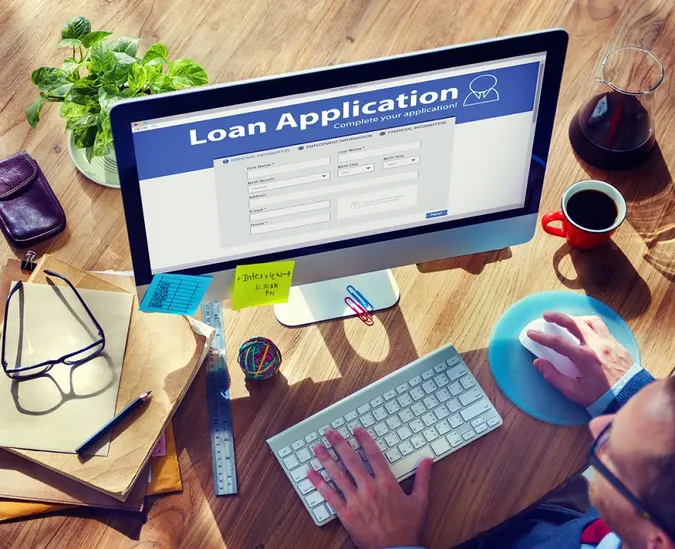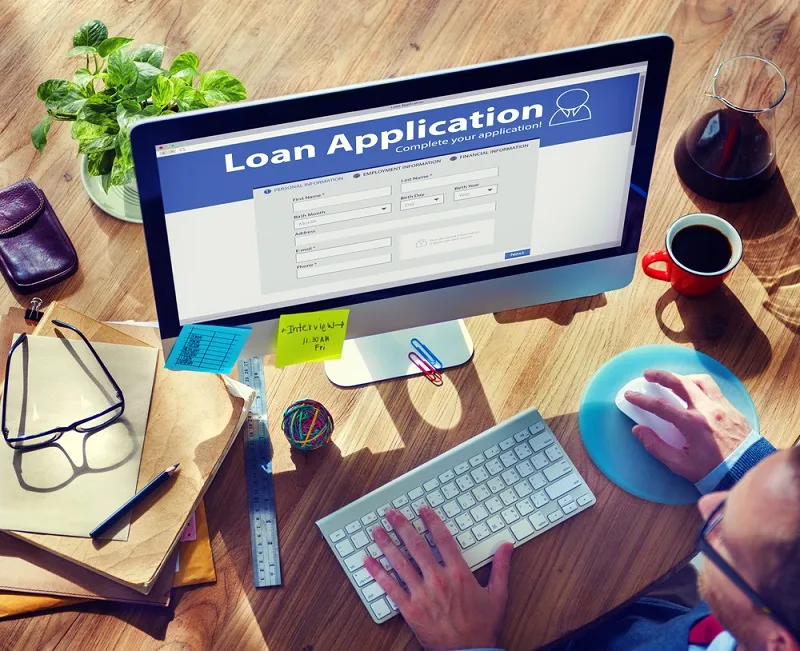 Personal loans are a great solution if you need a lump sum quickly. Whether you want to consolidate debt or make a purchase such as buying furniture, you have many options. Going to the bank isn't a necessity – you can apply from the comfort of your own home. It's relatively simple, but it requires a bit of prep work to apply for a personal loan online.
Online Personal Loan Options
Personal loans come in two basic forms, payday and traditional.
Payday loans are generally used for very short terms and and small amounts. Such loans can come with very high interest rates, so borrowers are cautioned to thoroughly read the terms and conditions before applying. "The average payday loan customer takes out a $375 loan, advertised to last to last two weeks," according to Pew Charitable Trusts, "but she ends up indebted for five months."
Traditional personal loans — most likely the kind you want — come with fixed interest rates and predictable monthly payment, or they can be offered with variable rates. They are most commonly used for loans of thousands of dollars.
With a secured loan, you use an asset like your bank account to back up the loan. "With an unsecured loan, you don't need to use your home or other assets to borrow money," according to TD Bank. Rates will differ.
Read: 5 Things Everyone Gets Wrong About Personal Loans
No matter what type you select, applying online for a personal loan is fast and easy. It takes only minutes to fill out the application. Be prepared to have recent pay stubs and banking statements to verify information required by the lender.
3 Steps to Apply for a Personal Loan Online
1. Consult Your Credit Score
The first thing a lender is going to assess when looking at your loan application is your credit score. While there's no official minimum required to qualify for a loan, be aware that a score of 680 is generally considered the critical line to differentiate good and poor credit. The higher your score, the higher amount you'll likely qualify for a personal loan and the better rate you'll be offered. You can "get a free copy of your credit report every 12 months from each credit reporting company" at at annualcreditreport.com (that's one every four months, if you plan it well) or get a rough idea monthly using a site like Credit Karma. Your bank might also offer access to your credit score.
Read: What's a Good Credit Score Anyway?
2. Gather Bank Records and Pay Stubs
Many lenders will ask you to provide proof of income with the application either through recent bank statements or pay stubs. Three months' worth is common, but fluctuating income or self-employment could require additional proof, such as last year's tax returns.
Capital One, for example, has different rules for 20 types of income, including alimony, annuities and Social Security. It also notes that grants, financial aid, capital gains and dividends are not accepted. TD Bank also wants to know about your employment history and housing expenses.
3. Choose a Lender
Make sure you shop around for your online personal loan. Your local bank or credit union might not offer the best rates and conditions. For example, some lenders might charge you to pay the loan off early.
Tips for Online Personal Loans
Before you even start obtaining a personal loan online, have a clear purpose for the money. Don't borrow more than you need, because otherwise you'll be paying interest on money that's not being used. Taking out a personal loan to finance a house remodel can be a good use since renovations can increase the value of your home.
Don't borrow more than you can afford to pay back. If you use a personal loan to pay off outstanding debt with a higher interest rate, then it's worth applying for a personal loan, but if the rate is the same or higher, a personal loan is ill-advised. If you have a relatively low credit score, it might be more worthwhile to pay off existing debt first to improve your credit score before applying for a personal loan.
There's very little difference between applying in person or applying online for a personal loan other than convenience. Still, if you have questions or concerns, it might be better to go to your bank and consult in person with a loan specialist. There's no obligation to take out a loan from that bank, and you'll benefit from that knowledge and from having someone available who knows your circumstances if you go forward with it. If you're looking online, you'll likely be forwarded to a call center that offers less personal interaction.