Avant Personal Loans Review: Flexible Terms and Transparent Pricing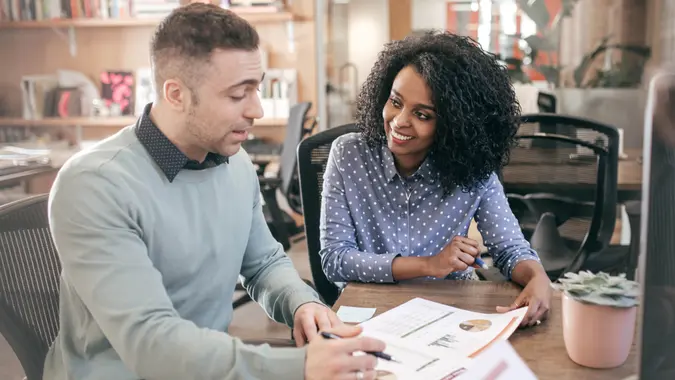 kate_sept2004 / iStock.com
Avant is a Chicago-based lending platform that offers access to personal loans with flexible terms and transparent pricing. With over 600,000 customers served, this online lending platform has a loan portfolio of $4 billion.
If you're looking to take out an installment loan rather than a payday loan, find out if Avant personal loans are the best personal loans for your financial needs.
Avant Personal Loan Features and Benefits
Loan Amounts
$2,000 to $35,000
Loan Lengths
24 months to 60 months
APR
9.95% to 35.99%
Secured or Unsecured? 
Unsecured
Typical Customer Credit Score 
600 to 700
Funding Speed 
Funds available as soon as the next business day
Administration Fees
1.50 percent to 4.75 percent
Late Fees
$25 per payment
Dishonored Payment Fees
$15 per returned payment
Prepayment Fees 
None
Customer Support Hours 
Monday through Friday: 7 a.m. to 10 p.m. CDT
Saturday through Sunday: 7 a.m. to 8 p.m. CDT
Rates and terms depend on the applicant's creditworthiness, employment and loan repayment history, among other factors. Rates are accurate as of Aug. 10, 2018.
Avant Personal Loans Review
An Avant personal loan can be used to address many different financial needs, including:
Debt consolidation: Consolidate two or more unsecured debts into a single monthly payment for convenience.
Home improvement: Upgrade your home however you want without refinancing or using the equity in your home.
Emergencies: Handle unexpected costs, such as car repairs or medical bills, through a loan that will deposit funds directly into your bank account.
All Avant personal loans come with consistent monthly payments and a fixed APR ranging from 9.95 percent to 35.99 percent, which might work well for customers looking to simplify their finances. Avant also offers a free mobile app to help customers manage their loans.
How to Apply for Avant Loans
The Avant loan application process is quick to complete online, but keep in mind that you'll need to provide certain information to view your Avant loan options:
Full name
Social Security number
Address
Income information
Avant will perform a soft credit inquiry, which doesn't affect your credit score, when you check your loan options through its website. After reviewing your rates and selecting the loan options that you want, you'll finish the application process by e-signing a contract with Avant. Funds could arrive in your bank account as soon as the following business day.
Check Out: Every Personal Loan Option for Your Credit Score
Advantages of Avant Personal Loans
Avant personal loans offer several perks:
Easy five-minute application process
Flexible terms and amounts
Customer service available seven days a week
Avant's customer support can be reached via email or phone between 7 a.m. and 10 p.m. CDT Monday through Friday, and between 7 a.m. and 8 p.m. CDT on the weekend. The application process is quick and simple, and you can borrow up to $35,000 with loan lengths up to five years.
Disadvantages of Avant Personal Loans
Here are a few disadvantages that come with Avant personal loans:
Significant fees
High APR depending on creditworthiness
Avant personal loan interest rates are quite steep, with APRs as high as 35.99 percent for applicants with low credit. The fees are noteworthy as well: up to 4.75 percent in administration fees, $25 for late payments and $15 for returned payments. However, there is no penalty for paying off your Avant personal loan early.
Avant Offers an Accessible Personal Loan Option
People with a low credit score could try applying for a personal loan through Avant; its customer base typically has a credit score between 600 and 700. But watch out for the platform's hefty fees, which can add up if you tend to lose track of your payments. Either way, people might find Avant's convenient mobile app and readily available customer support helpful in managing their finances.
More on Personal Loans
This content is not provided by the companies mentioned. Any opinions, analyses, reviews or recommendations expressed in this article are those of the author alone and have not been reviewed, approved or otherwise endorsed by Avant.
All unsecured installment loans issued through Avant are made by WebBank, member FDIC.