5 Best Emergency Loans for Bad Credit in 2021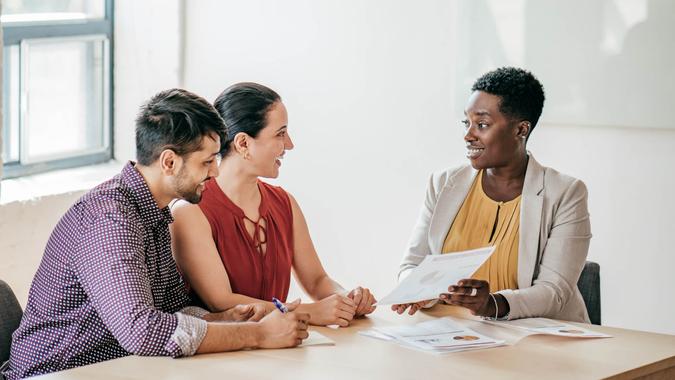 kate_sept2004 / Getty Images
No matter how much you plan for your financial expenditure, unforeseen circumstances can always arise 一 whether it's a medical emergency, your car breaking down, a funeral or any other unexpected event that requires urgent cash, you don't want to be without recourse when painted into a financial corner.
Here's where emergency loans come into play. For people with good credit, securing an emergency loan at reasonable interest is relatively simple. If you've got bad credit, though, things can seem way more complicated. Fortunately, some companies offer emergency loans to those with bad credit.
5 Best Emergency Loans for Bad Credit in 2021
These companies all offer low-interest rates, friendly user policies and almost immediate cash transfers.
1. Avant
Avant is an online lending platform in partnership with Webbank. Over 1.5 million people have benefited from Avant since it was established in 2012. Avant offers emergency loans to all borrowers, even those with a credit score as low as 600.
You can get a loan from $2,000 to $35,000 as soon as the next business day after approval. Annual percentage rates from Avant start at 9.95% and go as high as 35.99%. The loan term ranges from 24 to 60 months.
Pros
No incurred fees when paying for an existing loan
Instant loan approval
Prequalification doesn't affect the borrower's credit score
Cons
Higher interest rates
Several fees, including administrative fees, which go up to 4.75%
2. Rocket Loans
You've probably heard of Quicken Loans; Rocket Loans is their sister company. Rocket Loans provides loans to fair credit borrowers that range from $2,000 to $45,000, which is higher than most other lenders.
Their APR ranges from a minimum of 5.97% up to a maximum of 29.99%. For every loan you take, the repayment period ranges from a 36 or 60-month term. All these are dependent on your credit history and income.
Pros
Instant funding
Discount if autopay is set up
Offers prequalification that doesn't affect your credit score
Cons
Limited repayment terms
Charges an origination fee
3. PenFed Credit Union
PenFed Credit Union is one of the most established credit unions in the U.S. It offers a wide variety of financial products, including personal loans. Although it specifically caters to those in the military, anybody is free to apply whenever they want.
Whether you're looking for urgent cash to deal with medical emergencies, debt consolidation or home improvement, PenFed Credit Union has got you covered. You can borrow up to $50,000, and their APR ranges from 5.99% to $17.99%.
With PenFed, your loan repayment term can be as long as 60 months, but you can't get any extensions. Once you get approved for a loan, you can expect to receive your money in one to two business days.
Pros
Borrow as little as $600
Allows cosigners
Favorable interest rates
Cons
No prequalification options
Only available to PenFed Credit Union members
4. Best Egg
Established in 2014, Best Egg offers fast personal loans that borrowers can use for unexpected emergencies. Through Best Egg, you may be able to borrow between $2,000 and $50,000 and receive the proceeds directly into your account within one to three business days once approved.
APRs range from 5.99% to 35.99%. The loan terms for Best Egg are between 36 and 60 months.
Pros
Competitive interest rates
No prepayment penalty
Borrowers can check rates without impacting their credit score
Cons
Origination fee
No discount for autopay
Limited repayment terms
5. LendingClub
LendingClub is one of the leading lenders in the U.S., connecting borrowers with investors since 2007. You can get between $1,000 and $40,000 to use in a financial emergency. You'll receive your money often within two days once approved, depending on the factors.
The APR for LendingClub personal loans ranges from 7.04% to 35.89%, which includes an origination fee of 5%. Your repayment term can range from 36 to 60 months.
Pros
Joint loans available
Borrowers can get loans from as low as $1,000
No prepayment fees
Cons
Origination fee
Limited repayment terms
How To Choose an Emergency Loan
Emergency loans come in handy. With so many lenders available, it can be challenging to source a reliable lender. These are some of the things you should consider before settling on a loan company.
Cost
No one can guarantee you a loan without some cost. It's OK to borrow money to finance your emergencies, but it won't make sense if the loan you take out has an unreasonably high interest rate.
Credit Score and Financial History
You can't expect to walk into a money lending institution and walk out with the money if you have poor credit. If you have bad credit, the best course of action is to find ways to improve your credit score, so that you have easier access to loans when you really need them. If you have poor credit and really need a loan, consider finding a co-signer.
Debt-to-Income Ratio
Whatever amount you wish to borrow, it's important to maintain a low debt-to-income ratio. Your debt to income ratio is the amount of money you owe compared to the amount that you earn. A low debt-to-income ratio means that you borrow significantly less than you earn, whereas a high debt-to-income ratio means the opposite.
Takeaway

Emergencies are unavoidable. You may find yourself stuck with poor credit and in need of a loan. If so, be sure to compare loan offers across several lenders and go for an option that suits your needs. Once you're back on track, make a habit of investing in an emergency fund and look into ways of improving your credit so that you have more options in the future.