The 8 Best Payday Advance Apps To Bridge a Cash Gap
Often an unexpected expense comes at the worst possible time — like when you don't have the money to cover it. This is more common than you might think. More than two-thirds of Americans don't have $1,000 saved up for an emergency. If cash is tight and credit cards or savings aren't available, payday advance apps might come in handy.
Here's what you need to know to decide if downloading a payday advance app is worth it.
How Payday Advance Apps Work
Payday cash advance apps provide fast, low-cost loans based on your upcoming paychecks. The apps work by fronting your cash from your next paycheck. Most will only let you borrow $100 to $250 per day to get started, but the amount could increase as you borrow more.
In most cases, apps that give you a payday advance don't charge interest. So how do they make money? Here are some charges you might face when getting a loan from a payday advance app:
Donations: Some apps ask you to "pay it forward" by tipping them.
Membership and administrative fees: You might be charged a small membership or administrative fee with certain apps.
Interest on larger advances: The best payday advance apps will provide free cash advances for the first couple of hundred dollars but might charge interest on larger amounts.
Why You Might Need a Payday Advance App
Imagine your car breaks down on the way to work. It gets towed to a mechanic who tells you the repair cost is $800. You're not only stuck without a vehicle — you also don't have enough savings to pay for the repair, and your next paycheck isn't due for another couple of weeks.
You can turn to one of the payday advance apps to get the cash you need. For most apps, here's what you'll need to do to get started:
Alternatively, you can apply for a traditional payday loan, but the interest rate can be as high as 400%.
What Are the Best Payday Advance Apps?
Plenty of payday advance apps are available, making it hard to choose one. Here's a closer look at some of the most popular ones:

Brigit is best for managing your budget. Once you connect your bank account, the Brigit app can predict your income needs. It will monitor your spending and can advance your cash when it suspects you'll need it most. The loan amount depends on how much you earn and can be as much as $250 per advance.
Brigit will notify you two days in advance that it will debit the amount you borrowed from your paycheck. The basic Brigit membership is free. But if you want to unlock more advanced features, such as the ability to get instant cash, you'll need to upgrade to Brigit Plus for $9.99 per month.

Earnin is a great way to cover unexpected expenses when they come up. You'll need to connect a bank account to the app and provide it with previous pay stubs so it can track your earnings. Based on this information, you'll be able to borrow up to $100 per pay period for free, as long as you've earned enough wages to cover the amount. As you build a history with the app, you might be able to get cash advances of up to $500.
The money you borrow will be debited when you get paid, making payback a simple, automated process. Once you're done you can choose to tip Earnin to "pay it forward".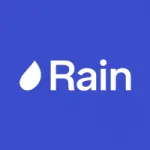 Rain gives you the ultimate flexibility on when you get paid. The app does things differently by starting with the employer instead of the employee. Your employer will set up the service, which lets you withdraw your paycheck in advance. Rain doesn't charge employers any fees. If you choose to have your paycheck advanced, you'll pay a small fee equivalent to an ATM withdrawal fee.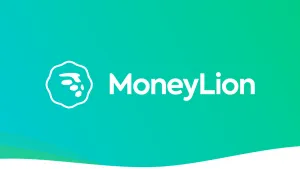 MoneyLion's Instacash lets you borrow up to $250 with no fees, and the funds will transfer to your connected account instantly. For larger amounts, you can set up your direct deposits to go into to a RoarMoney account. Once you do, you can get an advance of up to 30% of your direct deposit amount per pay period. You can also borrow an amount of your choice up to $1,000 without a credit check and choose to pay it back in installments for up to 12 months. Best of all, MoneyLion's administrative fee is only $1 per month.

Chime Bank is an online bank that lets you manage your finances from its mobile app. One of the features Chime account holders have access to is SpotMe, which helps you avoid overdraft fees. If an overdraft happens, SpotMe will transfer up to $100 to your account to cover the overdraft and won't charge you a fee. Next time you get paid, SpotMe will take back the amount it put in for the overdraft. If you're thankful that SpotMe had your back, you can tip the service.

PayActiv is an employer-sponsored benefit that lets you take cash advances against your next paycheck without any interest fees. If you typically get paid at the end of the month and have trouble spreading your cash that long, PayActiv can help tide you over financially until you get paid. You won't be able to get an advance for the whole paycheck. Instead, PayActiv lets you borrow up to half of your earned wages, up to $500. There's an ATM-like flat fee for every advance, determined by the agreement between PayActiv and your employer.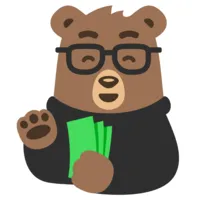 The Dave app provides another good way to stop expensive overdraft fees. When you connect your bank account to the app, it will monitor your account for potential overdrafts and advance the cash you need before the overdraft happens. Bank overdraft fees can add up quickly, costing up to $36 per overdraft at some banks. In contrast, membership to Dave is only $1 per month.
FlexWage is perfect for individuals who don't have a bank account. With this app, your employer will need to set up your payroll so your wages are paid to a debit card. The app lets you use a debit card to access your money. Fees and advance limits vary according to the employer, but FlexWage claims the fees are less than you'd pay for a traditional loan or overdraft. You won't be charged any interest.
Do Payday Advances Affect Your Credit?
Payday loans are ideal for individuals who can't get a traditional loan due to limited or poor credit history. Unlike a traditional loan, which involves a long list of approval requirements, a payday advance only requires that you earn enough money on your next paycheck to pay back the loan.
According to the Consumer Financial Protection Bureau, payday loans are not usually reported to the three major credit reporting companies, so your credit score won't be affected.
Alternatives to Using a Payday Advance App
If you find that you need an advance on your paycheck more than a couple of times a year, it's time to rethink your finances. Consider taking the following steps to reduce your dependence on payday loan apps:
Information is accurate as of Nov. 8, 2020.