Should You Take Out a Personal Loan for Your Wedding?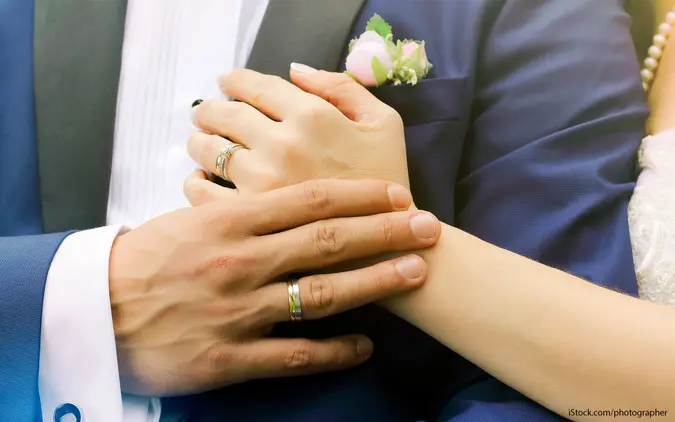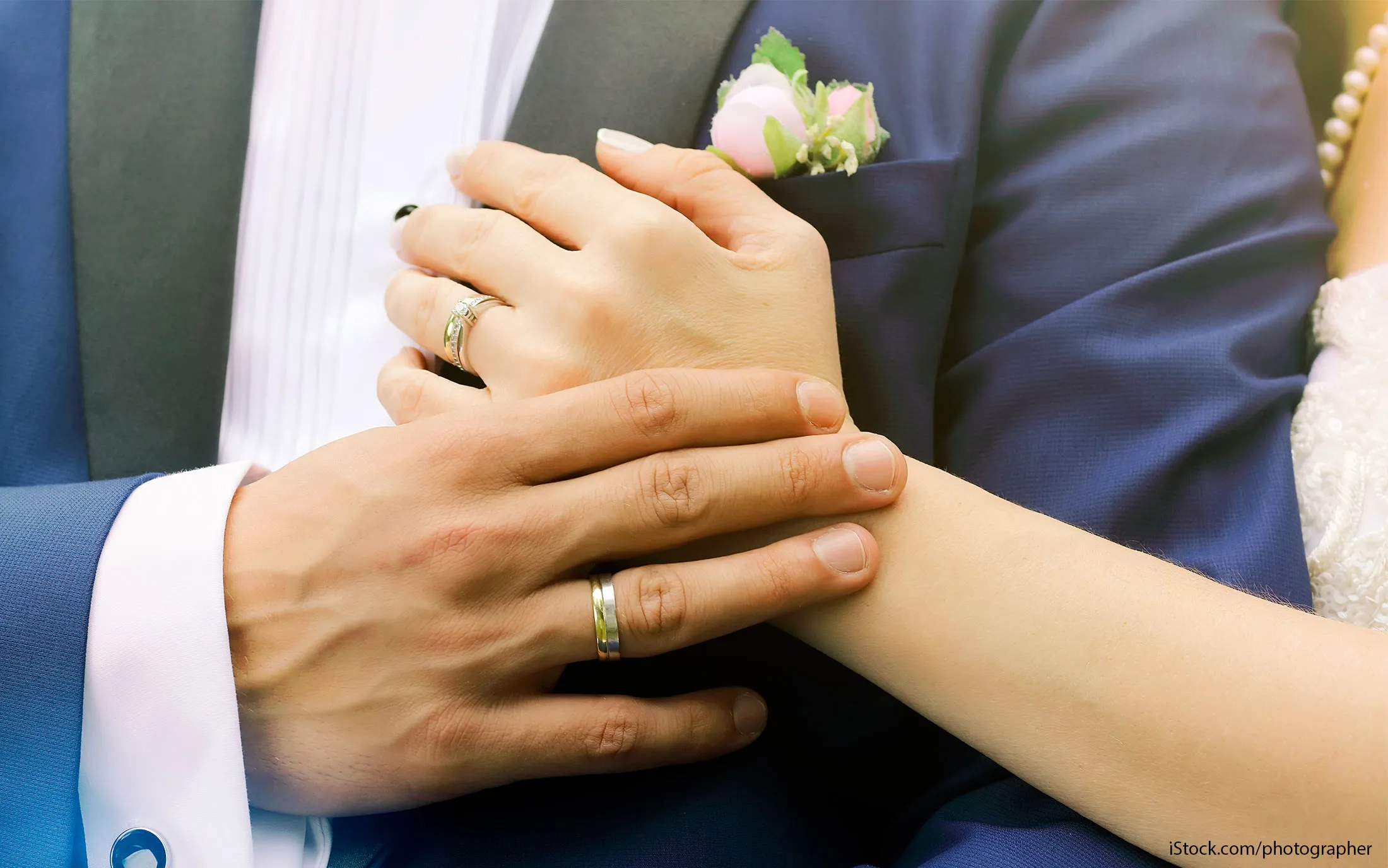 When it's time to walk down the aisle and into a whole new chapter of your life, the last thing you want to worry about is debt. However, many couples today face five-figure bills to cover the costs of their wedding day. Results of a study conducted by wedding planning website The Knot reveal the average cost of a wedding was $32,641 in 2015.
That is a hefty sum for brides and grooms not expecting generous gifts from family members, or who do not have thousands of dollars saved up. If you need wedding cash, you might explore the idea of getting a wedding loan. Before making the commitment to taking on a wedding loan, consider the pros, cons and details of this financial tool.
Read: Best and Worst Ways to Use a Personal Loan
How do wedding loans work?
A wedding loan is a personal loan you take out to cover the cost of your nuptials. Wedding loans are consumer installment loans that require you to make scheduled payments of the principal and interest throughout the term of the loan.
Before deciding to get a personal loan, consider how much you can realistically afford in payments each month for the next few years. If you can cut any extra costs out of the wedding, do so before heading to the bank. That way, you have a better chance of borrowing only what you can afford.
Banks underwrite such loans while taking your income and credit score into account. If you have very good credit, you should be able to get a personal loan at an attractive interest rate.
Shop around and meet with several personal bankers before signing any loan paperwork. Different banks offer a wide range of rates and fees, so it pays to do your homework before choosing a loan provider. Credit unions also offer competitive rates on consumer loans and often provide a more personalized experience.
Are wedding loans worth it?
It can be convenient to get a personal loan to cover the costs of the wedding. However, keep in mind that you are paying for a single-day event with a loan that could take a few years to pay off.
For example, a $32,000 loan at an annual percentage rate of 7.5 percent will take 48 months to pay off with a minimum payment of just under $775 per month, according to the Wells Fargo online rate and payment calculator. In addition, Wells Fargo notes that these terms only apply to borrowers with an excellent credit history.
Unless you have a payoff plan that only lasts a few months, you will be carrying that extra debt for a while. Such debt can prevent you from opening up other lines of credit and balancing your budget as you get a mortgage or new car, or have your first child. If you don't have great credit, you might be looking at a higher-than-average interest rate because the bank will consider you a high-risk consumer.
In order to know whether a wedding loan is right for you, you need to first understand the terms of this kind of financial plan and how to weigh the pros and cons.
Pros of Wedding Loans: Good Interest Rates and No-Fuss Payments
Wedding loans offer a number of advantageous features, like attractive interest rates and payment plans. Consider these pros:
Easily obtainable: If you have a credit score of 700 or above, you might find it relatively easy to get approved for a personal loan that you use for wedding-related expenses. According to LendingTree, a score of 740 or higher is considered to be excellent.
Attractive interest rates: Low interest rates are most likely to be offered to those who have good credit.
No-fuss payments: Setting up a convenient monthly payment plan for wedding loans is easy.
Cons of Wedding Loans: Credit Score Impact and Long Repayment Periods
Although wedding loans offer effective features, they also come with some negative aspects:
Higher interest rates: You might pay higher interest rates than you expect. If you have a low credit score, you are particularly likely to get a high interest rate on a wedding loan.
Long repayment period: Wedding loans can take several years to pay off. As noted, taking out a loan of $32,000 could take four years or more to pay off with a minimum payment of $775 per month.
Credit score impact: Applying for the loan can impact your credit score. Your lender will need to perform a credit check that is considered to be a hard inquiry on your credit report. As a result, your credit score might drop, regardless of whether or not the lender approves you for the loan.
Related: 17 Signs Millennials Are Better With Their Money Than You
How to Get a Wedding Loan
If you decide to pursue a wedding loan, set up an appointment with a personal banker or start an online application for a personal loan.
From there, you will need to take the following steps:
Submit a formal application.
Find out the type of interest rate for which you are eligible.
Get the loan approved.
Sign on the dotted line.
Credit agencies will be notified that you applied for a loan and when you get approved, the loan will be added to your credit report.
Most banks should be able to tell you the range of credit scores they require to approve personal loans, so do not be afraid to ask. You can then order your free credit report and credit score using tools such as AnnualCreditReport.com. Knowing your score should help you better gauge your odds of being approved.
Alternative Options for Funding a Wedding
If getting a personal loan to fund your wedding is not an option, you can turn to other funding sources that might better suit your situation. Consider some of these alternatives:
Borrow From Your Parents
Your parents might be open to lending you money at either a low- or no-interest rate, which beats traditional banks and credit cards. You can work out terms of repayment privately and set up a fund to make those payments on your schedule.
Use Existing Credit Cards, or Apply for New Ones
If you have a low- or no-interest credit card, you can borrow money to cover wedding costs without too much financial damage. If you do not have such a card, consider applying for one. Or, reach out to your existing credit card issuer to find out if you are eligible for a credit line increase and/or rate adjustment.
If you only need a few thousand dollars to cover a portion of the wedding costs, using credit cards might be the right option for you.
Rework Your Budget
Consider downsizing your wedding so you can afford to pay for everything with cash. The Knot's survey results reveal that the average number of wedding guests — 139 in 2015 — is actually down from 149 in 2009, yet wedding spending per guest has increased over the years.
Reducing the number of guests, shopping around for better prices on wedding vendor services, and eliminating extra purchases and expenses can make it easier to manage your wedding costs.
Postpone the Wedding Date
Consider postponing your wedding date and focusing on earning more over the next six or 12 months so you can take care of wedding expenses without borrowing money.
How much could you realistically save each month if you needed an extra $10,000 or $15,000 for your wedding? Earn some extra money from a part-time job for the next year, negotiate a raise with your employer or do some freelance work on the side. By pursuing one or more of these options, you could stash away $1,000 or more in savings each month.
Consider Carefully Before Committing
Wedding loans might seem like a simple way to cover the costs of your dream wedding. However, you need to consider how much you will pay each month in the future for those few days of wedding bliss.
If you are not prepared to take on a monthly payment of several hundred dollars for the next few years, scale back your plans. Or, explore alternative options for funding your wedding.
Related: 5 Wedding Budget Questions You Need to Ask Your Fiance