20 Mistakes to Avoid When You Refinance a Car Loan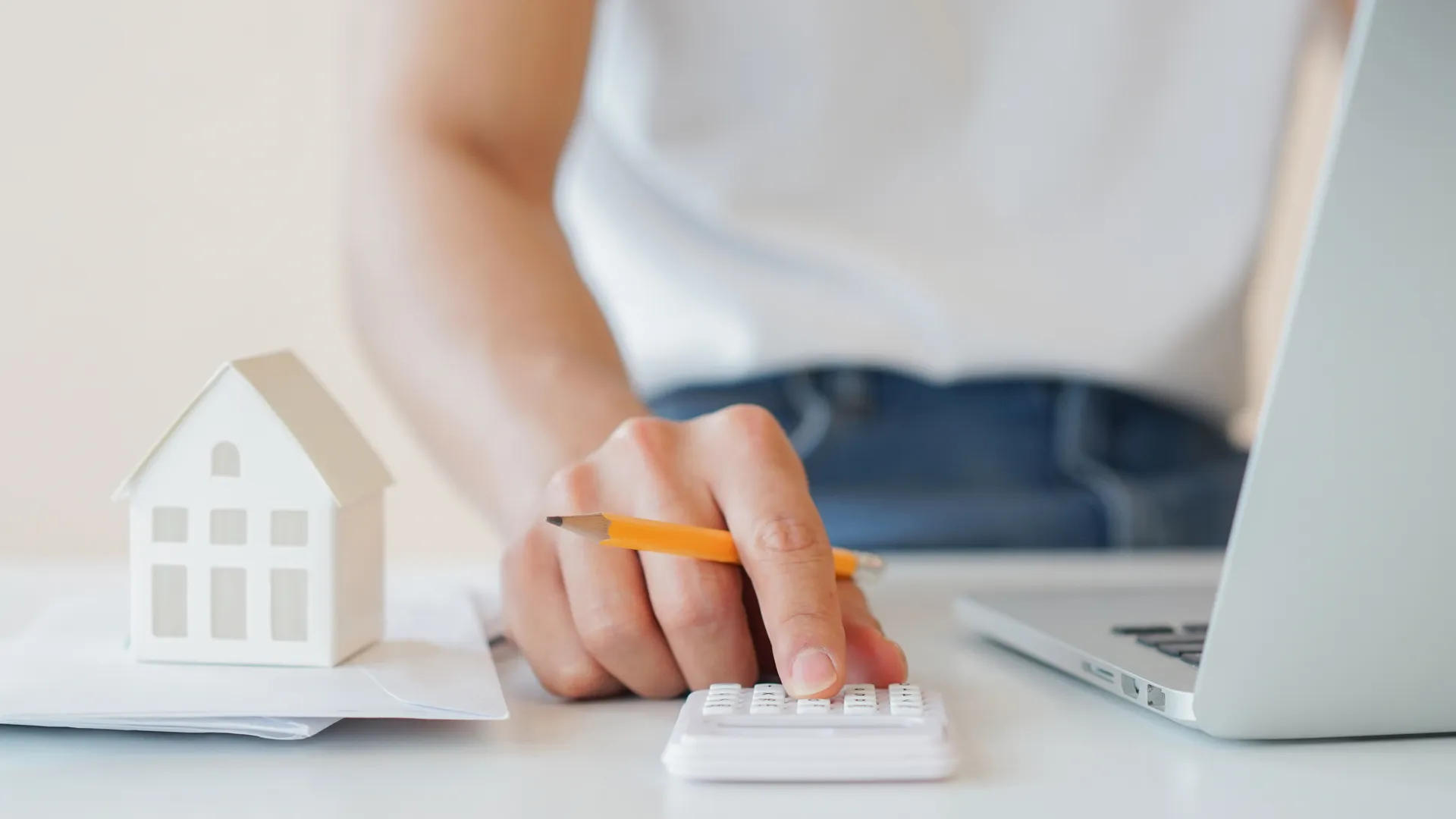 Refinancing car loans can be a smart way to save money each month. But refinancing your car loan — that is, taking out a new secured loan to pay off the balance of your current loan and using your vehicle as collateral — can come with benefits or major drawbacks, depending on the terms.
Potential benefits of refinancing your car loan include:
A better annual interest rate
Extended terms
Lower monthly payments
30-day break between payments, depending on the closing date
If you're not careful though, you could refinance a car loan and get locked into a contract that doesn't benefit you in the long run. For example, if you get a loan that requires the interest to be paid off before the principal, that means that even if you pay off your loan faster than the loan term requires, you won't catch a break on interest payments.
The answer for how to refinance a car loan without extra fees and potential bad deals might be simpler than you think. When you want to learn how to refinance a car the smart way, do your homework so that you can avoid common missteps. So before you look for auto refinancing options, check out these 20 mistakes to avoid.
1. Not Talking to Your Lender Before Shopping
If you're serious about refinancing a car loan, you might want to tell your lender first. Your lender could reduce your interest rate or even shorten your loan term.
Talking to your lender could save you hours of research, time spent filling out applications and the stress of negotiating terms with other banks.
2. Showing Up Unprepared
Now that you know you qualify for auto loan refinancing and you're likely to see substantial savings without being penalized, collect all the essential information you'll need — the make and model of your car, the current value and the odometer reading — to apply for a refinanced loan.
Be prepared to share your current auto finance contract details as lenders will want to verify:
Your current interest rate
How much you still owe
How much time is left on the loan
3. Not Asking About Loan Requirements First
Not all lenders have the same requirements for getting a car loan refinance, so be sure to do your research before applying for a particular loan. For example, Bank of America requires that you have at least $7,500 remaining on your loan — or $8,000 if you live in Minnesota — and that your car is less than 10 years old with no more than 125,000 miles on the odometer.
4. Getting Rejected Because of a High DTI
Your debt-to-income ratio is one factor lenders use to decide whether or not to give you a loan as well as how much interest to charge you. The DTI ratio helps lenders assess whether or not you can reasonably pay your loan each month. To find your DTI, use the following formula:
DTI = total monthly debt ÷ gross monthly income
If you have way more debt than income, the likelihood of getting refinancing decreases. One step to take is to reduce your debt before applying for a refi.
5. Not Shopping for a Loan as Carefully as You Shop for the Car
It's wise to get quotes from several types of lenders — banks, credit unions and car dealerships — because they're likely to offer a variety of different auto refinance rates, some better than others.
Start with banks you already have an account with because they might offer deals for current customers. Wells Fargo, for example, provides a rate discount for customers who have a qualifying checking account.
6. Not Using Online Calculators to Estimate Costs
Several banks and credit unions — such as Wells Fargo, Bank of America and Nationwide Bank — offer online auto loan refinance calculators that will assess your potential savings and payment amount. The refinance car loan rates might differ, so getting an idea of the range before you contact a lender is a good place to start.
Simply enter the requested information — like how much you want to borrow, your desired terms and your credit score — and it will give you an estimate.
Calculate any potential savings on a new loan before you gather the required information and fill out the application. That way, if you discover that the savings aren't worth it or you don't qualify, you haven't wasted your time.
7. Signing a Contract Before Knowing the APR
One of the first things auto shoppers should do when signing up for auto loans is to confirm the annual percentage rate of the loan. When you want to refinance an auto loan, make sure the APR is lower than your original loan so you can end up paying less overall interest.
Read the contract terms carefully. As long as the terms decrease or remain the same, a lower APR will result in lower interest payments. A lower APR could also mean lower monthly payments.
8. Getting Stuck With a Hefty Penalty
Some lenders will actually penalize you for paying off a loan early because early repayment cuts into the profits they make on interest. So before you refinance, make sure there are no early payment penalties on your original auto loan.
Along with asking the lender about any prepayment penalties, also review the contract for any prepayment penalty clauses. If the lender intends to charge you for paying off your loan early, then that must be stated in your contract.
9. Agreeing to an Interest-First Loan
In addition to prepayment penalties, some lenders require that you pay off the interest before you even touch the principal — to ensure that they receive the full interest amount — which means that there is no benefit to your paying off the loan early. Not only that, but it can bar you from saving money on interest rates, which for some people might defeat the purpose of refinancing altogether.
10. Taking on a Precomputed Auto Loan
Another reason to read your contract carefully is that if you have a precomputed auto loan, then you are obligated to pay the interest and principal in full, regardless of how soon you pay it off.
A precomputed rate differs from a simple interest rate in that the precomputed amount always uses the original payment schedule, whereas the simple interest method uses the actual outstanding amount.
For example, if your loan uses the simple interest method and you make a larger monthly payment than required, then your interest goes down. That's not the case for precomputed interest. In other words, you won't get any break on interest charges regardless if you pay off your loan early.
11. Getting Rejected Because of a Poor LTV Ratio
Some lenders will reject your auto loan refinance application because the value of your car is out of balance in relation to the loan amount. For example, if your car's value is $20,000 but you're asking to borrow $28,000, then the loan-to-value ratio is disproportionate. Most lenders consult the Kelley Blue Book to determine the value of your car and then compare that with the principal you owe.
12. Getting Stuck With an Extended Warranty
Many car buyers don't know that negotiating the cost of the extended warranty offered by a dealership is possible. An extended warranty is one of those extras that's worth investigating, so you can bring facts to the negotiating table.
Find out about deductibles and make sure the warranty isn't already included in the lump sum. If you're offered a third-party warranty, find out who honors it. Sometimes these warranties are only supported by the dealer who issues them.
13. Paying for Extra Coverage or Insurance Packages
Some lenders will offer you add-ons like extended warranties or Guaranteed Auto Protection insurance. Getting the facts on these add-ons before sitting down with a lender is wise.
By understanding what these extras offer and how much they're really worth, you're armed with the facts and are less likely to get talked into something you don't need. However, if there are add-ons you want, remember they're always negotiable — so be ready to ask for a lower price.
14. Getting Lured in by Deceptively Low Monthly Payments
To attract borrowers, many lenders will use the longest term limits available — which also have the lowest monthly payments. You could end up paying on a loan for 60 months or more — including paying more interest. Over time, your loan ends up costing a lot more than if you had a shorter term and higher monthly payments. Be sure you know how much the total loan is going to cost you and then figure out how much you can afford to pay each month.
15. Taking an Extension Offer for Your Auto Loans
Getting an extension on a car loan can be tempting at times, especially when you're strapped for cash. However, car shoppers should skip extending their car loans for more than four years, according to Harrine Freeman, CEO of H.E. Freeman Enterprises.
"Paying a couple of more points in interest and extending the loan for another year or two is expensive," Freeman said. "Send extra money each month to pay the balance down faster."
16. Keeping a Car You Can't Afford
A new car is easy to get attached to, so it can be tough to accept the fact that you really can't afford a pricey monthly car payment. Although refinancing an expensive car loan might seem like a good option at first, it can still end up being too costly in the long run.
If your car is just too pricey for your budget, the best route to take is to sell the car and get something you can afford.
17. Being Unaware of Potential Penalties and Hidden Costs
Many car shoppers aren't aware of the potential penalty that can be assessed for paying off a car loan early. Credit insurance and other fees might also be included in your loan, hidden in the fine print.
Make sure you don't sign up for services you don't actually need, and if you need help interpreting the fine print and calculating how much all of the fees and charges will cost you monthly, get someone to explain it to you before you sign a contract. If you don't have a clear understanding of what your monthly payment will be, your budget could take a bigger hit than you can afford.
18. Getting Hit With Extra Fees
Buying a new car is associated with many standard expenses: delivery charges, titling fees and closing costs, to name a few. Some lenders will add a host of other random fees that should be avoided. Be sure to ask your lender what additional fees they charge.
Items like credit insurance should be avoided. This insurance is offered by some lenders to pay off your loan if you die or become disabled. However, these are risks the lender should assume, not the borrower.
19. Not Reading the Fine Print
Although you probably already know it's important to read something before you sign on the dotted line, it's especially important to read the fine print during the auto loan process. Taking the time to do this can help you counter dealer financing offers and auto loan rates with even better ones you might have seen offered by other car dealers.
Reading the fine print can also save you money, time and hassle, as that's where the requirements usually reside. If you see a low-interest rate splashed across a lender's website, be sure to scroll down and find out if there are any restrictions associated with it.
20. Driving Instead of Clicking
Once you have found an offer that works for you, it's time to submit your application. Many banks, like Wells Fargo and Bank of America, allow you to apply for a loan online. If approved, you might be required to provide additional documents — like a notarized power of attorney for your vehicle's title. Some banks, like Chase, ask that you mail or bring in the signed paperwork.
The lender will take care of paying off your old loan and setting up your new payments — either by mail or online — and then you're free to enjoy your new, lower rates. Additionally, some lenders offer rate discounts if you sign up for autopayments online or other offers. So before you get distracted with test-driving the car you want, spend some time online pursuing the best car loan you can qualify for.
More From GOBankingRates
Editorial Note: This content is not provided by Chase. Any opinions, analyses, reviews, ratings or recommendations expressed in this article are those of the author alone and have not been reviewed, approved or otherwise endorsed by Chase.