'Big Short' Investor Michael Burry Says Expect 'Tuition Hikes' If We Forgive Student Loans – Is He Right?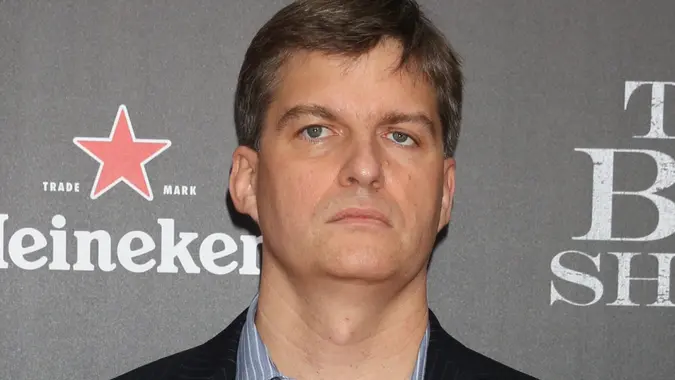 Gregory Pace / Shutterstock.com
With the future of President Joe Biden's student loan forgiveness plan resting in the hands of the Supreme Court, renowned investor Michael Burry has spoken out in a series of tweets predicting "terrible consequences" for the country should the forgiveness program be upheld.
Student Loan Forgiveness: Biden's 'Fresh Start' Plan Deemed $34 Billion Success — How It Benefits Borrowers
Learn: With a Recession Looming, Make These 3 Retirement Moves To Stay On Track
"Bailing generations out of those bad choices will mean more bad choices, tuition hikes, and terrible consequences for America," Burry said in a since-deleted tweet this week.
"Let's not forget that the student debt problem is built on a foundation of terrible major choices. Bailing generations out of those bad choices will mean more bad choices, tuition hikes, and terrible consequences for America," he added.
The 51-year-old Scion Asset Management founder Burry, immortalized in the 2015 movie "The Big Short," has become a trusted financial prognosticator ever since he boldly bet against the housing market before its eventual collapse in 2008.
Biden's student loan forgiveness plan, which has been stalled since October due to two lawsuits filed by GOP-endorsed groups, is now awaiting a decision by the Supreme Court, who heard arguments on the plan's legitimacy to forgive up to $20,000 in student debt for federal borrowers making under $125,000 on Feb. 28.
Adding a personal narrative to the discussion, Burry tweeted about the hefty debt he accrued while attending UCLA and Vanderbilt, per The New York Post. "When I left residency at Stanford to gamble my future on what was to become, I had well into six figures of educational debt," Burry posted. "I was damned sure I was going to pay it off."
It's hard to imagine tuition getting any higher than it is now, but history tells us it will. College costs have increased significantly and have exceeded family income for decades. After purchasing a home, a college education is the second-biggest expense graduates will likely ever pay.
According to BestColleges, the average cost for one year of college tuition and fees at four-year public schools in 2020-2021 was $19,020. The average total cost for a year, including tuition and fees, on-campus room and board, books, supplies and other expenses, was $35,551. Over the course of four years, that's over $142,000.
Take Our Poll: Do You Think Bankruptcy Is an Acceptable Way To Escape Student Loan Debt?
Tuition costs tripled between 1970 and 2020 and doubled from 1990 to 2020. As CNBC reports, tuition typically increases about 3% a year, per the College Board. In the last ten years, tuition and fees rose 26% at four-year private schools and 35% at four-year public schools.
More From GOBankingRates