Student Loans: Can Biden Continue to Pause Repayments? It Depends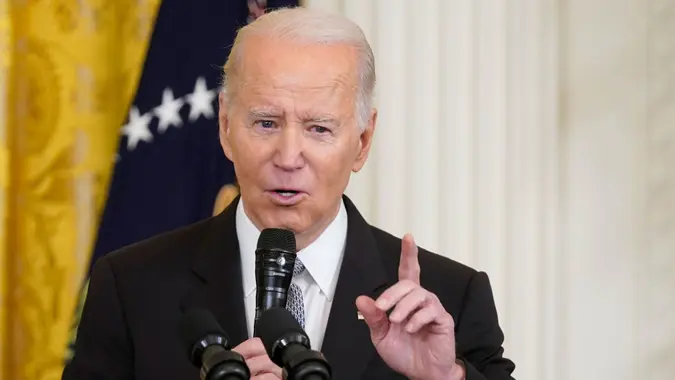 Evan Vucci/AP/Shutterstock / Evan Vucci/AP/Shutterstock
Millions of Americans are living in limbo as they await the Supreme Court's decision on Biden's student loan forgiveness plan, which would eliminate up to $20,000 in federal student loan debt per borrower. There is also the question of when the student loan moratorium, which has been extended by the Biden administration amid litigation, will end. As it stands, if Biden's debt relief plan hasn't been implemented and the litigation hasn't been resolved by June 30, 2023, payments are scheduled to resume 60 days later.
Can Biden Extend the Moratorium Again?
It certainly wouldn't be the first extension. Since it started in 2020, the student loan moratorium has been extended eight times. But another extension would likely depend on the Supreme Court's actions, among other factors. If the Supreme Court approves Biden's student debt relief program, it is unlikely that Biden will once again attempt to extend the moratorium. Instead, the administration will turn its attention to granting relief to borrowers, which it has been blocked from doing since litigation began.
On the other hand, if the Supreme Court strikes down the student debt-relieving initiative, Americans could very likely see another attempt at an extension on the pause on student loan payments (along with a freeze on interest). But whether it would pass — and for just how many more months the Biden administration can push off student loan repayments — is unclear, especially when considering that the moratorium was part of a pandemic-era relief program, and the pandemic was declared "over" by Biden in September. Further, his administration announced it plans on ending the COVID-19 national emergency in May.
?
The Biden administration seems to technically have the power to extend the moratorium on student loan repayments, but there's debate as to how far that power can reach when the nation is no longer in a state of pandemic emergency. If Biden goes to extend the pause again, he will likely face significant pushback that could challenge his authority and ability.
More From GOBankingRates