Is Fedloan Servicing Ending This Year?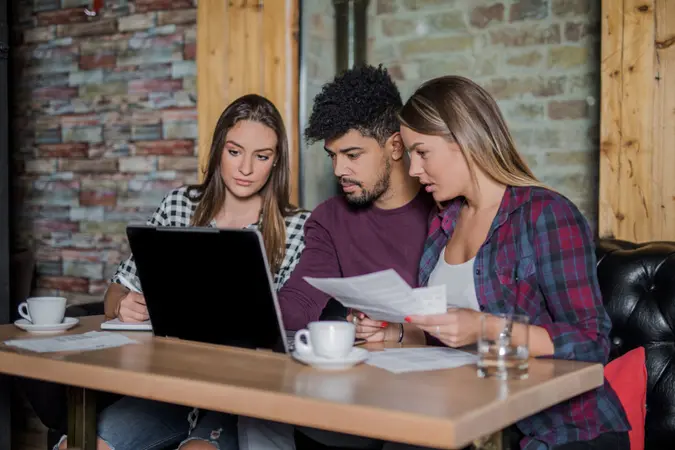 DjelicS / Getty Images/iStockphoto
The Department of Education announced in 2021 that FedLoan Servicing would stop servicing federal loans at the end of its contract. New updates have been released since then that have changed the timeline on FedLoan Servicing loan transfers. Luckily, the process has been relatively simple for borrowers.
FedLoan Servicing was responsible for servicing over 8.5 million loans, and it plans to transfer all of these loans to other servicers. If your loans are or were being serviced by FedLoan Servicing, you can learn more about the transition below.
Is FedLoan Servicing Going Away?
In July 2021, FedLoan Servicing announced that it would stop servicing federal student loans when its contract ended in December 2021. Since then, it extended its contract one more year to allow more time to transfer loans. FedLoan Servicing will now stop servicing federal student loans in December 2022. 
Who Is Replacing FedLoan Servicing?
In September 2021, FedLoan Servicing began transferring some student loans to MOHELA. The following month, FedLoan began transferring others to Aidvantage, which was formerly Navient, Edfinancial and Nelnet. If FedLoan has not yet transferred your loan to a new servicer, you should receive notices with information about the new servicer and how to access your student loan account before the transfer happens.
MOHELA is also the new servicer for individuals who participate in the Public Service Loan Forgiveness Program or Teacher Education Assistance for College and Higher Education Grant Program. PSLF loans were not scheduled to be transferred until July 2022 or later, while TEACH Grant loans were not scheduled to be transferred until September 2022 or later
MOHELA is a student loan servicer that is headquartered in St. Louis, Missouri. There are many resources available on the MOHELA website about the borrower experience, and you can contact MOHELA about the transfer process by calling (888) 866-4352 or (855) 265-4038 for PSLF borrowers.
How To Contact FedLoan Servicing
If you have questions about the FedLoan Servicing changes, you can contact FedLoan Servicing using the following information:
Toll-free phone number: (800) 699-2908, available Monday through Friday 8:00 a.m. to 9:00 PM EST
Fax number: (717) 720-1628
General mailing address: FedLoan Servicing, PO Box 69184, Harrisburg, PA 17106
You can also sign into your online FedLoan Servicing account to send a secure message.
Final Take
Before FedLoan Servicing transfers your loan, you will receive an email or letter notifying you of the transfer. It should give you basic information about your new loan servicer. You should then receive a welcome letter from your new servicer with similar information, including how to access your new account.
Fortunately, most of the loan transfer process is done behind the scenes. When your loan is transferred, you don't need to reinitiate forbearance, deferment or similar loan actions. However, you may need to reset your account settings. Your new servicer should provide instructions on how to set up a new online account. From there, you can sign up for paperless communications or automatic payments.
FedLoan Servicing FAQ
Get answers to some of your frequently asked questions about FedLoan Servicing and the end of its contract.
Who services FedLoan Servicing?

FedLoan Servicing was managed by the Pennsylvania Higher Education Assistance Agency. PHEAA is a nonprofit organization that provides financial aid to many students seeking higher education. It now services student loans under the name American Education Services, which participates in the Federal Family Education Loan Program and offers private student loans.

Does FedLoan do loan forgiveness?

FedLoan Servicing previously serviced loans that were a part of PSLF, which allows some loans to be forgiven after 120 payments while the borrower is working in a qualifying public service job.
PSLF loans were transferred to MOHELA beginning in July 2022. Loan forgiveness under PSLF is still available while your loans are being transferred. They will not be transferred if they are forgiven during the transfer timeframe. First-time PSLF forms that were filed after May 1, 2022 were transferred to MOHELA at the same time as the loan.
FedLoan Servicing also serviced loans under the TEACH Grant program. You can still submit TEACH forms to FedLoan Servicing until your loan is transferred. However, it's recommended that you wait to file your annual TEACH Grant Certification of Qualifying Teaching until after your loan has been transferred.
Our in-house research team and on-site financial experts work together to create content that's accurate, impartial, and up to date. We fact-check every single statistic, quote and fact using trusted primary resources to make sure the information we provide is correct. You can learn more about GOBankingRates' processes and standards in our editorial policy.