Kevin O'Leary Reveals Why You Need To Pay Off Student Loans and Invest at the Same Time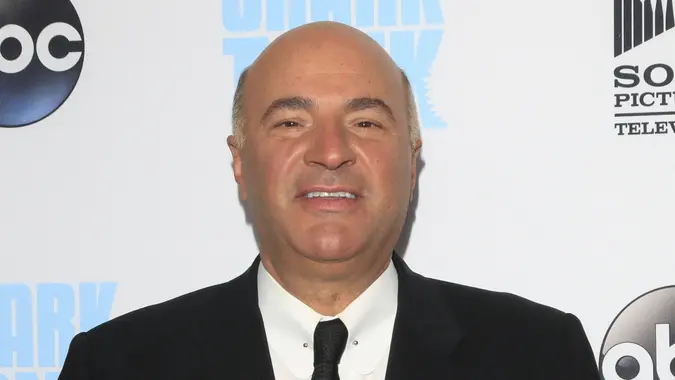 Kathy Hutchins / Shutterstock.com
Kevin O'Leary is one of the well-known "sharks" on the television program "Shark Tank." He's also a self-made millionaire and successful investor. As O'Leary is a well-spoken, opinionated commentator, he's often quoted on television programs and in the financial press.
On Sept. 29, O'Leary made a brief appearance on "Good Morning America" to offer some soundbites on student loans and investing. Coupled with his prior comments in various outlets, here's a look at how O'Leary suggests people pay off student loans while still investing, and how they can improve their overall chances for financial freedom.
Make Student Loans Your #1 Priority
Although O'Leary's views have evolved over the years, he still believes that it's essential for you to attack your student loans. As O'Leary explains it, your life will start changing dramatically after you graduate with your student loans, and you'll be doing yourself a favor by getting in the habit of paying those loans right away.
Once you start your work life, you'll be earning more money, which for most people translates to more spending on dining out, dating, vacations, getting married, having kids, buying a house and so on. In other words, your expenses are likely to start rising as soon as you start working, so it's imperative to funnel money toward your loans before you start having excuses for spending that money on something else.
Realize that the sooner you can get rid of the obligation of your student loans, the more free cash flow you will have both for savings and investments and for discretionary spending.
Make Investing a Close Second
O'Leary used to advise borrowers to pay down their student loans before they began saving, but he's recently had a change of heart. As he told "Good Morning America," you've got to get in the habit of both paying down your loans and investing for the long term.
According to O'Leary, it's critical to start putting money away every single month toward your long-term investments so that it becomes second nature to you. That is the key to financial success. If you don't do both, there's a chance you become complacent when your student loans are paid off and fail to transition immediately to saving and investing. Also, you'll be missing out on months or years of earning compound interest.
Set Aside 15% for Retirement
O'Leary had a very direct message for the "Good Morning America" viewers regarding setting aside money for retirement: "Stop buying crap you don't need."
O'Leary says people need to aim for investing 15% of their income toward their retirement, and he emphasized how easy this has become thanks to the abundance of apps and other easy ways to set aside money. Nearly all banks can automate transfers from your checking account to your investment account, and your employer can divert that 15% from your paycheck to your 401(k) with just the click of a button. It may hurt a bit at first, but O'Leary says it's a must, and that it's easier than ever.
Steps To Reach Your Financial Goals
During an interview with New York Times bestselling author Lewis Howes, O'Leary outlined some steps to help people reach their financial goals. Here are O'Leary's secrets.
Write Them Down
O'Leary suggests that the best way to reach any goals, particularly financial ones, is to write down the three most important and focus on them. O'Leary says he sticks his list in his mirror, where he is reminded every day what his priorities are. 
Train Yourself To Listen to Your Gut
Advice is great but what works best in your financial life is for you to decide. O'Leary has trained himself to listen to his gut, and while he acknowledges that it can take time to hear the "right" things your gut is saying, that's the value of life experience. Go through things and learn what works best for you
Make Time for Your Loved Ones
To O'Leary, the whole point of making lots of money is to have the freedom to do the things in life you enjoy, such as spending time with your loved ones. Since life is a journey and not a destination, O'Leary says it's important to enjoy this part of life along the way, and incorporate your loved ones into your lifelong financial journey. 
View Money as Personal Freedom, Not as an End in Itself
O'Leary's purpose in earning money is to gain more personal freedom. Having this "mindset of abundance" helps you think of money as a positive influencer in your life, as a way to achieve what you really want to do.
Begin Early
It's important to leverage your youth to harness the power of compound interest, as it makes it so much easier to create lifelong wealth. According to O'Leary, you can still start late, by changing your mindset and lifestyle, and you can still achieve personal freedom. But the earlier you can start, the easier that quest to personal financial freedom will be.
More From GOBankingRates