New Student Loan Problems: Prepare for Lost Payments, Surprise Late Fees as Contracts Change Hands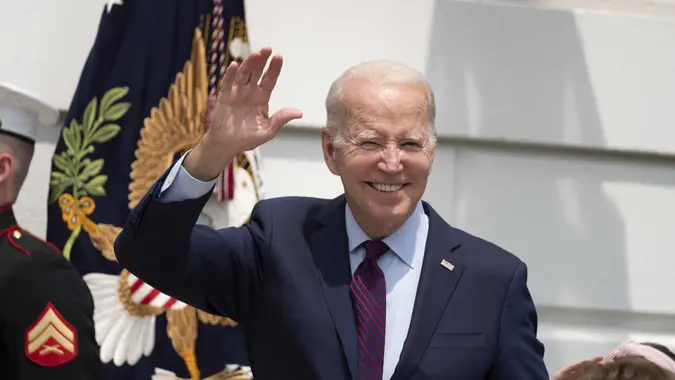 Shutterstock / Shutterstock
With student loan forgiveness still uncertain, borrowers can expect more changes — and perhaps some potholes — on the road to paying down student loan debt. As part of the Biden administration's changes to the student loan system, the U.S. Education Department (ED) issued new servicing contracts for existing student loans.
In a statement, Education Department officials indicated that, ultimately, the new contracts would be better for borrowers, since they will incentivize better customer service and increase accountability.
Under the overhaul, five companies will take over student loan servicing. Four already hold contracts with the Education Department servicing student loans, while the fifth, Central Research, Inc, is new to working with the government. Some borrowers may see their loans transferred to Central Research, while some borrowers have already seen their loans transferred to other servicers.
The other companies are:
MOHELA, which took over loans from FedLoan Servicing last year.
Maximus Education, which operates Aidvantage, and took over some Direct student loans from Navient.
Nelnet, which took over loans from Great Lakes Higher Education.
EdFinancial.
While these changes, in the long run, could benefit borrowers as the ED indicated, experts expect some challenges along the way. For instance, payments could be processed late as contracts change hands. This could result in surprise late fees.
In 2015, the Consumer Financial Protection Bureau found that changes in loan ownership results in lost payments, paperwork processing issues, missing records, and even late fees for borrowers. Those same problems persisted in 2022 when MOHELA took over servicing of many public Service loans.
When MOHELA began taking over contracts from FedLoan Servicing last year, the Washington Post reported, the Consumer Financial Protection Bureau received more than 500 complaints about incorrect payment counts and an inability to get in touch with the customer service department. MOHELA had previously said it was "inundated with applications" and "trying to resolve lag times," according to the Washington Post.
Meanwhile, the organization received complaints of phone wait times as high as four hours and six-month processing delays on Public Service Loan Forgiveness applications, The Washington Post reported.
Be Vigilant To Protect Your Credit
As a student loan borrower, a servicer change concerning your student loans can be frustrating — and changes could continue through 2024. The Education Department suggested that contract transitions underway will proceed, but new contracts won't go into effect until 2025.
Fortunately, there are steps you can take to protect yourself and your credit rating. First, double check where you should be sending your payments, or make sure the new loan servicer has your information for direct payments. Expect to see a new company name attached to your loan payment. Review your bank records to ensure that payments to your new servicer are processed in time.
It's also a good idea to check your credit report, in case the transition caused any changes. You may see your new loan servicer's name reflected on your credit report. You can also see if payments were processed on time.
You might also see your old loan servicer and your previous account with a balance of zero. This would reflect the account as "closed," which can reduce your credit score by a few points. It could especially impact your score if the loan has been on your credit file for many years, since it reduces the average length of your credit history by replacing an older loan with a new loan.
However, these changes shouldn't last long. Continue making on-time payments on your other debt and try to keep your debt-to-available credit ratio under 30% and your score should rebound quickly.
More From GOBankingRates