Student Loan Borrowers in North Carolina To Receive $4 Million from Fraudulent Lender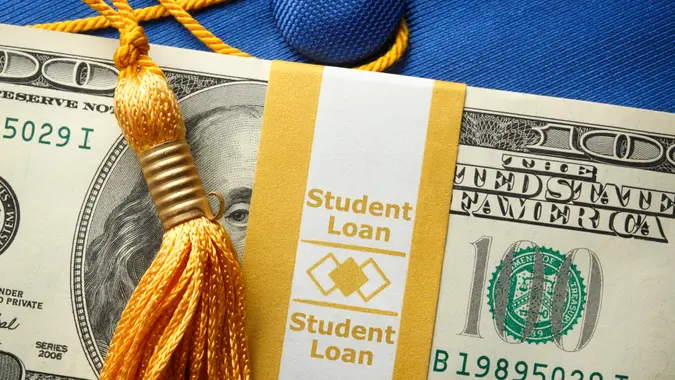 DNY59 / Getty Images/iStockphoto
Speaking to the media on Tuesday, North Carolina Attorney General Josh Stein confirmed that over 3,500 North Carolina student loan borrowers will finally receive payouts stemming from a 2019 lawsuit against the Consumer Advocacy Center, doing business as (d/b/a) the Premier Student Loan Center (Premier).
The Consumer Financial Protection Bureau (CFTB) has announced it will be distributing over $95 million in compensation to over 87,000 American borrowers harmed by Premier's violations of the Consumer Financial Protection Act of 2010 and the Telemarketing Sales Rule.
Of the 87,285 consumers harmed by Premier, 3,649 borrowers in North Carolina will receive payouts, according to CBS17.com. Payments will be sent immediately and borrowers eligible for redress won't have to do anything to receive it. A third party, Rust Consulting, will be coordinating the payments for this case and will be contacting those affected by Premier's fraudulent loan practices.  
"I'm pleased that more than 3,500 North Carolinians who were harmed by this student loan company will receive some financial relief," Stein said. "People who take out student loans are working to achieve their educational and career goals. I'll do everything in my power to go after companies that take advantage of students' dreams and harm their educational and financial futures."
Citing deceptive student loan debt relief services allegations, Stein, on behalf of the State of North Carolina, partnered with the State of Minnesota, the Los Angeles City Attorney's Office on behalf of the People of the State of California and the CFPB to file a lawsuit against Premier and related companies and individuals in Oct. 2019.
True Count Staffing Inc. (also known as SL Account Management), Prime Consulting LLC (which is known as Financial Preparation Services) and defendants Albert Kim, Kaine Wen and Tuong Nguyen were also named in the original litigation, per the CFPB.
The lawsuit alleged Premier made "deceptive representations about their student loan debt relief services." The claim also charges that Premier charged and collected unwarranted advance fees before consumers had received any adjustment to their student loans or made payments towards their adjusted loans.
Additionally, CFPB et al's case also contended that Premier qualified customers for lower monthly payments by automatically putting loans in forbearance and submitting false information to loan service providers.
After obtaining a temporary restraining order prohibiting Premier and other named companies and individuals from doing business through the U.S. District Court for the Central District of California on October 21, 2019, judgments on all defendants were finalized over the last three years, with the exception of Kaine Wen, whose case remains pending.
Rust Consulting started sending payments on December 13, 2022. For additional questions, contact premier_info@rustcfpbconsumerprotection.org or (833) 539-2839.
More From GOBankingRates