Student Loan Forgiveness: Arizona Drops Lawsuit Blocking Biden's Plan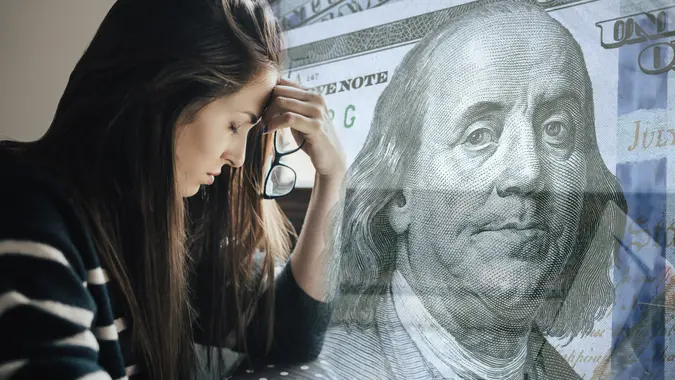 spawns / Getty Images/iStockphoto
In a move that might give millions of student loan borrowers some reason to be optimistic, Arizona's new Democratic attorney general Kris Mayes dismissed the lawsuit that had been brought against President Joe Biden's student loan forgiveness program on Jan. 20, according to court filings.
The lawsuit was filed on Sept. 29, 2022, by former Republican attorney general Mark Brnovich "against the Biden administration to stop its illegal student loan cancellation program," according to a statement.
"The lawsuit challenges the president's authority, through the Department of Education, to unilaterally cancel more than $500 billion in student loan debt without congressional approval. The president's action is contrary to several recent United States Supreme Court decisions striking down federal agencies' assertion of power never granted to them by Congress," said Brnovich in the statement.
Biden's program has been facing several lawsuits since it was announced in August 2022 and has since been halted. In turn, the administration announced that the student loan pause, which was set to end Dec. 31, 2022, will be extended to the end of June 2023, as it awaits the Supreme Court's review of the program.
The Supreme Court said it would hear two cases regarding the student loan forgiveness program in February. Meanwhile, millions of borrowers are awaiting their fare.
Take Our Poll: What Are Your Financial Priorities in 2023?
Under the plan, up to $10,000 in federal student debt relief may be offered to borrowers whose income in 2020 or 2021 was less than $125,000 (or $250,000 for households). In addition, for Pell Grant recipients, that amount increases to up to $20,000 in student loan cancellation. If you are a dependent student, your eligibility is based on your parental income. Most federal loans are eligible, including undergraduate and graduate direct loans, parent PLUS and grad PLUS loans, consolidation loans. Federal family education loan (FFEL) program loans held by ED, Perkins loans held by ED, and defaulted loans, according to studentaid.gov.
More From GOBankingRates