Student Loan Forgiveness: How Many People Applied for Relief in Your ZIP Code?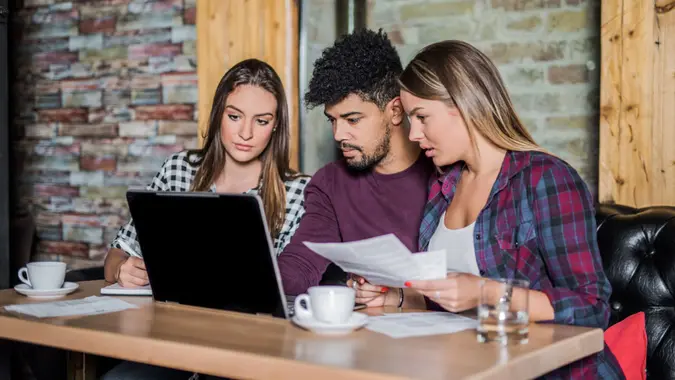 There has never been much doubt about who stands to benefit the most from student loan forgiveness. Lower-income borrowers and people of color are most likely to be negatively affected by student debt, with Black and Hispanic borrowers especially vulnerable to facing financial pressures because of it, according to a report from the Education Data Initiative.
Consequently, most applications for debt relief have come from borrowers with limited financial resources. This has been borne out by new research from Politico. It analyzed ZIP codes and other federal data to learn which U.S. neighborhoods stand to gain the most from the Biden administration's federal student loan forgiveness plan.
That plan, announced last summer, remains in limbo due to legal and political challenges that have prevented it from being implemented. If the plan ever does see the light of day, residents of lower income and majority non-white neighborhoods might see the most relief.
Politico examined the ZIP codes associated with each of nearly 24 million applications for debt relief that were received by the U.S. Department of Education between Oct. 14 and Nov. 11, 2023, when the plan was halted because of a court ruling. The Education Department provided the data to Politico in response to a Freedom of Information Act request.
Among Politico's findings:
Student loan borrowers living in lower-income areas applied for the program at a higher rate compared to those who live in wealthier neighborhoods. Most applications came from places where the per-capita income is under $35,000.
Majority non-white neighborhoods accounted for more applications per capita than majority-white ZIP codes.
Borrowers in blue states were more likely to sign up for the program than borrowers in red states — perhaps because many Republican lawmakers have challenged the forgiveness plan's legality and cost. Congressional districts won by Democrats averaged about 57,000 applications for debt relief, while GOP-won districts averaged 50,000 applications.
Nearly all applications (more than 98%) came from ZIP codes where the average yearly family income is less than $75,000. About two-thirds were from neighborhoods with an average income below $40,000.
Less than 1% of applications came from ZIP codes where per-capita income is more than $100,000.
Among major metro areas, Atlanta ZIP codes had especially high volumes of applications. Of the 10 ZIP codes nationally with the highest number of applications, three were in the Atlanta metropolitan area. That includes the eastern suburbs of Atlanta in a majority-Black district represented by U.S. Rep. Hank Johnson (D-Ga.).
"My district is a prime example of why the relief is so important," Johnson told Politico, adding that roughly half of his constituents have a bachelor's degree but "many others" have debt but no degree. The median household income of the district is about $69,000, according to the Census Bureau.
Here's a look at the 10 ZIP codes with the most applications, according to the Politico analysis:
30349 (Atlanta): 13,783 applications
77449 (Katy, Texas, part of the Houston metropolitan area): 13,014
28269 (Charlotte): 11,076
79936 (El Paso, Texas): 11,043              
78660 (Austin, Texas, metropolitan area): 11,038                
30058 (Lithonia, Georgia, part of the Atlanta metropolitan area): 10,723
37013 (Antioch, Tennessee, part of the Nashville metropolitan area):10,649
11236 (Brooklyn, New York): 10,581
11226 (Brooklyn, New York): 10,533
30253 (McDonough, Georgia, part of the Atlanta metropolitan area): 10,286
Take Our Poll: Do You Think Bankruptcy Is an Acceptable Way To Escape Student Loan Debt?
One thing to note: The figures above represent only loan forgiveness applications, and not approvals. Before the forgiveness plan was put on hold, the Education Department had already begun issuing approvals. It approved about 16 million borrowers for relief as of Nov. 11, 2022.