Student Loan Forgiveness: Relief for Public Loans Pushed Back Due to Lack of Funds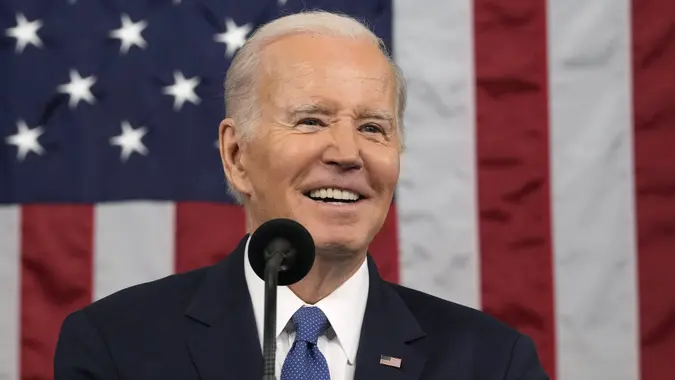 Martin Jacquelyn/Pool/ABACA/Shutterstock / Martin Jacquelyn/Pool/ABACA/Shutterstock
Last October, the Biden administration announced executive actions that would bring most loans managed by the Education Department "closer to forgiveness," the Department of Education said. These will include credit toward the Public Service Loan Forgiveness (PSLF) Program for borrowers who have qualifying employment. This action will coincide with the July 2023 implementation of permanent fixes to PSLF through regulation, the department said at the time.
The PSLF Program is a program that forgives the remaining balance on Direct  Loans after borrowers have made 120 qualifying monthly payments under a qualifying repayment plan while working full-time for a qualifying employer, according to the Education Department.
However, this program, as well as income-driven repayment (IDR) plans, have kept some borrowers paying off debt for longer than necessary due to issues tracking payments, among other things, Business Insider reports, hence the need for the reforms.
"Today, the Department is clarifying that updated payment counts credited toward IDR forgiveness also count toward PSLF for any months in which a borrower has certified qualifying employment on loans borrowed as a student," according to a fact sheet. "Borrowers with eligible loans do not need to apply for this credit, it will be automatically computed by the Department. Borrowers who do not have eligible loans will need to apply for consolidation no later than May 1, 2023, to ensure they benefit from the one-time account adjustment."
But now, according to new guidance on the Federal Student Aid's website, Business Insider reports that the deadline for borrowers to receive relief through the account adjustment got pushed back.
"In October, FSA planned for borrowers to see adjustments by July 2023, but now, the guidance says borrowers can expect an update in 2024 — a delay of potentially more than a year," according to Business Insider.
More From GOBankingRates