Student Loan Forgiveness: Republicans Plan Resolution To Overturn Biden's Plan Before Supreme Court Verdict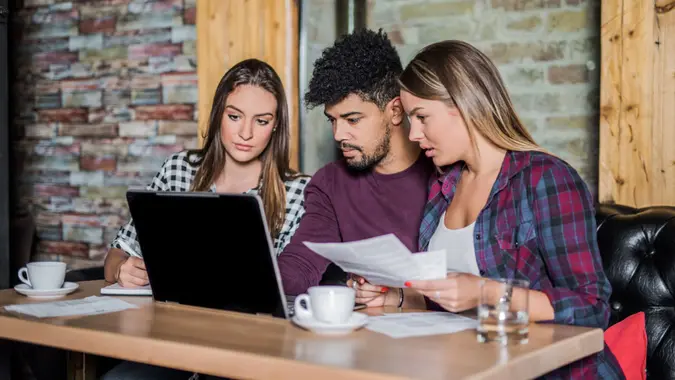 President Joe Biden's student loan relief program — which is awaiting a Supreme Court decision later this year — is facing yet another challenge, as a group of Senate Republicans introduced a resolution to overturn it on March 27.
Senators Bill Cassidy, (R-La.), John Cornyn (R-Texas), Joni Ernst (R-Iowa) and 36 additional Republican senators introduced a Congressional Review Act (CRA) resolution to overturn Biden's program. The CRA would also end the pause on student loan payments set to expire this summer, according to an announcement.
"President Biden is not forgiving debt, he is shifting the burden of student loans off of the borrowers who willingly took on their debt and placing it onto those who chose to not go to college or already fulfilled their commitment to pay off their loans," Sen. Cassidy said in the announcement. "It is extremely unfair to punish these Americans, forcing them to pay the bill for these irresponsible and unfair student loan schemes."
According to the senators, the pause costs taxpayers $5 billion a month and will have cost Americans a total of $195 billion by the time it ends.
On Feb. 28, the Supreme Court heard oral arguments about the student loan relief program, and now the Justices are deliberating about its fate and legality. The decision — expected in June — will affect millions of borrowers across the country. 
Under the Biden plan announced in August 2022, up to $10,000 in federal student debt relief may be offered to borrowers whose income in 2020 or 2021 was less than $125,000 (or $250,000 for households). That figure rises to up to $20,000 in student loan cancellation for Pell Grant recipients. Dependent students' eligibility is based on parental income.
According to StudentAid.gov, most federal loans are eligible, including:
Undergraduate and graduate direct loans
Parent PLUS and grad PLUS loans
Consolidation loans and federal family education loan (FFEL) program loans held by the Education Department (ED)
Perkins loans held by ED
Defaulted loans
Prior to the program's blocking, the White House said that a total of 26.26 million student loan borrowers had applied or were deemed automatically eligible for relief as of Jan. 27, and 16.48 million fully approved applications had been sent to loan servicers for discharge.
Overall, according to the White House, more than 40 million borrowers would qualify for the debt relief program, with nearly 90% of the benefits of the relief going to borrowers earning less than $75,000 per year.
More From GOBankingRates