Student Loan Forgiveness: Will Comments on Dept. of Ed Website Opposing Biden's Plan Impact the Supreme Court's Decision?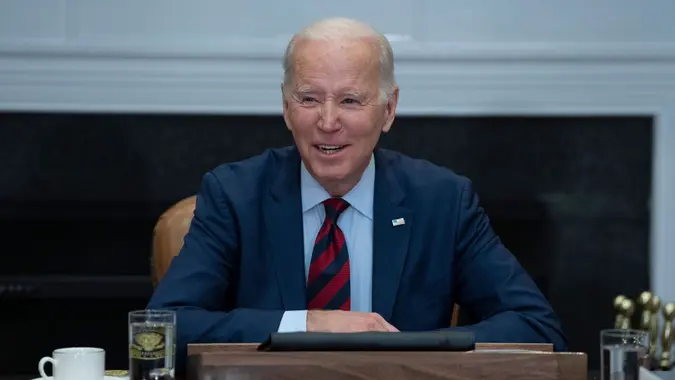 Shutterstock / Shutterstock
Opposition to President Joe Biden's federal student loan forgiveness plan comes in many forms and covers many reasons, but a lot of the criticisms voiced in a new public forum sound exactly the same.
The plan, announced in August, would forgive up to $20,000 in federal student debt per borrower. But it has been tied up because of a series of lawsuits challenging its legality, cost and tax impact.
Earlier this month, the U.S. Department of Education announced separate proposals to reform income-driven repayment (IDR) plans for student-loan borrowers. The proposed changes include allowing borrowers to pay no more than 5% of their discretionary income per month on their undergraduate student loan, Business Insider reported. That's down from 10% currently. In addition, the reforms would offer $0 monthly payments to individual borrowers who earn less than $30,600 a year and any borrower in a family of four who earns less than $62,400.
In an effort to get more feedback, the Education Department recently opened a public comments section on the Federal Register that lets people submit comments on the proposals and the loan forgiveness plan. The comments section first appeared on Jan. 20, 2023, and will be available for 30 days.
As of Jan. 25, nearly 2,400 comments were posted on the forum. Many of those opposing loan relief follow the exact same script, indicating that they are part of an organized effort to oppose the loan forgiveness plan and the Education Department's reform proposals.
The 229-word opposition message begins with individual commenters providing their names and saying they are "writing to oppose this regulation to 'cancel' student debt." The message then says the "regulation is extremely reckless as it is economically unstable, totally unjust, completely illegal, and would only worsen the problem it claims to fix. "
In addition, the message says that canceling student debt is "fundamentally unjust to anyone who chose not to attend college because of the cost, those who worked their way through college to avoid debt, and those who paid off their debt as they promised."
Numerous other criticisms are included as well, such as how the plan would "contribute to the skyrocketing cost of college," worsen the nation's debt crisis and "disproportionately benefit the wealthy."
Despite the pushback, the Education Department still aims to implement its reforms this year, according to Business Insider. It seems unlikely that the department will be swayed by criticisms on the public forum.
Take Our Poll: Are You In Favor of More Inflation Relief in 2023?
It is also doubtful that the public comments will have much impact on legal proceedings involving the plan. Next month, the U.S. Supreme Court will look at a pair of lawsuits opposing the plan to determine whether the plan is legal.
Meanwhile, the loan forgiveness plan got a rare piece of good news when Arizona Attorney General Kris Mayes, a Democrat, recently dismissed a lawsuit that had been brought against the plan. As GOBankingRates reported, the lawsuit was filed on Sept. 29, 2022, by former AG Mark Brnovich, a Republican.
More From GOBankingRates