How Student Loan Payment Pause Disproportionately Benefits the Wealthy — and Why It Matters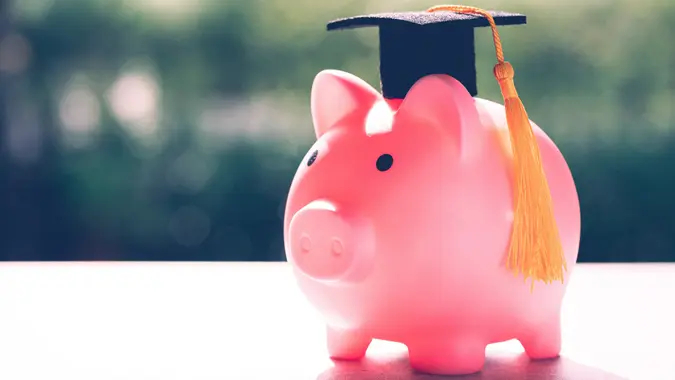 sasirin pamai / iStock.com
The federal student loan payment pause that went into effect during the early days of the COVID-19 pandemic was intended to help borrowers from across all income spectrums, but there is growing evidence that it helps the wealthy the most.
A new report from the Brookings Institution, published on April 13, found that the payment pause "especially benefits high-income households" because they tend to have larger student loan balances and higher payments.
"This is particularly true when interest rates are relatively high because borrowers can accrue interest on savings that would have otherwise been spent on loan payments, while future payments are fixed in nominal dollars," University of Virginia Economics & Education professor Sarah Turner wrote in the Brookings report.
In addition, borrowers who earned graduate or professional degrees tend to have both higher loan balances and higher incomes than those with a bachelor's degree or less, Turner added.
"As a result, while households across the income distribution benefit from pausing payments and interest, the total value of the pause is largest for households in the top deciles," she wrote.
Meanwhile, other borrowers will face "significant financial hardship" with the restart of payments — especially borrowers who struggled with student loan payments before the pandemic.  
The pause went into effect in March 2020 and has since been extended eight times. It still remains in place while the Biden administration's federal student loan forgiveness plan goes through its various legal battles, which are currently playing out in the U.S. Supreme Court.
Loan repayments are set to resume 60 days after the Supreme Court's decision if the court rules in the Biden administration's favor. If the debt relief program is shot down, or pushed out past June 30, 2023, student loan payments are slated to resume 60 days after that.
The Brookings report found that most households with student debt tend to be concentrated in the middle of the income spectrum. Roughly seven in 10 (71%) of households with outstanding debt have incomes that place them in the middle 60% of the income distribution.
However, loan payments tend to be mainly concentrated among households in higher income brackets. Without the payment pause, households in the top 40% of the income distribution would account for about 60% of student loan payments, but only 41% of borrower households. In contrast, households in the bottom 20% account for account for about 13% of borrower households, but only 5% of payments.
"Most borrowers could afford to resume payments on their full balance (even if they would prefer not to), but a significant minority of borrowers have earnings too low to repay their loans," Turner wrote in the Brookings report.
Similar conclusions have been reached by other organizations. An October 2022 report from the Committee for a Responsible Budget (CRFB) found that 57% to 65% of the extended pause and cancellation will go to those in the top half of the income spectrum.
"Numerous studies have established that simply canceling $10,000 per borrower of student debt would disproportionately benefit those in the top half," the CRFB said.
The CRDB also found that when payments resume, higher-income borrowers "are more likely to pay back their loans in full" even though they'll face higher average interest rates.
More From GOBankingRates