Why Student Loan Repayments Will Result in a 'Shock' for Gen Z When They Resume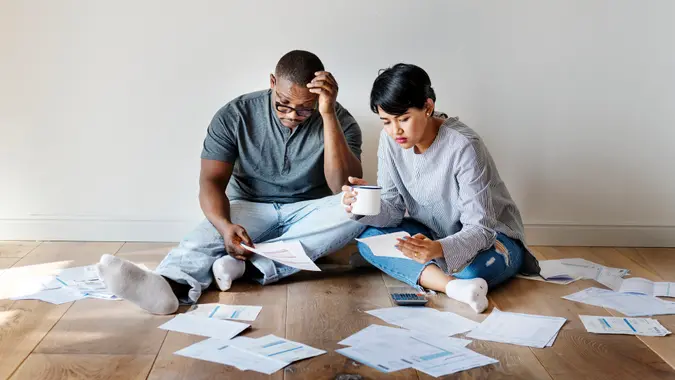 Rawpixel / Getty Images/iStockphoto
No matter how the U.S. Supreme Court rules on the Biden administration's student loan forgiveness plan, millions of Americans will soon resume paying all or part of their student debt after a pause of more than three years. That will likely cause a financial "shock" to borrowers, according to one economist — and the shock could be especially jarring to Gen Z borrowers.
The resumption of student loan payments, which will likely come this summer, could create risks similar to the 2013 fiscal cliff, Jefferies economist Thomas Simons wrote in a note. Back then, tax increases led to reduced consumer spending.
"The end of the moratorium is going to be a shock to a significant number of household budgets," Simons wrote. "Households have already been eating into their excess savings to maintain their preferred consumption in the face of high inflation."
He added that it's "very likely" most households that previously made student loan payments haven't been saving the extra money or including the payments in their budgets.
"Households still have roughly half of the excess savings from the pandemic sitting on their balance sheets, but there is less cushion to absorb a substantial increase in outlays," Simons wrote.
Federal student loan payments are scheduled to resume either on June 30 or 60 days after the Supreme Court issues its opinion, whichever comes first. That puts the restart date at no later than Aug. 29, Bloomberg reported. The first monthly installment would be due by the end of September.
There is a chance that the Biden administration will try to pause payments again if the loan forgiveness plan is struck down. But those efforts are also likely to be challenged.
The reason the resumption of payments could be particularly challenging for Gen Z borrowers is that millions of them have not yet paid a monthly student loan bill, Fortune reported. Many were still in college or only recently graduated when the payment pause went into effect in early 2020. Budgeting for a new bill could prove difficult, especially in a period of high inflation.
As Fortune noted, the average payment for borrowers in good standing was close to $400 per month before the COVID-19 pandemic. That's a big piece of change for people who are already living on a tight budget.
A December 2022 Credit Karma survey of about 1,000 Americans ages 18 and older found that one in five respondents have outstanding federal student loans. More than half (53%) of those with outstanding loans said their financial stability depends on their loans being forgiven, while just more than one-quarter said the money they previously paid toward their student loans is now being used for bills and necessities.
Take Our Poll: Do You Think Bankruptcy Is an Acceptable Way To Escape Student Loan Debt?
If you are worried about making payments when they officially resume, there are options that can help you keep the payments paused for up to three years. One is to apply for an unemployment or hardship deferment. Another is to seek a forbearance.
More From GOBankingRates