Student Loans: '$600 a Month' Payments Are Set To Resume and Americans Say They're Financially Unprepared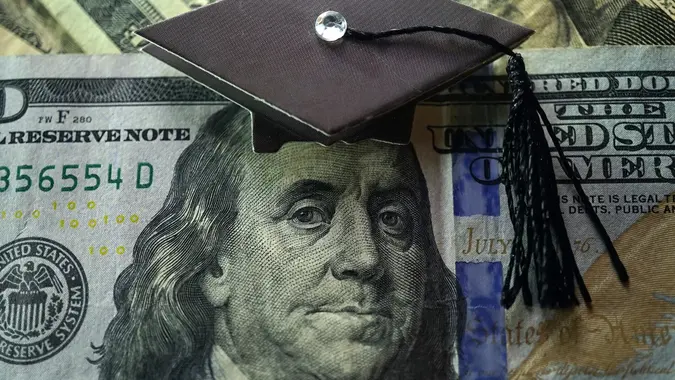 Kameleon007 / iStock.com
After a three-year-long payment pause on federal student loans, Americans say they aren't ready to start making payments again.
Richelle Brooks, a single mother of two and a high school principal who earns $100,000 per year, told CNBC that she recently moved in with her mother because she cannot afford the high rents in Los Angeles. Her student loan debt is nearly $240,000, and she doesn't know how she'll afford to make her student loan payments within the next few months.
"With an extra $600 a month, where is that going to come from?" Brooks said.
The Biden administration is preparing for payments to resume by September as the Supreme Court continues to debate the student loan forgiveness program. As a result of the pause, higher education expert Mark Kantrowitz told CNBC that the average borrower saved around $15,000 in student loan payments.
Kantrowitz expects borrowers to adjust quickly after some initial chaos, but Education Department Undersecretary James Kvaal said earlier this year that if Biden's plan to forgive up to $20,000 in student loan debt doesn't pass, then delinquency and default rates could climb, CNBC reported.
Even before the pandemic, there were problems with the federal student loan system. CNBC detailed that experts compared the student loan problem to the 2008 mortgage crisis. Only around half of borrowers were in repayment in 2019, Kantrowitz estimated, and around 25% (10 million borrowers) were in delinquency or default. The rest applied for temporary relief measures, including deferments or forbearances.
Some economists warn that the country should prepare for an economic strain once payments resume. Marshall Steinbaum, senior fellow at the Jain Family Institute and economics professor at the University of Utah, told Insider that the pause put more money in the consumers' pockets (about $5 billion) and that the economy has been "more than fine" without borrowers' student loan payments.
More From GOBankingRates