Student Loans, Grants and Scholarships: What's the Difference?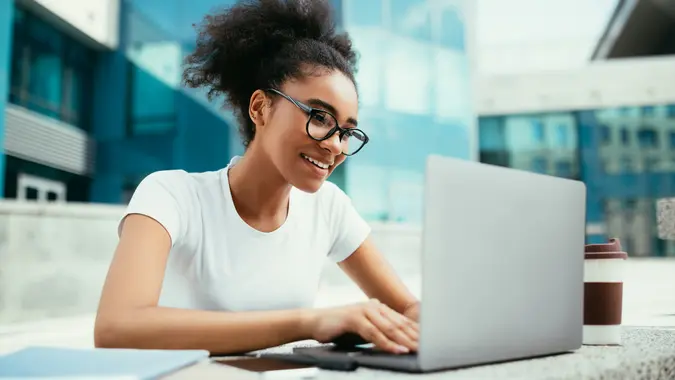 Prostock-Studio / iStock.com
Very few people can afford to pay for a college education in full. In fact, according to the National Center for Education Statistics, 85% of students receive financial aid. This includes taking out student loans, applying for grants or potentially winning a scholarship. Below is a primer to help you decide which kind of financial aid is best for your situation. 
Student Loan
A student loan is money you borrow to cover the cost of a four-year college; community college; or trade, career, or technical school. You can take out multiple loans to cover the cost of your education. But know that while a loan is easier to get than a grant or scholarship, it has to be repaid, oftentimes with interest. 
There are two different kinds of student loans: federal and private. A federal loan is money that is borrowed from the government. 
The upside to a federal student loan is that it has a lower interest rate, you don't need a cosigner and you don't have to pay back the loan until you're done with school. Also, according to Federal Student Aid, If you work in certain jobs and meet certain conditions, you may be eligible to have a portion of your federal student loans forgiven.
If you're interested in federal student loans, the first step is to fill out a Free Application for Federal Student Aid (FAFSA). Depending on your financial need and whether you're attending school as an undergraduate or a graduate, you'll qualify for four different kinds of loans. Some of the loans are need-based and some loans are only available for graduate students. 
The two most common kinds of loans are subsidized (need-based) and unsubsidized (non-need-based) loans. Both of these loans can go up to $12,500 per year for undergrads and up to $20,500 per year for grad students. The biggest difference between these loans is that you have to pay the interest on an unsubsidized loan, while the government pays the interest on a subsidized loan while you're in school, for the first six months after you leave and if you apply to defer payment. 
A private loan is money you borrow from a lender like a bank or a credit union. Most people take out a private loan to cover the cost of schooling that isn't already covered by federal loans, grants or scholarships. The terms and conditions of these types of loans are set by the lender. The downside to private loans is that they can require a co-signer, they may require the borrower to start repaying the loan while still in school and they can't be forgiven. They also tend to be more expensive than federal student loans. 
Grant
A grant is money given to undergraduates and graduate students based on financial need. While grants don't need to be repaid, they're harder to get than a loan. Many grants require a specific GPA or, in the case of the Federal Pell Grant, are only for undergraduates. 
The first step in getting a grant is to fill out a FAFSA to see if you're eligible. According to Saving for College, half of all grants come from colleges or universities, around one-quarter are Federal Pell Grants and the rest are from state grant programs or military student aid. Grants aren't usually as large as a loan. In fact, the average Pell Grant award is $4,491, as of 2023. And the most an individual can be awarded from a Pell Grant is $6,895.
Scholarship
Like grants, scholarships are money you apply for that doesn't need to be repaid. Unlike grants and loans though, there's no need to apply via a FAFSA. There are three main kinds of scholarships: merit-based, need-based and non-need-based. Scholarships can be granted from a wide variety of places including but not limited to colleges, universities, corporations and local small businesses. Unlike grants and loans, there is no ceiling for scholarships. Some scholarships offer hundreds of dollars and others cover your entire tuition. 
More From GOBankingRates