What the Increase to 5.5% Interest on Federal Student Loans Means for You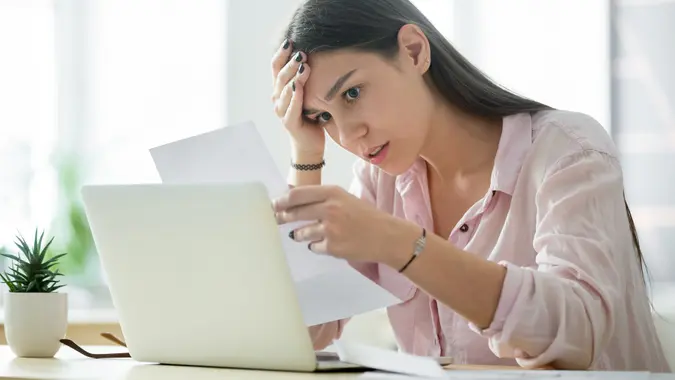 fizkes / iStock.com
Federal student loans are about to get more expensive. The interest rate on direct undergraduate federal student loans will increase from 4.99% to 5.5% for loans disbursed on or after July 1, an Education Department spokesperson confirmed.
The higher interest rate applies to direct subsidized and unsubsidized undergraduate loans. According to CNBC Make It, interest rates haven't hit 5% on undergrad loans since 2019, and unsubsidized loan rates haven't been higher than 5% since 2013. Graduate student loan borrowers will also see rate increases — 7.05% from 6.54% last year. Plus loans will also go up to 8.05% from 7.54%.
The Federal Reserve Board's rate hikes to help control inflation have doubled mortgage rates, but they now affect federal student loan interest rates. The rate on new federal loans is set every July 1, based on the high yield of the last 10-year Treasury Note auction in May. The interest rate on private student loans and old fixed-rate federal student loans were not affected, said The College Investor.
Growing interest rates means an increase in the monthly student loan payment of about $2.50 per $10,000 borrowed, according to The College Investor, assuming a 10-year repayment term. There will be a $2.59 increase per $10,000 borrowed compared to the year before for graduate student loans. Plus loans will go up by $2.65.
Interest rates were temporarily set to zero in March 2020 by the U.S. Department of Education, and no interest has accrued on federal student loans since then. Repayment will begin 60 days after litigation of President Biden's debt relief plan is resolved or 60 days after June 30, whichever comes first.
More From GOBankingRates