Will the 'Lowering Education Costs and Debt Act' Help Relieve Student Loan Debt?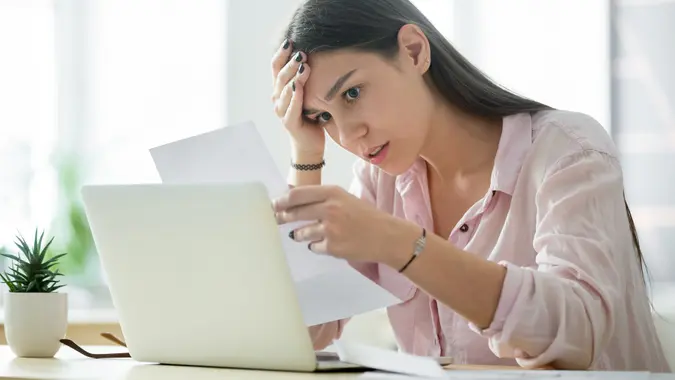 fizkes / iStock.com
A group of U.S. Senate Republicans has introduced legislation that aims to lower university costs and reduce student loan debt while also dismantling Biden administration education policies they claim do "nothing to address the underlying cause of the debt crisis."
Whether the GOP proposals will be any more effective at tackling the crisis — or even have a chance of making it into law — remains to be seen. Much of the focus is on providing clearer and more transparent information regarding both student loans and the quality of education provided by colleges and universities.
The Lowering Education Costs and Debt Act was introduced last week by GOP Sens. Chuck Grassley of Iowa, John Cornyn of Texas, Tommy Tuberville of Alabama, Tim Scott of South Carolina and Bill Cassidy of Louisiana, the ranking member of the Health, Education, Labor, and Pensions (HELP) Committee.
The bill was introduced as the U.S. Supreme Court gets closer to deciding the fate of President Joe Biden's loan forgiveness plan, which would cancel up to $20,000 in student debt per borrower. Many legal experts expect the conservative-majority court to rule against the plan, which most Republicans vehemently oppose.
"Student loan repayment should not fall on the backs of hardworking American taxpayers, and students should not be getting federal loans for degrees that don't result in better-paying jobs," Cornyn said in a statement.
A press release issued last week on Senate.gov said the bill aims to accomplish the following:
Create "downward pressure" on the high cost of colleges and universities, which has contributed to the need for student loans.
Provide students and families with better information on picking the right school and program of study to achieve the best return on investment.  
Simplify the student loan borrowing process to prevent students from unintentionally taking out more loans than they can afford or need.  
Ensure that borrowers can navigate student loan repayment options without confusion.  
Guide students against taking on debt to attend programs that don't translate to higher-paying job opportunities.  
In terms of specifics, one way the bill aims to lower higher education costs is by ending "Graduate PLUS" loans. This apparently refers to PLUS loans available to "eligible graduate or professional students through schools participating in the Direct Loan Program," according to the Federal Student Aid website.
Ending the Grad PLUS program would put "downward pressure on rising tuition costs by limiting graduate school borrowing," the Senate.gov press release claimed. It also would "set lower loan limits by program to protect students from over-borrowing."
As The Hill reported, other parts of the GOP proposal include the College Transparency Act, which would change the college data reporting system to give students better information about outcomes at schools before committing to them; and the Understanding the True Cost of College Act, which would require schools to standardize financial aid letters with a breakdown of the aid so students can better compare offers. 
The bill could win approval in the Democrat-controlled Senate because of potential support from Democrats Joe Manchin of West Virginia and Jon Tester of Montana as well as Independent Kyrsten Sinema of Arizona, The Hill reported. Those three joined Republicans in voting against Biden's student debt relief plan, though Biden later vetoed that measure. He'd also likely veto the Lowering Education Costs and Debt Act.
More From GOBankingRates