17 Ways Small Businesses Can Save Money Without Cutting Jobs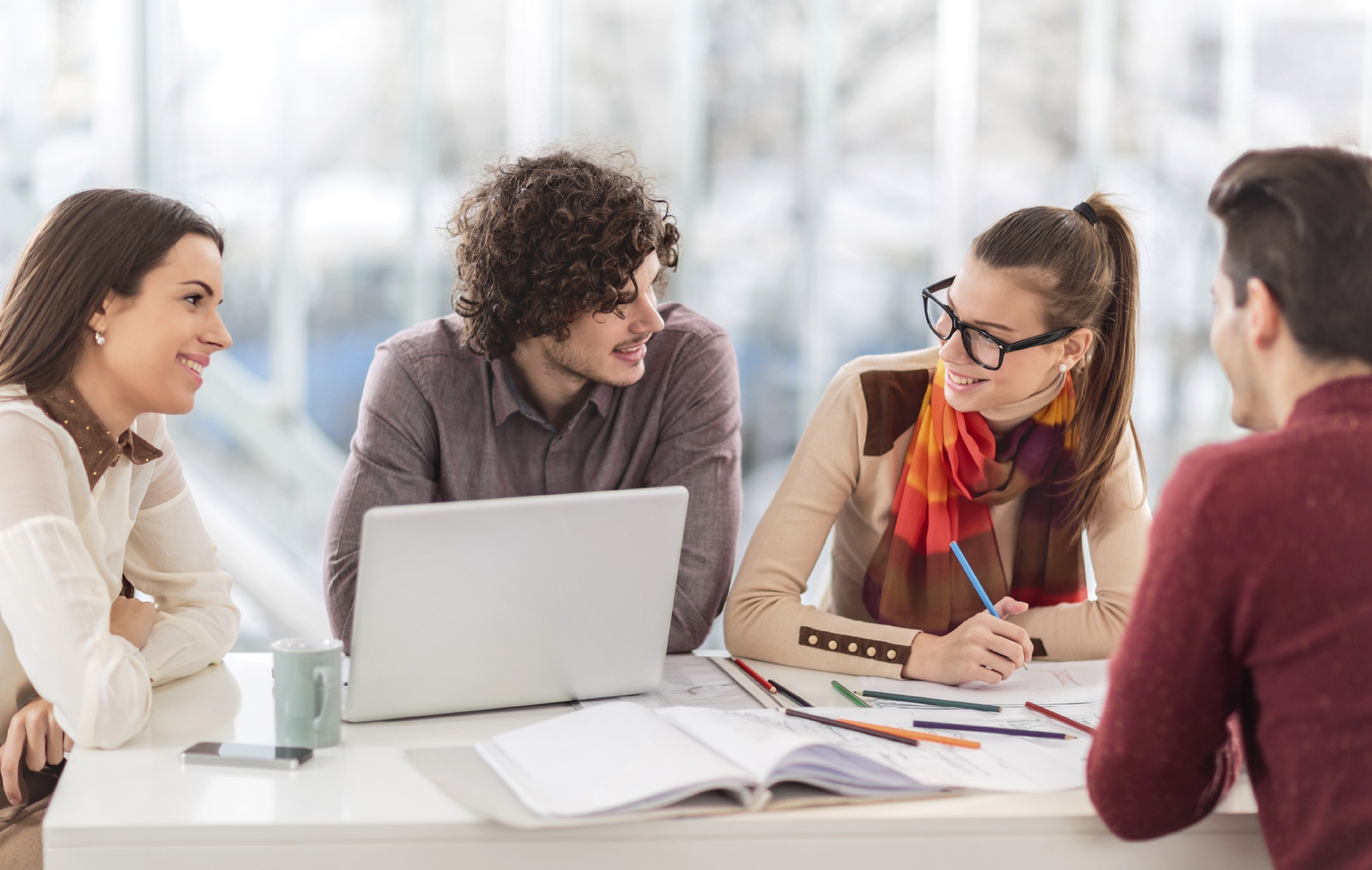 When a small business needs to cut costs, a typical strategy is to lay off personnel. About 70 percent of business costs are staffing-related, which is why companies tend to resort to layoffs, according to Mike McRitchie, a small business strategist for Critical Path Action, LLC.
Yet the side-effects of laying off employees in a small business are detrimental and kill morale, said McRitchie. "The remaining skeleton crew of marginal workers affect the speed and quality of product/service delivery," he added.
However, if you're looking to reduce your costs without cutting employees, you have options. Here are 17 ways that a small business can change its bottom line without having to lay off staff.
1. Sublet Extra Office Space
If you have extra office space, subletting space to a compatible company can bring benefits in addition to rental income, said McRitchie. For example, you could strengthen a vendor or client partnership if office space is a component of doing business, and the proximity with a vendor or client could reduce logistical costs such as delivery and transportation. "In addition to costs savings of several thousand dollars a month, you might find productivity gains or new business generated from working together," he said.
Advertise your available office space to your contacts, and specify what type of organizations you would be willing to sublet to. Alternatively, contact potential sublettors and ask if they require additional office space.
2. Share Staff
If you have accounting staff or other department staff that could support another business, you can contact companies in your network and offer services to them. Alternatively, consider whether there are companies that could provide services for you. Large companies often outsource activities such as accounting or IT.
"Rather than adding headcount, could you find a company who could provide a needed service for you?" said McRitchie. "That could be customer service support, accounting and bookkeeping, sales teams, telemarketing. You name it. You're only limited by your imagination."
3. Shift Marketing Focus
Your existing customers presumably already like your products and have brand loyalty, which you can leverage. Seventy percent of companies said that it is cheaper to retain an existing customer than to attract a new one, according to an Econsultancy/Responsys Cross-Channel Marketing Report.
"If much of your marketing dollars are going into new customer acquisition, consider shifting more towards marketing to your existing customers," said McRitchie. "It costs six to seven times more to acquire a new customer than to retain an existing one. Focus on special holiday offers, or bundles or upsells. Sell yourself out of that slump."
4. Institute Telecommuting
Many companies can save money by allowing staff to telecommute. "Some companies really overspend on office space, but it's one of the best ways to save money during rough times," according to Chad Reid, director of communications for JotForm, a company that caters to small businesses. "You'd also be surprised how many jobs can be performed from home. So if there's no necessity for workers to regularly meet, then it's a great way to save money."
The benefits reach far beyond savings on space. Providing staff with a flexible work environment could also improve your ability to retain and attract the best talent. Generation Y'ers, who are typically difficult to recruit, are attracted to flexible work arrangements, according to Global Workplace Analytics. Additionally, 80 percent of workers polled consider the ability to work at home a perk.
5. Downsize Your Office Space
If all staff can't work from home all the time, consider rotating days to reduce the amount of office space required. With fewer core staff in the office each day, a small business will require less space, equipment and money for rent and heat.
"If you downsize to an office that's a few thousand a month cheaper, then it makes a huge difference by the end of the year," said Reid. "Consider going virtual and having employees work from home on company laptops. In addition to rent, you'll save on utilities and parking costs."
6. Use Professional Product Promoters
Outsourcing promotional campaigns can be a wise decision for a small business that lacks such expertise. Anne Kleinman, a marketing consultant for Ad Infinitum, provided an example: "A client thought they had created the perfect direct mail program. When they came to me to buy the item — a large enough 3-D product that it required mailing in a box for at least $2.50 per piece — I suggested that we get creative and look at some options that would mail for one first-class stamp."
"We found several options that conveyed the message but saved $2.49 each in mailing costs times 4,000 pieces," said Kleinman. "The client also saved staff time because we were able to do the mailing directly off the production floor."
7. Send a Calendar Instead of a Card
Greeting cards are expensive, but maintaining relationships with clients and suppliers is crucial for small businesses. Fortunately, wall or desk calendars are less expensive options, according to Kleinman. They also have a longer shelf life than a greeting card.
"Companies will save money, as many calendars can be bought for less than the price of a greeting card, and can be mailed from the production floor bulk so the postage is close to the one first-class stamp of a card…" said Kleinman. "Most importantly, instead of an expense to the bottom line, they have an investment in their business for one of the most effective targeted cost per impression forms of advertising available."
8. Hire Interns
Interns can provide much-needed help in busy times. There is no overhead cost or commitment in terms of a full-time employee, but all the benefits of a willing, enthusiastic worker and a potential future hire. To find interns, advertise on your company website, use a site such as Internships.com or contact schools in your local area.
LawnStarter is a small startup that recently announced it was hiring as many as 40 paid interns for the first quarter of 2016. "All of them will work on our Customer Experience Team," said Ryan Farley, LawnStarter's co-founder and chief operating officer. "For LawnStarter, this is an innovative way to grow our business while being mindful of personnel costs."
9. Seek Low-Cost Financing
High-interest loans can be a detriment to a small business. Instead, you might consider getting a low-interest, long-term SBA loan to help with cash flow issues. "In addition to providing working capital, an SBA loan can be used to pay off existing high-interest debt," said Evan Singer, general manager for SmartBiz, a marketplace for small business loans. "By eliminating costly debt payments, small business owners can save hundreds or even thousands of dollars a month."
Other low-cost funding options include lenders such as Lending Club or OnDeck. Prepare a business plan, and collect financial and tax documentation before initiating the application process.
Read: 6 Things Entrepreneurs Need to Know About Getting a Business Loan
10. Shrink Meeting Travel Costs
Travel can eat up resources in terms of time and money. There are many online options that can eliminate the need to travel. For example, initial interviews with potential hires can be conducted using Skype.
"Shrink nonessential expenses like costly travel and business meals," said Singer. "With today's technology — Skype and GoToMeeting, to name a few — virtual meetings can be almost as effective as an in-person encounter, and the costs are practically zero."
11. Use Corporate Discounts
Airlines, hotels and car rental companies offer corporate discounts, and these discounts do not depend on the corporation's size. Some discounts can save a company as much as 25 percent, according to Salary.com.
There are websites that feature coupons and discounts that benefit small businesses, according to Small Business Trends. For example, RetailMeNot offers one-day $10 off coupons for orders over $50 with Office Depot, and Valpak sends out coupon booklets to many residences and businesses.
Membership in America's Best Companies provides discounts of almost 30 percent on UPS shipping and Staples products, and 20 percent off ADP payroll. Membership costs are $35 per month or $420 per year.
12. Use Rewards
Credit card companies offer frequent flier miles and rewards that can help a company save money. "Another important cost-saving method is to join frequent flyer miles programs and rewards clubs through credit card companies," said Steve Gillman, a writer for Small Business Trends. "For instance, with my Southwest Airlines Visa Signature card, I get one point for each dollar I spend."
"My business also is able to save hundreds or thousands of dollars on airfare and hotels," he said. "For instance, I saved on Southwest, Jet Blue, United and various other airlines last year to the tune of roughly $2,000. The key for how my business saves money on travel is that I download apps and contact my travel agent via email regularly to ensure that I use the least amount of rewards miles. So I not only save money, but I also save on points."
13. Have Customers Pay You Faster
One way to improve your cash flow is to get your customers to pay you faster, working down your inventory or renegotiating your lease, said Singer. You can also collect cash in advance from customers, according to The Minority Business Development Agency of the U.S. Department of Commerce. When extending credit to customers, collect a percentage of cash up front — for example, stipulate a 25 percent down payment on all purchases. You will reduce risk, increase cash flow, and save time, effort and resources in collection efforts.
14. Lease Equipment, Don't Buy
A large capital outlay on equipment might not be the best use of financial resources for a small business. Leasing equipment can save the hassle of financing, provide the most up-to-date equipment, and include maintenance and possible tax savings if the lease payments are deductible, according to the Small Business Administration.
The disadvantages to leasing include possibly high long-term costs and financial loss because depreciation cannot be applied as a tax deduction. By leasing, Singer said, "You not only conserve your company's cash, but you can save a substantial amount of money in repairs, upgrades and maintenance, since many lease agreements cover these expenses."
15. Build Relationships, Ask for Discounts
Check your invoices, because many supplies and vendors offer discounts if invoices are paid early, according to Small Business Trends. Suppliers also might be willing to work with you for mutually beneficial discounts as much as 50 percent, according to the Minority Business Development Agency. Discuss these terms with your suppliers and vendors. Other possibilities include interest-free loans in the form of vendor credit, or simply a hefty discount for paying a bill early.
16. Switch Banks
Every bank is different and offers different services, fees and loan rates, so it pays to shop around. Discuss terms with each bank to see if favorable options can be applied to your business and to find out what fees are associated with checking accounts and credit cards.
Also, find out what loan options a bank can provide and if it offers accounting, payroll or tax assistance, suggested the Wall Street Journal. A smaller, regional bank will be more in touch with the local market and might be better able to meet a small business's needs. If you intend to apply for an SBA loan, you will need a bank that is willing to work with the SBA. Larger banks are more likely to make loans backed by the SBA and accept riskier borrowers.
Read: 10 Free Business Checking Accounts
17. Use Social Media
Social media is free, and it is one of the most effective marketing channels. If you have a happy customer, ask them to tell others on social media, and offer customers incentives to do so. A "like" on a customer's Facebook page is a strong endorsement for a small business.
More than 90 percent of marketers working with small businesses agree that social media is crucial to their marketing efforts, according to Social Media Examiner's Social Media Marketing Industry Report. It also found that over 50 percent of small businesses agree that social media helps them increase sales and, within five years, 70 percent of small businesses realize return on income from social media postings.