Kristen Bell, Dax Shepard Just Partnered With Walmart to Save Us Money on Super Cute Baby Gear
Most of the couple's baby line products cost under $8.
Kristen Bell and Dax Shepard are starting new roles together as business partners.
Hello Bello, a line of organic, eco-friendly and affordable baby products launched this week at Walmart.
The baby care line features premium ingredients and affordable prices, with most items less than $8.
Hollywood power couple Kristen Bell and Dax Shepard's joint venture, Hello Bello, is a baby care line available for purchase exclusively at Walmart. Founded on the principle that parents shouldn't be constrained by their purse strings when it comes to buying quality baby products, the collection includes plant-based, organic and eco-friendly essentials.
Check Out: Businesses You Didn't Know Your Favorite Celebrity Owns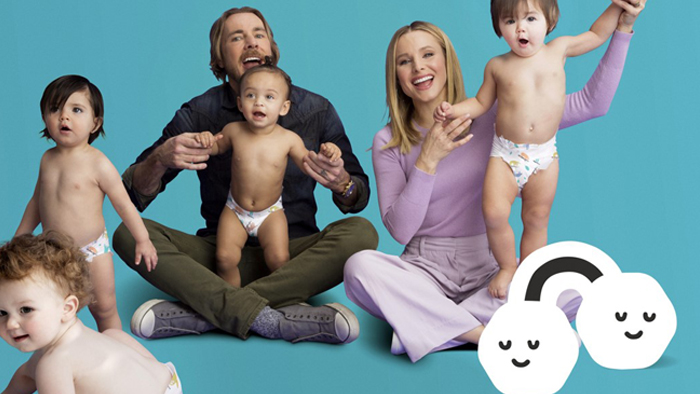 Hello Bello Offers Affordable Premium Baby Products From $2.88
Bell and Shepard's eco-friendly line features organic products at an affordable price point.
The brand's pricing is aligned with Walmart's commitment to "everyday low prices." Even Hello Bello premium products are sold at non-premium prices and range from less than $2 to $24, with the majority of products under $8, according to a Walmart press release.
Here's a sample of Hello Bello products available:
Hand Sanitizer, 2 ounces: $2.88
Diapers Club Box, Size 5, 66-count: $23.94
Baby Wipes, 180-count: $5.68
Diaper Rash Cream, 4 ounces: $6.98
Unscented Laundry Detergent, 96 ounces: $12.88
Lavender Shampoo/Wash 9.8 ounces: $5.98
Bug Spray: $9.88
SPF 50 Sunscreen Mineral Lotion, 3 ounces: $9.78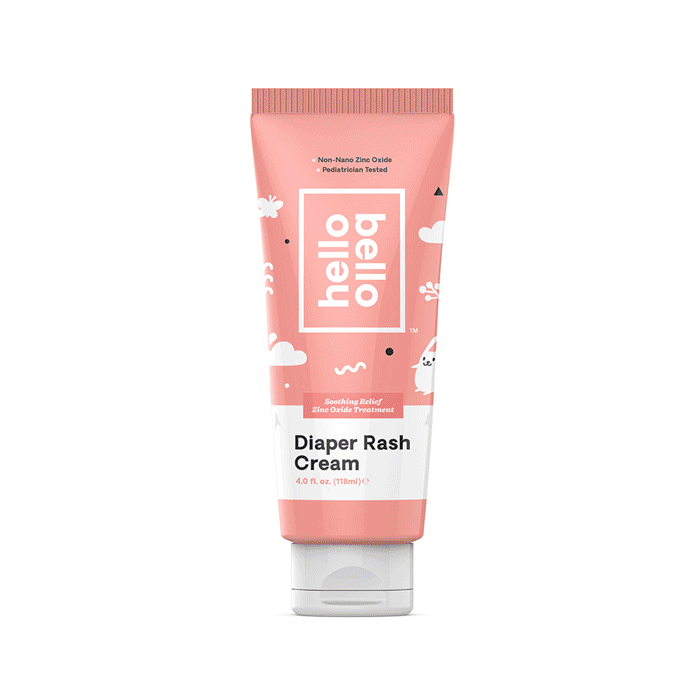 Also See: JCPenney Opens 500 Stores to Tap Into $13B Baby Retail Market
Why Bell and Shepard Created Hello Bello
The star couple realized they could afford the best of the best when it came to baby gear, but recognized that living in Los Angeles was a major advantage to getting premium products for their two young daughters, Lincoln, 5, and Delta, 4. Baby boutiques that sell high-end products are aplenty in big cities such Los Angeles, but for parents shopping in America's heartland, accessibility is an issue.
The husband-and-wife team are reportedly hands-on creatives: Shepard lent his clever wit to write the marketing materials and Bell is uncompromising when it comes to product ingredients.
Find Out: Why You Shouldn't Spend a Lot of Money to Be a Good Mom
Backlash for Hello Bello Partnership With Walmart
Upon the brand's launch this week, critics were quick to chide Bell on her social media account for the partnership with Walmart, citing questionable business practices. Bell responded to some of the jeers that cited claims against the nation's largest private employer and defended her decision to bring her idea to the big box retailer. The thread has since been deleted.
See the 14 items that are always cheaper at Walmart.
More on Business and Money
We make money easy. Get weekly email updates, including expert advice to help you Live Richer™.