15 Things Effective Entrepreneurs Spend Their Money On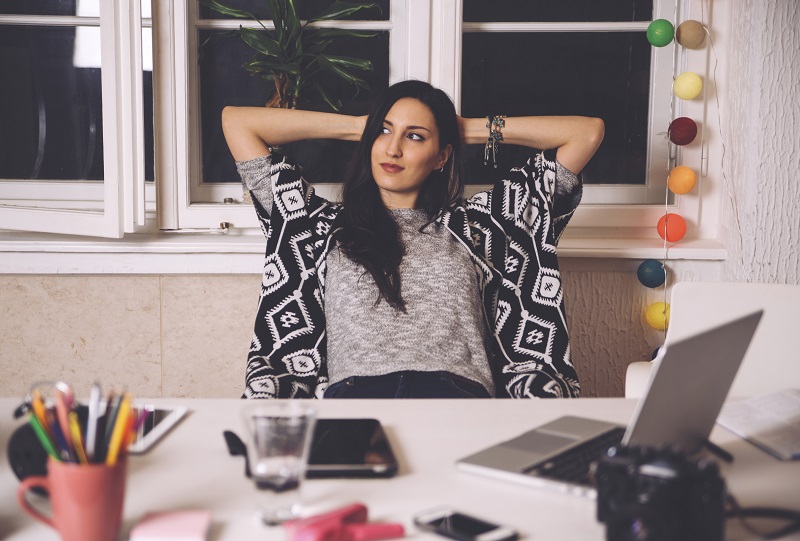 Starting your own business allows you to be your own boss and pursue your passions in the workplace. What it probably won't provide, at least in the beginning, is a whole lot of financial stability. It typically takes startups at least three to six months or more just to break even.
And when the business is in the black, entrepreneurs shouldn't expect to pocket the profits. Instead, they should plan on reinvesting in the business. Here are 15 things effective entrepreneurs spend their money on to help catapult their companies to the next level of success.
Read: 5 Things Every Millennial Entrepreneur Should Know About Startups 
1. Producing Quality Goods or Services
Kyle Taylor founded The Penny Hoarder in 2010. In one year's time, the website, which offers advice and resources to help people earn and save money, brought in about $55,000. Rather than reaping the windfall, Taylor plowed half of that back into the business and redesigned the site. He's continued the practice of reinvesting half his profits; spending on advertising, site development and design; developing a smartphone app; and expanding and improving the site's content.
"We just acquired the company that creates all of the content for The Penny Hoarder, and now we're focusing on building a larger in-house writing staff," Taylor said of his recent reinvestment strategy. "This year is all about investing in our team, which has grown from one employee to 16 employees in just six months."
2. Maximizing Inventory or Service Capabilities
One of Warren Buffett's earliest investments was a pinball machine that he and a buddy bought to put in a barbershop while Buffett was still a high school student. With the money they earned, they bought more machines until they had eight in different shops.
When the friends sold the venture, the future Oracle of Omaha used the proceeds to buy stocks and to start another small business. By age 26, he'd amassed $174,000, or $1.4 million in today's dollars.
3. Innovation and Diversification
Although it was a pretty savvy business venture for a teenager of his time, Buffett wouldn't be a billionaire if he'd stuck to pinball machines. Similarly, Taylor also recognized that the internet and advertising are constantly evolving.
"I also believe it's important to diversify my business investments, so we've tried to create new revenue streams that are outside of our bread and butter" business, said Taylor. His business is projected to bring in about $10 million this year.
"While our current revenue streams are continuing to grow at a rapid pace, I want to be prepared for any potential downturns in the future," he said. "One such foray is the 10-week Grocery Budget Makeover class we just launched, which is our first product launch."
Related: 10 Successful Entrepreneurs on the Worse Advice They Ever Received
That's a smart strategy considering that demand for products and services could dry up as the market changes. The print media industry and brick-and-mortar bookstores offer two recent examples, so even successful businesses should be evolving to avoid extinction.
"Innovation is how to keep reinventing your business and keeping it competitive despite changing market conditions," said Tito Phillips Jr., founder of the digital marketing and coaching firm naijapreneur.
4. Marketing
It doesn't matter how high quality or innovative your products and services are if no one buys them. Unless your business puts out a product or service that needs constant replacement, there's no need for even the most satisfied customers to keep coming back.
Entrepreneurs who want to expand their business should always be looking for ways to grow their customer base through advertising and marketing. Phillips suggested increasing your company's exposure on social media platforms as a low-cost way to build your brand.
"Marketing is how you keep growing," Phillips said. "Without getting new customers, your ability to make profit will diminish."
5. Education
Entrepreneurship requires business owners to face new challenges every day, so it's important to invest both time and money in continued education. One of the most effective ways to increase your knowledge as an entrepreneur is to find a great coach or mentor who can help you expand your knowledge and your network, according to Theresa Delgado, a coach who specializes in small business sales training.
"Investing in a coach or mentor not only advances your knowledge and skills, but by having these people on your team, you're more likely to increase your exposure, and this can lead to referrals and/or being introduced to people who could eventually become part of your team," she said.
6. Networking
Networking can come from taking classes, seminars and conferences where experts impart ideas and fellow entrepreneurs can swap business advice.
"Investing in industry classes and seminars helps you to connect with others in your industry or complementing industries," Delgado said. "Not only do you learn how to improve your business systems, but you are meeting others whom you could potentially partner with, which again helps your exposure."
7. Market Research
Consider investing in publications and other forms of communication that help you stay up to date on both industry trends and customer needs. Although it's easier than ever to conduct market research and even network online, you might want to invest time and money to organize in-person meetings.
"My favorites would be customer feedback and a mastermind group because there is a sense of accountability when you start to talk to others," Delgado said. In case a mastermind group is a new concept for you, think of it as a group of smart people who meet regularly to talk though and tackle problems using their collective intelligence and experience.
8. Outsourcing
Taylor implemented this strategy when he began bringing in writers, designers and Web developers to help bolster the look and content of The Penny Hoarder. Entrepreneurs can also outsource everyday tasks by hiring a virtual assistant or delegating specific tasks. Freelancer clearinghouse sites including Upwork and Fiverr make it easier than ever to find someone to transcribe those meeting notes or do some quick data entry.
9. Hiring Permanent Help
Maybe you're ready to expand your staff on a permanent basis but wonder which skills you need in your new hire. Delgado recommends possibly bringing in a professional project manager who can assist in a variety of business tasks in the areas in which you are weakest. Accounting seems to be an Achilles heel for many successful entrepreneurs who are better at making money than managing it.
"I had no idea what I was doing," Twitter and Square founder Jack Dorsey said in an interview with Liz Fiedler, owner of Loving Cup dessert shops in San Francisco. "I learned as I went, working every shift, every day. My biggest hurdle was bookkeeping."
10. Keeping Employees Happy
Once you hire people, it's important to keep them satisfied. Happy employees make for a more positive and more productive work environment. And reducing employee turnover can provide a big boost to your bottom line.
It costs between 30 and 50 percent of entry-level employees' salaries to replace them. For mid-level employees, costs increase to more than 150 percent of their annual salary. For high-level workers, replacement costs climb to 400 percent of the employee's annual salary, according to the consulting firm Zen Workplace.
Some investments make employees both happier and healthier. For example, Renters Warehouse, a property management company, rolled out a new employee resource program that provides workers with marketplace discounts, ongoing training, and education and substantial health care benefits, according to company founder Brenton Hayden.
"Take care of your employees and keep them happy," he wrote in Entrepreneur magazine. "They'll look forward to coming to work and will be more loyal to your company."
11. Vacationing
As a successful entrepreneur, you are your most valuable employee. Consequently, a recent survey conducted by Constant Contact found that 56 percent of small business owners feel they can never be away. And 43 percent of small business owners said they don't take vacations. Just over half said they don't have enough time to focus on themselves, and 40 percent miss having more time with family and friends.
"If you're early on in your business, taking a vacation might sound ludicrous," Adam Callinan, a founding partner of Beachwood Ventures, a Los Angeles based early-stage venture capital firm, wrote in Entrepreneur. "But you have to find a way to get away and let your brain and body unwind, which will help you lead a healthier life, chock full of better relationships and more productive time when you are grinding it out at the office."
12. Investing
After starting and selling their own successful ventures, entrepreneurs commonly move on to start new businesses. Ted Zoller, director of the Center for Entrepreneurial Studies at the University of North Carolina's Kenan-Flagler Business School, said business owners should take part in a reinvestment cycle, which includes coaching, teaching, sponsoring and attending events to build a regional business network, and even investing in other startups you admire.
"For ventures you believe in, lead a capital round, form a syndicate or introduce young founders to your contacts," he wrote in Inc. magazine. "In the Research Triangle, for instance, about 60 percent of the serial entrepreneurs and investors know one another; in Silicon Valley, the figure is much higher: almost 100 percent. That's a great network for young companies to tap."
13. Saving
Nearly a third of American workers surveyed by the Employee Benefit Research Institute said they had less than $1,000 in retirement savings and investments. Many entrepreneurs don't have a pension or 401k to rely on after they retire, so experts emphasize the importance of socking some savings away.
"Entrepreneurs have to invest in their businesses in order to become successful. That's why they put profits back into the business and often neglect retirement saving," Joe Udo, founder of the blog Retire by 40, wrote in a blog for U.S. News & World Report. "Some business owners count on the future sale of their business to fund their retirement but that is not always a sure thing."
14. Giving
Buffett and Bill and Melinda Gates launched the Giving Pledge in 2010 to encourage billionaires to give much of their fortunes to charitable causes either in their lifetime or in their will. So far, more than 130 billionaires, including Michael Bloomberg, Mark Zuckerberg and his wife Pricilla Chan, have committed to the cause.
"When we started the Giving Pledge five years ago, we had no idea we'd get this many people to come together," Gates stated in a 2015 press release. "It has really grown, first in the U.S. but more recently all over the world."
15. Shopping and Spending Smart
Buffett famously still lives in the Omaha, Neb., home he bought in 1958 for $31,500. His home has appreciated significantly since. The house across the street was recently appraised for just under $1 million, according to Money magazine.
"Millionaires aren't out there buying Lamborghinis," said Jaime Tardy, a business coach and author of "The Eventual Millionaire," who has interviewed more than 150 millionaires on how they accumulated their wealth. "They make purchasing decisions based on their current financial status and their goals. They're rich because they're good at keeping money — not spending it."