5 Winter Olympics Stars Who Bounced Back from Being Totally Broke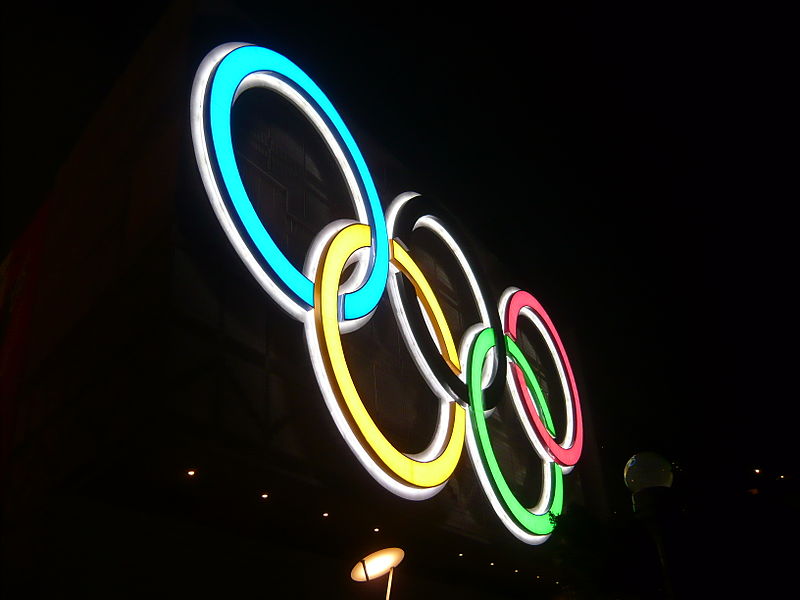 When it comes to Olympic glory, most athletes aren't in it for the money. To them, money is just what they need to be able to do what they really love: compete.
But, unlike other sports that have a season every year and give athletes an annual salary, Olympic athletes often have to figure out how to cover training and competition costs on their own. Competing in the Olympics costs a small fortune, and often these world-class athletes are trying to scrape funds together while spending six hours or more a day training.
Still, their dedication speaks for itself, and many Olympians will make it to the 2014 Winter Olympics despite having faced major financial setbacks. Here are five Olympians who are not only great athletes, but strong role models for saving money and smart financial management, too.
1. Winston Watts, Two-Man Bobsled for Jamaica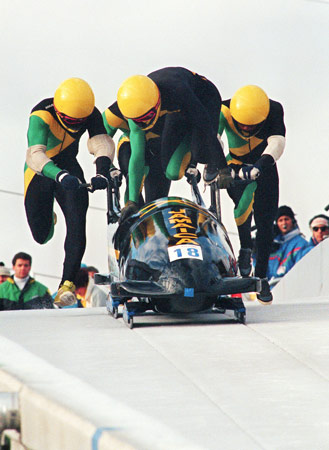 Winston Watts, 46, was a member of the beloved Jamaican bobsled team the last time it competed 12 years ago, in the 2002 Winter Olympics in Salt Lake City. He moved to the United States following the competition, lost his job and became a father. Then, Watts saw an opportunity to get back to his love of sledding.
Watts committed the past two years training to qualify for the 2014 Winter Olympics. He and his teammates have struggled financially, and at times Watts has even resorted to using his own personal savings to cover costs. "I just about get by financially. Beg, scrape, it's hard," Watts told The Telegraph.
The sacrifices paid off, and Watts and teammate Marvin Dixon became one of the 30 two-man sled teams that qualified to compete in Sochi. But to get to and compete in the Games, the team would need $80,000 it didn't have.
Fortunately, shortly after the two-man bobsled team's qualification, Jamaican Olympic officials said they would partner with the Sochi Organizing Committee to cover all travel costs for the team, according to The Associate Press. Fans from around the world also donated generously to the cause, raising upwards of $185,000 — more than twice the original $80,000 needed — through crowdfunding sites like CrowdTilt, Indiegogo and even the digital currency Dogecoin.
Photo credit: Oldmaison
Related: How Do Olympians Make Money?
2. Lindsey Van, Women's Ski Jumping for United States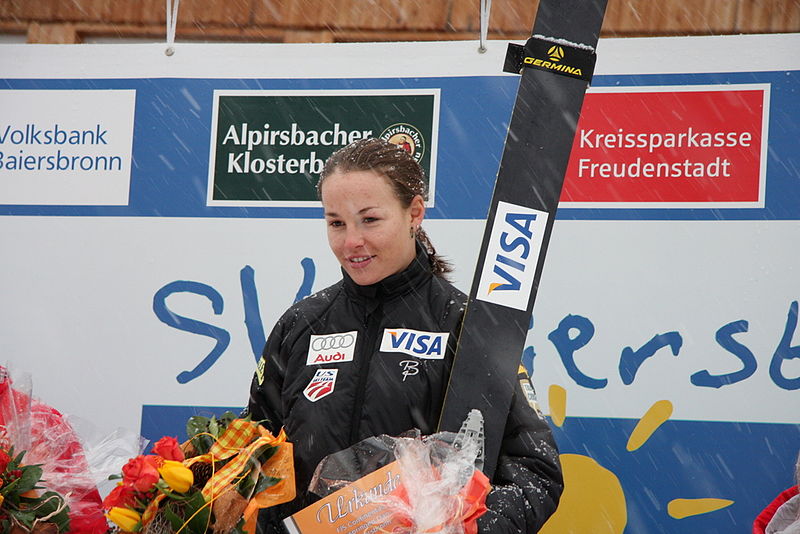 Lindsey Van, 29, of Park City, Utah, qualified to compete for the United States in the first-ever women's ski jumping event, fulfilling a dream she has held since her first ski jump at seven years old.
Traveling overseas to competitions in the late '90s and 2000s, Van and her fellow female ski jumpers banded together, sharing equipment and food allowances, and living in quarters as unappealing as the loft of a cow shed, according to The New York Times magazine. "There was a lot less organization, a lot less money, a lot more being young and dumb," Van told The Times.
Van told The Washington Post her costs for traveling, lodging, training and equipment come to about $85,000 a year.
Documentary filmmaker Bill Kerig, who filmed Van throughout 2010, was shocked by how much of Van's time was devoted to trying to raise funds. "I was offended for them," Kerig told The Washington Post. "These are world champions begging for two dollars to do what they love."
Leading up to the 2014 Winter Olympics, Van has been sponsored by two small skiing companies, and recently used the sports crowd-funding site, RallyMe, to raise $20,000 for her trip to Sochi this year. With added financial support from the U.S. Ski and Snowboarding Association and official sponsor Visa, Van and her teammates will have no trouble making it to Sochi this year.
Photo credit: Jeses (via Wikimedia Commons)
3. Shiva Keshavan, Luge for India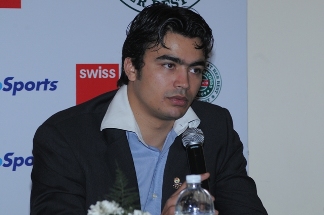 Shiva Keshavan, 32, is one of only three athletes from India competing in the 2014 Winter Olympics. Since beginning to master the luge, Keshavan has had to get creative to be able to train despite a lack of resources.
There is no luge track in India, so Keshavan trains on a sled with wheels, weaving in and out of traffic as he hurtles down mountain highways in the Himalayas. According to The Guardian, Keshavan has no coach or professional team, and often has to borrow sleds when attending competitions.
There was concern over raising the needed funds to attend the 2014 Games, especially because the Indian Olympic Association was suspended last year from the International Olympics Committee, according to CNN. As such, the organization did not contribute any funding to the country's Olympians that qualified to compete in Sochi, and these athletes will be unable to compete under their national flag.
"Right now, I have support from the International Olympic Committee solidarity program," Keshavan told CNN. "They help out with a stipend per month, which reimburses me for some of my travel expenses. Then I have a travel partner in Swiss Air that help with flying me to a lot of destinations. There's other sponsors too in MTS, a Russian communications company, and Coca-Cola, as well as something called Olympic Gold Quest in India."
Photo credit: Gosports (via Wikimedia Commons)
Related: Winning a Gold Medal Doesn't Guarantee a Golden Future: 4 Broke Olympic Gold Medalists
4. Nick Goepper, U.S. Team for Slopestyle Skiing
Nick Goepper, 19, and his family didn't always have the funds needed to pay for his skiing training. With three younger siblings and a father who was laid off from his job, Goepper's family lived paycheck to paycheck, and didn't have much money leftover to spend on his passion for skiing, according to NBC-LA.
Without challenging slopes, coaches or other training resources available to him in rural Indiana, where he was raised, Goepper set his sights on a skiing academy. He knew his family wouldn't be able to afford the $40,000-a-year tuition, so Goepper decided to earn the money he needed on his own. He printed out flyers that explained his background and fundraising goals, according to TeamUSA.org.
"Then I went door-to-door in my neighborhood and asked if they had any odd jobs or anything that I could do to help raise money," Goepper said in an interview with TeamUSA.org. "I did all kinds of work: pulling weeds, mowing lawns, I even pressure-washed and sanded a guy's back deck."
Goepper even bought candy bars in bulk and sold them to schoolmates, making as much as $600 in a semester. Despite his best efforts, however, he fell short of raising enough to pay for ski school, though he was still able to invest in equipment and other skiing costs.
In 2009, however, Goepper secured a full-ride scholarship to a ski academy in Oregon; with full-time training, he greatly improved his performance, and competed in the Winter X-Games, among other events. Now, Goepper is a gold-medal favorite for slopestyle skiing; additionally, the athlete has been offered several endorsements and is sponsored by Visa for the 2014 Winter Olympics in Sochi.
Related: 5 Sports You Probably Can't Afford to Let Your Kids Play
5. Jazmine Fenlator, U.S. Women's Bobsled Pilot
Jazmine Fenlator, 28, is no stranger to hard work. The Wayne, N.J., native worked tirelessly in college, holding three jobs while working toward a master's degree and training for the 2014 Winter Olympics.
"Despite what people may think, the life of an Olympic hopeful, more specifically a USA bobsledder is not glamorous," Fenlator wrote on her official website. "Training for the Olympics is very expensive and is often a financial burden to those participating. Once chosen as a member of a USA National Team, an athlete has limited or no opportunity to be employed which in turn leaves us to efforts of obtaining financial and product sponsorships from capable individuals such as family and friends, companies and fund raising efforts."
On top of the funding challenges many athletes face, Fenlator has faced financial hardships alongside her mother, Suzie, in recent years. Hurricane Irene greatly damaged Suzie's home and put a substantial financial strain on the family. After two strokes in 2013 left her partially blind, permanently disabled and unable to work, Suzie relied even more on her daughter for support.
Fenlator worries constantly about her mother, and monitors Suzie's bank account, linked to her own, to make sure Suzie has what she needs.
"I'll see there's no money in the account, and I'll just drop a couple hundred or more in there if I can," she said in an interview with TeamUSA.org. "But when you're a full-time athlete and only work a certain amount of time during the year, and not at a job where you're paid a lot, your funds will dwindle very quickly."