11 New Year's Resolutions the Rich Never Make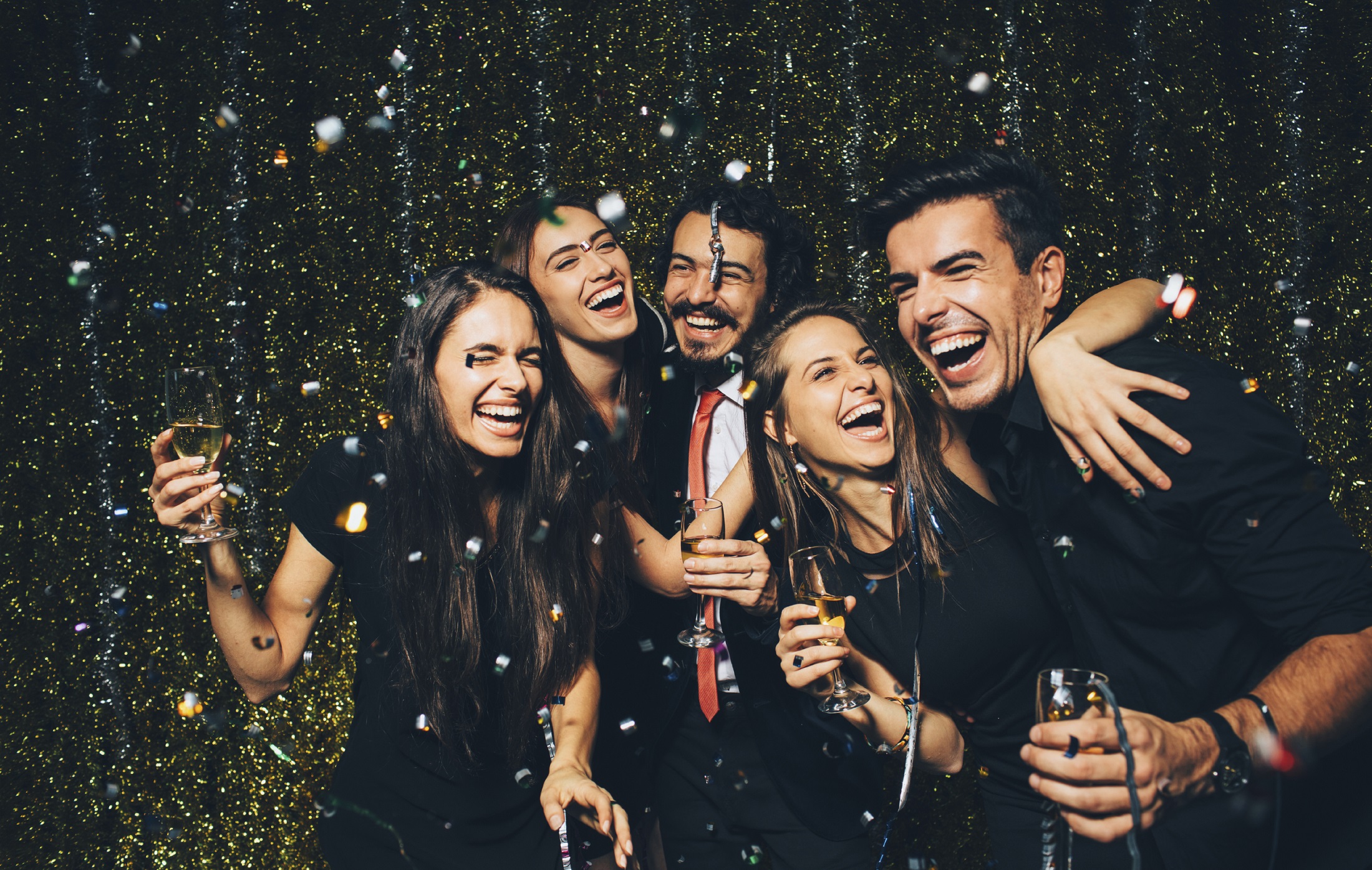 Along with the typical resolutions to eat less and work out more, many of us strive to make better financial choices in the New Year. Unfortunately, even the most well-meaning resolutions aren't always effective for increasing wealth.
"You have to think like a rich person to become one," said vice president of marketing for  Inc. Sujan Patel. Achieving this goal means putting the proper time and effort into managing financial resources, choosing ventures and projects carefully and rejecting any investment efforts that could be considered frivolous.
Before setting your financial goals for the coming year, take time to consider these 11 New Year's resolutions that the rich would never make.
Related: 7 Money Secrets the Rich Don't Want You to Know
1. Waste Money on a Gym Membership That Won't Be Used
According to Nielsen.com, staying fit and losing weight were the top two New Year's resolutions for 2015. However, a study by the Statistic Brain Research Institute revealed that only 8 percent of people were successful in achieving these goals. In light of this data, the wealthy would not likely consider a new gym membership to be a wise investment.
On the contrary, an article on Lost at E Minor suggests that individuals should resolve to spend their money on self-investment in the New Year. Investing time and money in yourself can mean taking a class, learning a new skills or even planning a trip. Not only do people who invest in themselves add exciting facets to their lives, but they might even find new and lucrative career options along the way.
2. Make Vague Resolutions
Vagueness tends to imply a lack of commitment, and can be a waste of time when applied to a New Year's resolution. The wealthy, in particular, understand that a vague business plan will rarely succeed in securing investor financing.
According to an article from Entrepreneurship.org, a good business plan provides a detailed objective and demonstrates a clarity of purpose. Not only should the plan define the venture for the entrepreneur, but it should also provide detailed information for members of the management team, venture capitalists, and any potential investors. On the other hand, business plans that seem vague or ill-researched are unlikely to garner support.
Be clear in your New Year's resolutions with regard to business ventures and give yourself a better chance at succeeding.
3. Invest Without Proper Research
The wealthy are typically wise when it comes to their financial investments, and most take time to research the best options for their hard-earned cash.
According to a poll prepared for the National Foundation for Credit Counseling, more than 40 percent of respondents felt that they deserved a grade C for their knowledge of personal finance. Echoing their claims is a TD Bank survey, which found that almost 60 percent of the 2,000 Americans surveyed had never taken a financial course or attended a seminar. Moreover, only 20 percent of retirees could answer basic questions about investing in retirement.
Make a New Year's resolution to research the best investments for you in 2016.
4. Invest in Junk Bonds
The pundits are advising against junk bonds, and the wealthy are taking note. The term "junk bonds" refers to high-yield investments issued by a company seeking capital to finance a takeover of another company. According to The Telegraph, the recent, record-low global interest rates encouraged junk bond investments because the greater risk of default provides a higher rate of interest. However, The Telegraph reports that there are signs to suggest the bull credit market is about to end.
Already, MarketWatch has reported on a high-yield debt fund, Third Avenue Focused Credit Fund, from which investors are unable to withdraw their money because of a drastic downturn in below-investment-grade and distressed debt.
A better investment might be U.S. corporate bonds. These tend to be robust when the Fed increases interest rates, something that is predicted to occur in the coming months.
5. Avoid Risky Investments
An investor with a high risk tolerance is willing to chance financial loss for better results. The fact is that risk and reward go hand in hand when it comes to investing, and the wealthy can typically invest aggressively in stocks, bonds or mutual funds because they can afford to lose more.
According to an article on the wealth management site, Financial Samurai, it's smart to set aside a portion of one's wealth — perhaps 35 percent — for risk taking. By budgeting a certain amount of money for investing in less-certain ventures, you can protect the bulk of your wealth and avoid stressing over short-term movements.
It's also a good idea to resolve to consult a financial advisor in 2016. A good advisor can determine your risk tolerance, or the amount you can afford to lose, and help you take steps to build your nest egg.
6. Start a Business Venture With a Friend Without Careful Consideration
The wealthy tend to listen to the advice of financial professionals rather than being swayed by their friends. After all, investment decisions should be based on business logic, not emotion. Just because your friend has a dream of opening a restaurant doesn't mean she has the skill and experience to make it big in the food industry, and investing in her venture could end up crippling your portfolio.
"Going into business with friends or family starts out with the best of intentions, but so often, in my experience, goes horribly wrong," said Bob Hampton, a CPA with Impart Financial, LLC. "Typically, one partner contributes skill or time, while the other partner provides capital. They agree to split the profits, and they start. At some point, one partner senses that their contribution is more than they are realizing from the business, and resentment sets in."
To maximize the likelihood of success, Hampton advises prospective business partners to discuss their time and resource commitments upfront and put any decisions they make in writing. If your expectations don't line up with those of your friend, consider whether the venture is actually in your best interest.
7. Achieve the Unachievable
Eliminating all carbohydrates in an effort to lose weight is a daunting task and one at which many people will fail. On the other hand, resolving to cut back on sugary foods is a more attainable aim. As a general rule, wealthy people avoid taking on unrealistic goals, dubbing it a waste of time better spent elsewhere.
"Bigger goals are usually more unrealistic. New Year's resolutions also consume time," said Leslie Tayne of Tayne Law Group. "In order to be healthy and commit to a strict healthy lifestyle, you need to make time for the gym, not eat out as much and choose food options that are better for you. All of these goals are difficult to stick with if you already have a busy schedule."
For best results, examine your time management skills and identify small changes that you can make. For example, you could cook in large quantities on the weekends and freeze the extras for healthy, ready-made meals during the week.
Related: 10 Ways the Wealthy De-Stress
8. Go It Alone
Wealthy people have a habit of setting themselves up for financial success by establishing a strong support network. Denise Baron is a real estate agent, PR entrepreneur and lifestyle and wellness educator who has worked with many of the rich and famous. "Many of my wealthy and famous clients had an assistant secretary housekeeper or wife, and a small percentage had a chauffeur and a butler," said Baron.

Jo Clarkson is the UK Operations Director of The Alternative Board, an organization that brings people together in a group setting to solve business issues. The board members at Clarkson's company have often helped one another stick to their resolutions with regard to health and exercise.
"Business owners are often the worst people at looking after themselves — there's always something to do that's more important than that trip to the gym, or one more event to attend," said Clarkson. "The thing about peer boards is that everyone's in the same boat. They're all running businesses, so the excuses don't hold. 'If I can do it, so can you,' becomes a very tough line to argue with. And by their nature, business owners are competitive beasts! So that combination of encouragement and 'supportive competition' can be very powerful!"
9. Ditch the Contingency Plan
Wealthy people rarely decide on a financial course of action without having a Plan B in mind. In fact, business and money decisions are constantly hedged and adjusted based on interest rates and other economic indicators. If you want to achieve financial success in 2016, resolving to "stay the course" regardless of outside factors is a big mistake.
Investors should always "plan for the 'what ifs.' Know ahead of time how you will deal with falling off the wagon," said Dr. Fran Walfish, a child, parenting and relationship psychotherapist. "For instance, if you cheat on your diet plan, how can you get back on track as quickly as possible? Most people feel one failure is a total loss and give up." Regardless of income level, it's important to adjust your goals based on the ups and downs of everyday life.
10. Settle for Mediocrity
Successful people are often highly competitive. They are also perfectionists with obsessive attention to detail, according to a recent Inc. piece. In fact, accepting a flaw, or being satisfied with mediocrity in some aspect of life, is difficult for the wealthy because winning is often regarded as the only option.
Although we can all strive to be better, expecting all-around outstanding performance in every aspect of our lives is unrealistic.While none of us should settle for mediocrity, resolving to be kind to yourself is a wise move for the New Year.
Said Walfish, "My main message to readers is to acknowledge, validate and accept yourself – flaws and all!"
11. Sack the Butler
The wealthy are wise enough never to sack the butler. Lucy Challenger represents Polo & Tweed, a company based in ritzy Mayfair, London. Her company provides butlers and domestic staff to celebrities and royals worldwide.
"Clients come to me time and time again to say that their butler of years of service is retiring, and they are in need of a new one," said Challenger. "Without a butler, their homes cease to run, and their lives become terribly unorganized! Butlers are the ultimate service staff and are reserved only for the rich and famous."
Regardless of your financial station, resolve to determine who helps your life run more smoothly, be it your spouse or your babysitter, and take steps to reward them for their help in the coming year.
The Washington Post reported in 2015 that, of the 40 to 50 percent of people who made New Year's resolutions, only 46 percent managed to succeed in those commitments for at least six months. By avoiding the types of resolutions the wealthy never set, and focusing instead on small, realizable goals, you can see sustainable life improvements in 2016.