The Money Mistakes Behind High-Profile Mistresses
Rich married men need to think twice about having extramarital affairs. We assume that having all that money must be nice, but with a little distance and perspective it's clear to see that for the hormonally overactive it can actually be dangerous.
Ethics and morals aside, a one-night stand can result in a pregnancy, which can result in child-support payments for the next 18 years. Affairs with, uh, longer staying power can lead to blackmail and hush-hush settlements, but if they go public in a big, splashy way they can lead to lost sponsorships and a severely damaged personal brand.
Go Banking Rates has taken a look at some recent high-profile and high-priced philanderings, and here's what we found.

Photo by Keith Allison
Tiger Woods
The Lesson: No amount of payoffs will help you keep your job
For those of you who've been living in a cave for the past few months, golf phenom Tiger Woods has been busier off the links than on.
No fewer than 11 women have been identified as former and or current flames of the very rich and very branded Woods, and it's not clear how many have received serious cash for their silence . Given the number of mistresses and the fact that several are cocktail waitresses, we're going to guess a lot.
Lucrative endorsements are disappearing too, including AT&T, Gatorade, Tag Heuer and others. At the end of the day, Woods could stand to lose millions from lost endorsements and a divorce settlement with his wife. According to one estimate, that could be as much as $514 million — out of an estimated net worth of $600 million.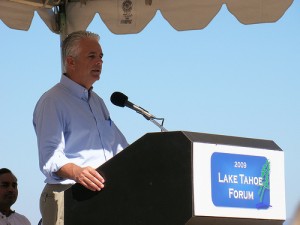 Photo by USFS Lake Tahoe Basin
Senator John Ensign of Nevada
The Lesson: Don't use your office for anything other than work
A family-values senator busted for having an affair? How shocking.
John Ensign of Nevada got tag-teamed – and not in the way he wanted, either – by a former mistress and her husband when they demanded $8.5 million to keep quiet. Seems the senator not only cheated, but may have broken laws forbidding abuse of office for personal reasons.
As an added twist, Senator Ensign's parents got into the act, giving $96,000 to their son's mistress and husband. That's on top of $25,000 paid to the mistress as severance (she was a former aide to Ensign). While that may not seem like a lot of money, especially when compared with what Tiger Woods is shelling out — Ensign may pay the ultimate price when he comes up for reelection in 2012.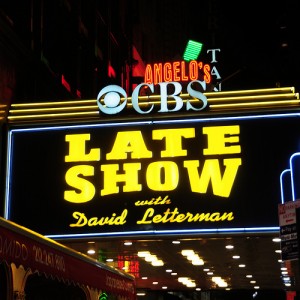 Photo by VSmithUK
David Letterman
The Lesson: Don't fall for extortion attempts and apologize
Late Show host Letterman's hormones lead him astray on multiple occasions, and the result was an ugly $2 million extortion attempt. The attempt failed (of course, there could have been some other, very quiet settlements on the side), but Letterman has still paid one heck of a price in shame and remorse. Oh, and of course there's that $300 million he could lose in the divorce.
Letterman won back a lot of fans with a heartfelt apology to his wife, on air. Unlike the media blackout that accompanied some of our other philanderers, Letterman was straightforward and honest.
The bottom line
While there's often educated guesstimates about how much money these high-profile public figures had to shell out because of their infidelities, there's really no way to quantify how much they paid in lost income.
If Woods' "settlements" had been used for investments, for example, he would have added millions to his portfolio, whether the money was put into stocks, bonds, mutual funds or real estate. For Senator Ensign and his parents, the money they dished out — approximately $125,000 — was probably much harder to part with given there non-pro-athlete circumstances.
At the end of the day, however, an extramarital affair is a risky proposition no matter how much money a person is worth.