Wimbledon Competitors Pay $30K a Year for a Chance at $3M Winnings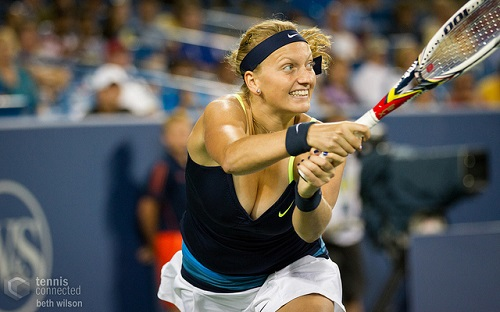 Wimbledon 2014 had its champions for the men's and women's finals. Yesterday, Novak Djokovic beat out Roger Federer to win the Wimbledon men's finals, and Petra Kvitova was the winner of the Wimbledon women's finals against Eugenie Bouchard.
Djokovic and Kvitova will both be adding the $3.01 million (£1.76 million) Wimbledon prize purseto their bank accounts, while runners-up Bouchard and Federer will each get $1.5 million (£880,000).
Wimbledon Winnings Just the Start of Earnings for Tennis Stars
The Wimbledon prize money can go pretty far for the athletes, especially when combined with earnings from endorsements and other tournaments. For instance, Forbes projects that Roger Federer will get $4.2 million in salary and winnings in 2014, but will earn more than 12 times that amount in endorsements, projected at $52 million this year. At 33, Federer has career winnings of $81 million.
And while Kvitova won Wimbledon and $3 million in winnings, Forbes predicts that Bouchard will actually earn much more in coming years. Bouchard, of Canada, has had a shorter career than her Wimbledon finals opponent, but some argue her visibility and marketability will make her more appealing for sponsorships.
Training for the Wimbledon Costs $30K a Year
When it comes to money, however, Wimbledon hopefuls can't always count on making much. The amount of time and money that must be invested in a tennis career to have even a chance of competing in Wimbledon is estimated by Time magazine to be around $30,000 a year, with some parents paying up to $100,000 a year for their youngster's tennis training.
Even if they aren't aiming for Wimbledon, parents hoping that the investment will pay off in athletic scholarships might be disappointed. Athletic scholarships are becoming rarer; for the year of 2011 to 2012, only 0.8 percent of undergrads earned any kind of athletic scholarship according to Time magazine.
"Recipients of athletic scholarships graduate with somewhat less debt than other students but not significantly so," said Mark Kantrowitz of Edvisors.com to Time magazine. 
Parents looking to invest in their children might be better off putting that $30,000 a year in a college savings account, where it can collect some interest, rather than gambling on their kids' chances of getting a sports scholarship to cover college costs.
Photo credit: mirsasha