12 of the Bestselling Board Games of All Time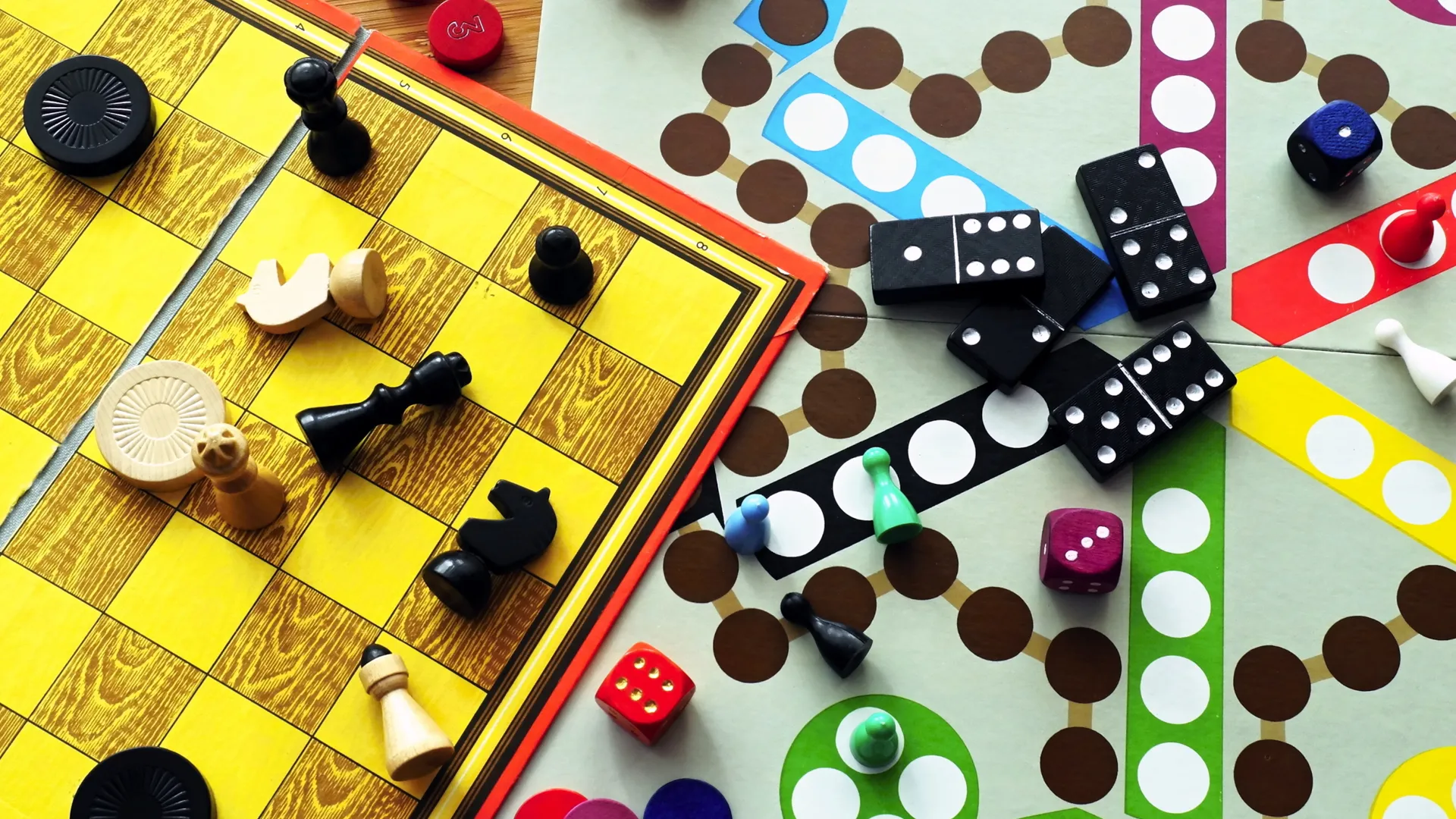 For generations before the digital age, board games were a godsend on rainy days and a staple of family game nights everywhere. Even today, the best board games still have a place — and they certainly have a place in the hearts and nostalgic memories of the multitudes who grew up on them. Which among them was the best depends on who you ask, but which of them were bestsellers is an easier question to nail down.
In order to identify the bestselling board games in history, GOBankingRates used company website data, news reports and other sources to rank the most popular board games by their estimated number of units sold. 
This list, therefore, only includes games whose popularity can be measured in sales. That basic data alone can be surprisingly hard to come by, even from big corporations like Hasbro and Milton Bradley. What's simply not possible to quantify are the countless sets of unbranded board games that have been bought and sold over the centuries and even the millennia, most notably backgammon, chess, go and checkers. If sales statistics for those games could be measured, they would almost certainly occupy spots No. 1-4 in some order or another.
Last updated: Feb. 8, 2021
Stratego
Units sold:

Over 20 million

Creator:

Jacques Johan Mogendorff

Introduced:

1961
Whether you play on an old-school Napoleanic board or opt instead for a modern sci-fi theme, the name of the game is always the same in Stratego — capture the flag. Just as the title implies, it's a strategy game — war strategy, to be precise — that pits red vs. blue in a battle to defend their own zones while attacking that of the other player.
The Game of Life
Units sold:

Over 30 million

Creators:

Bill Markham and Reuben Klamer

Introduced:

1960
A full century after Milton Bradley himself debuted the Checkered Game of Life in 1860, game designers dusted off the famous toymaker's creation and updated it for the modern age. The result was one of the most familiar and popular games in history, which was designed specifically for the centennial anniversary of Bradley's namesake company — the Game of Life.
Make Your Money Work Better for You
Catan
Units sold:

Over 32 million

Creator:

Klaus Teuber

Introduced:

1996
Catan, now in its 25th year, is a multiplayer game known for enormous tournaments that draw players from around the world to compete in the civilization-building strategy contest. After the pandemic subsides, players are hoping for a return to live events like the U.S. Catan Masters and the Catan World Championship.
Pictionary
Units sold:

Over 38 million

Creator:

Rob Angel

Introduced:

1985
You know the routine — one person draws, usually badly, while the rest of the team tries to guess what, exactly, the picture is supposed to represent. In 2019, nearly 35 years after Pictionary's debut, the classic drawing-and-guessing game became the basis for an artificial intelligence software program called Iconary.
Othello
Units sold:

Over 40 million

Creator:

Goro Hasegawa

Introduced:

1973
In Othello, players strategically place discs on a board divided into squares before trying to capture the disks of the other player by flipping them from black to white. It's similar to an ancient game with roots in Asia called Go, as well as to a game that was big in Britain in the 1890s called Reversi.
Operation
Units sold:

Over 45 million

Creator:

John Spinello

Introduced:

1965
All who have played Operation remember anxiously anticipating that jarring metal-on-metal buzz while removing a bone or organ from the poor sap whose body is the board. Despite at least $40 million in combined sales, Milton Bradley bought the rights to the game from its inventor for just $500, according to CNBC.
Make Your Money Work Better for You
Rummikub
Units sold:

Over 50 million

Creator:

Ephraim Hertzano

Introduced:

1950
Rummikub features a familiar kind of play common to card games, but instead of a deck of flat, thin rectangular pieces of wax-coated paper, Rummikub uses hard tiles. The game's inventor left Romania with his wife shortly after the government there outlawed cards and other games.
Candyland
Units sold:

Over 50 million

Creator:

Eleanor Abbott

Introduced:

1949
It's hard to imagine that a child has ever played Candyland without imagining it were a real place. In the 1940s, the game's creator came up with the idea for Gumdrop Land, Nana's Nuthouse, Lollipop Woods and the rest while devising a game meant to bring joy to polio-stricken children in hospitals.
Trivial Pursuit
Units sold:

Over 100 million

Creator:

Chris Haney

Introduced:

1981
The ultimate contest for people who think they know a thing or two, Trivial Pursuit doesn't so much test your knowledge as it does offer you an opportunity to show off your ability to recall obscure facts. The first game on this list to break into nine-figure sales, it's been translated into at least 17 languages and has been sold in more than two dozen countries.
Clue
Units sold:

About 150 million

Creator:

Anthony Pratt

Introduced:

1949
The board game that inspired a movie is played by famous characters like Colonel Mustard and Mrs. Peacock in rooms like the study and the library. Its creator devised it while trying to fight boredom during long hours locked down during air-raid warnings in the World War II munitions factory where he worked — it was originally called "Murder!"
Make Your Money Work Better for You
Scrabble
Units sold:

Over 150 million

Creator:

Alfred Mosher Butts

Introduced:

1948
The wordsmith's heaven that is Scrabble is the brainchild of a man named Alfred Mosher Butts, who came up with the idea only after a painstaking analysis of dice games, number games and "move" games like chess and checkers. He finally settled on a new kind of game — a word game that mimics crossword puzzles — which he came up with by studying the letter distribution on the front page of the New York Times.
Monopoly
Units sold:

Over 275 million

Creators:

Elizabeth Magie and Charles Darrow

Introduced:

1935
In the annals of board games, one towers high above all the rest — mighty Monopoly, a game based on ruthless capitalism that was devised by a left-wing activist. For generations, the story went that Depression-era dreamer Charles Darrow became a millionaire himself after inventing the most popular board game in history — which happened to be based on the relentless pursuit of wealth. The real origins of the game, however, start decades before Darrow when progressive activist Elizabeth Magie — whose story is just now being told — invented Monopoly's direct precursor, The Landlord's Game.
More From GOBankingRates