2020 in Review: The Year for Small Businesses Across the US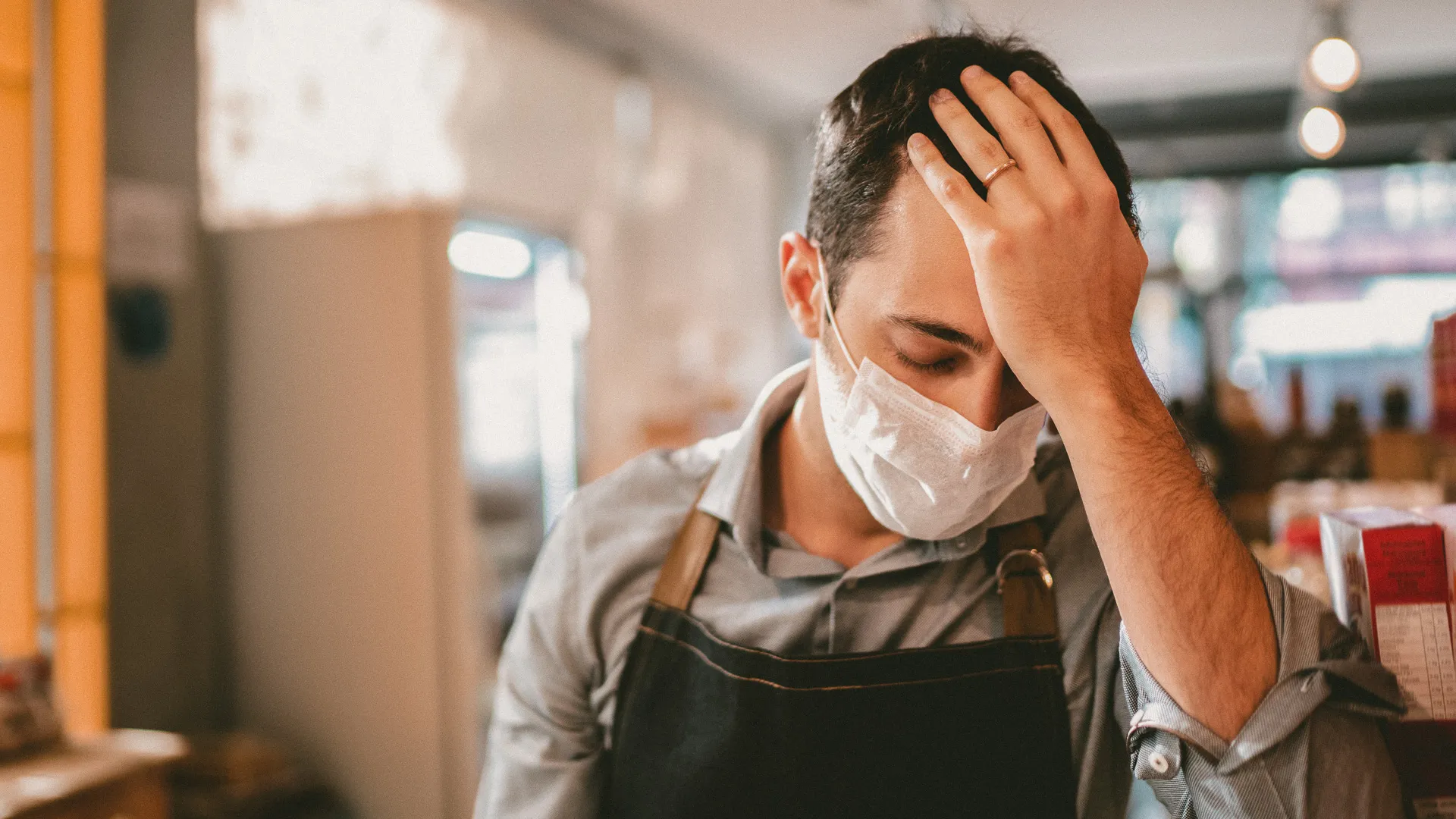 Small businesses in the U.S. have been blasted by the pandemic, with nearly 100,000 closing permanently since the pandemic struck, according to a Yelp analysis published in September. Between the mandatory lockdowns, social distancing restrictions and even upset over mask requirements from people who don't believe COVID-19 is a real threat, small businesses that rely on in-person traffic have been especially hard hit. The Yelp analysis found that the closure rate among businesses specializing in services such as landscaping and legal work was much lower than that among retail businesses that depend on in-store activity to drive sales.
In early April, the federal government approved the Payment Protection Program (PPP), a loan program ostensibly launched to help small businesses ride out the pandemic by enabling them to keep staff on the payroll. Had the $522 billion dollar fund been distributed to only small businesses as purported, small businesses might be faring better, but more than half of the money went to just 5% of the recipients, according to new data released following a Freedom of Information Act request and lawsuit. Those are just some of the challenges small businesses faced. Take a closer look at the state of small businesses after this rocky year.
Last updated: Dec. 10, 2020
Small Businesses Are in Big Trouble 
The final deadline to apply for PPP loans came and went in early August.  There has since been valid concern among economic experts that the worst is yet to come.
"This is a critical moment for small businesses," Karen G. Mills, a senior fellow at Harvard Business School, said in September. "If we lose too many, it will create a long drag on the ability of the economy to recover. I'm quite concerned that we haven't even seen the tip of the iceberg of business closures."
As of Nov. 25, the number of small businesses that are open decreased by 28.8% compared to January 2020, data from Opportunity Insights showed.
Make Your Money Work Better for You
Small Businesses Power the Economy 
It's important to recognize that losing small businesses isn't just sad news for the business and its supporters; it's terrifying news for the economy. Before the COVID-19 pandemic struck, small businesses powered nearly half of the country's private-sector jobs and made up for 44% of U.S. gross domestic product. Nearly 60 million Americans are employed by a small business, accounting for 47.3% of the nation's workforce. Without these vital entities thriving, it will be profoundly difficult for the nation to be restored even after the pandemic passes.
Entire Sectors Have Been All but Wiped Out
Not all businesses are created equal when it comes to the pandemic; as previously mentioned, certain sectors have been harder hit than others. In some cases, it doesn't even matter how big you are. Take the aviation industry. Job loss at major airlines has been ravenous — with more layoffs expected in 2021 as the pandemic rages on. J.Crew, which along with its sibling company Madewell had over 500 stores in over 100 countries, filed for bankruptcy in May, pushed over the edge by the pandemic. And then there are the big chain eateries like Dean & Deluca and Le Pain Quotidien, which were also driven to bankruptcy because of the pandemic.
Small Businesses Have More Risk Than Big Corporations 
You might be asking: If even large, publicly traded companies are feeling the heat of the pandemic, why should I be particularly concerned about the woes of small businesses? When even major players are hurting and in survival mode, what makes the suffering of small businesses special?
These are deep questions that require extensive analysis to sufficiently answer, but one reason to consider is this: Small businesses are inherently open to more risk than major corporations. It's not just the financial hurdles (though those are certainly profound), there is also more vulnerability when it comes to reputation. Megacorporations like Facebook and Comcast are despised by millions, but the public vitriol doesn't make much of a dent in their bottom line. For a small business though, reputation is king: A bad review on Yelp can be your undoing, and while Facebook can lose 2 million users and still be on top of the world, a mom and pop shop in New York can be completely wiped out when the subway system shuts down.
Make Your Money Work Better for You
It Could Be Awhile Before We Know How Many Small Businesses Shuttered 
If small businesses are dying by the thousands, why isn't this news being more diligently tracked? Why, when a small business shuts down, does it seem to come out of nowhere, whereas when a big company shutters, there are numerous warning signs? Part of the reason why small businesses seem to vanish without a trace is because they rarely end up in bankruptcy court.
Why don't they file for bankruptcy the way big companies do? Unless they tout large debts, filing for bankruptcy is generally too risky a move for small-business owners. For large companies, Chapter 11 bankruptcy buys them time (and protection) while they come up with a way to raise money, but for a small business, such temporary reprieve won't make a lasting difference. Additionally, bankruptcy shows up on one's credit record for as long as 10 years. Business owners who have filed for bankruptcy have a nearly 24 percentage point higher likelihood of being turned down for a loan in the future. For small businesses, it's often easier to quietly close one's doors forever than to put up a loud fight.
More Aid on the Way?
The overwhelming majority (83%) of small businesses support another round of stimulus relief, a CNBC survey found. Now, all eyes are on Congress to approve a new $908 billion relief package that could help small businesses via a number of tax credits as well as through direct support. The new proposal has allotted $288 billion in small-business aid. Most small-business owners would use these funds not to expand, but to keep their existing staff paid. According to the CNBC poll, only 23% of small businesses anticipate that their headcount will grow in the next 12 months, down from 32% a year ago.
More From GOBankingRates

BEFORE YOU GO
See Today's Best
Banking Offers