Here's How Much Amazon Has Invested in Acquiring Other Companies

8 min Read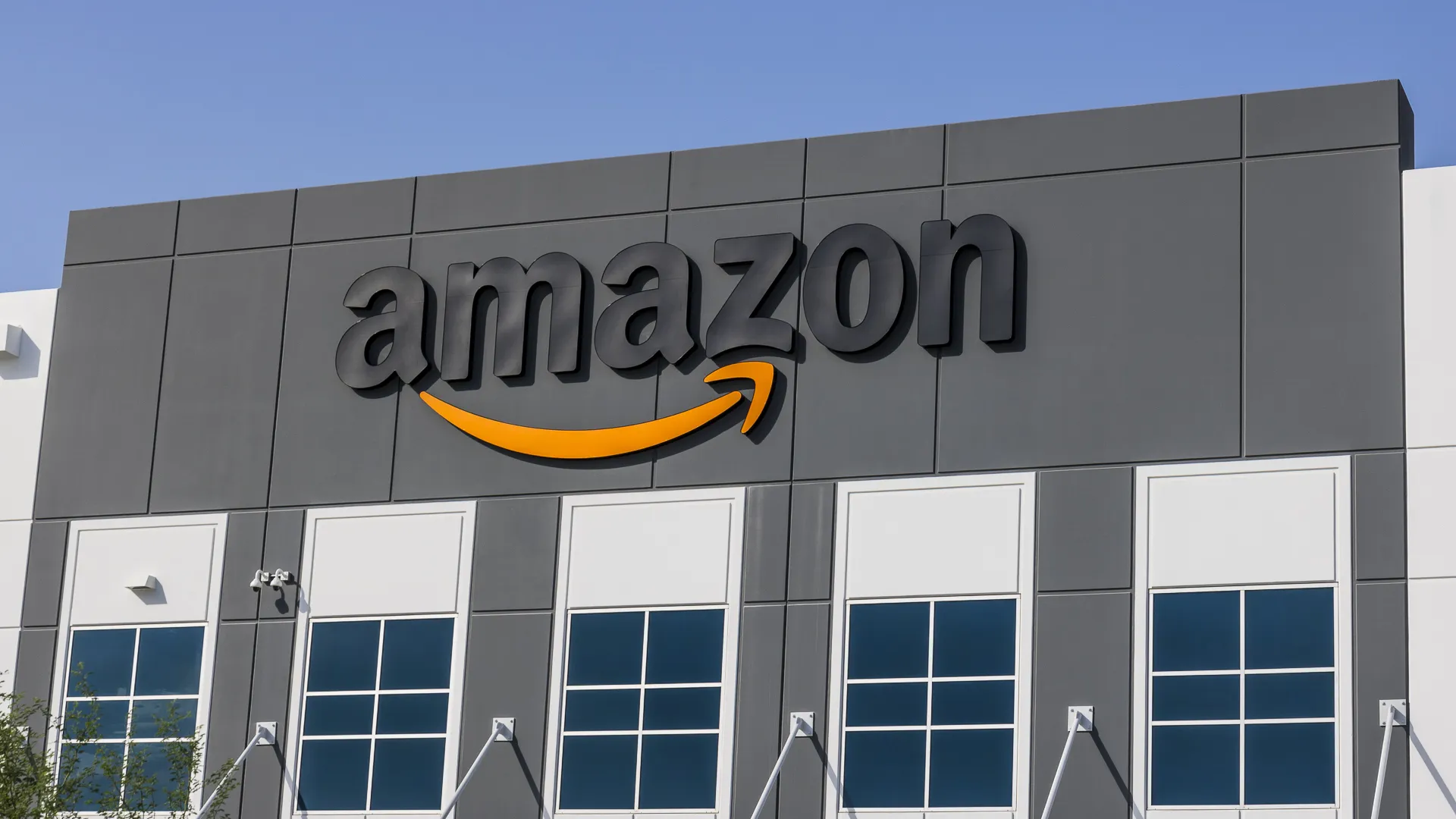 Amazon began its life in the mid-1990s as an online bookstore, but has since expanded its inventory and ambitions to encompass everything from robots to cloud computing services — in addition to all the items it sells to more than 300 million active monthly customers on Amazon.com. Today, it seems the company can deliver just about anything to your doorstep, dinner table or digital device thanks to internal growth and some big-budget acquisitions.
Here are Amazon's 15 biggest purchases to date — click through to see which acquisitions have helped Amazon get you to spend even more.
BuyVip
Acquisition: $96.5 million in 2010
This Spanish internet retailer offered overstock items from name brands including Dolce & Gabbana, Louis Vuitton or Levi's for deep discounts, acting an online broker between brands and buyers rather than purchasing the merchandise itself. Amazon shut down the site earlier this year, citing profitability concerns. Now, BuyVip redirects shoppers to Amazon.com.
Find out: Strange Business Practices From Amazon and These 9 Other Companies
Accept.com
Acquisition: $101.7 million in 1999
Accept.com developed technology to simplify online transactions for businesses and consumers before being acquired and absorbed by Amazon. Accept.com's founder Danny Shader is currently CEO of Handle Financial. Handle offers tech tools including the PayNearMe transaction network, which allows businesses and government agencies to accept cash payments in 27,000 stores including CVS Pharmacy, 7-Eleven and Family Dollar.
Woot
Acquisition: $110 million in 2010
Woot is a daily deals site that originally offered one product a day until its stock of that item sold out, or until it was replaced at midnight with the next offering. Today, the site offers multiple daily deals, other short-term sales and special site-wide events. Woot.com still operates a separate site — and a separate headquarters near Dallas — but offers the same featured deals as Woot! – Amazon.com.
Make Your Money Work Better for You
Goodreads
Acquisition: $150 million in 2013
When Amazon acquired this site stocked with user-written book reviews, some industry experts surmised Goodreads might start selling books straight from the site. Execs from both companies said the deal was more about beefing up Goodreads' offerings and enhancing the reading experience for Amazon Kindle users. Although Goodreads has been featured on the Kindle app since the deal, Amazon's most-recent update emphasizes the integration. Kindle users now have easy access to friends' profiles and recommendation lists from the sidebar, and a Goodreads-powered profile section also takes the place of the Kindle app account page. The Kindle app's new notification center also contains personalized pings from Goodreads account, including reading notes and highlights from your Goodreads friends.
Alexa Internet
Acquisition: $250 million in 1999
Before being bought out by Amazon, Alexa Internet developed a browsing tool that was also part navigation service. The tool provided users recommended sites based on their search and the search patterns of other Alexa users. The company was also working to create an archive of all the existing websites and pages when it was acquired.
At the time, it was unclear how Amazon might use Alexa's technology. What's more, Alexa Internet is not to be confused with the Amazon digital assistant of the same name. Although both monikers were inspired by the ancient Library of Alexandria, company officials say the two aren't otherwise connected, according to The Outline.
AWS Elemental (Elemental Technologies)
Acquisition: $296 million in 2015
Earlier this year, Portland-based Elemental Technologies changed its name to reflect the 2015 deal. At the time of the transaction, Amazon indicated it would bundle Elemental Technology's video encoding technology with Amazon Web Services' cloud computing offerings. Building off Elemental's technology, Amazon recently introduced a new suite of five video processing tools to help build, service and make money from video streams.
Audible
Acquisition: $300 million in 2008
Amazon's acquisition of Audible was an early — and big — bet on the digital content market, and it seems to have paid off. In 2015, listeners around the world downloaded 1.6 billion hours of audio from Audible outlets, and Audible members downloaded an average of more than 17 books over the course of the year. Audible subscriptions are $14.95 per month. Amazon Prime members also get access to some Audible content as part of their Prime membership. One warning: Audible is a notoriously difficult subscription to cancel.
Make Your Money Work Better for You
LOVEFiLM International
Acquisition: $312 million in 2011
This company ran a DVD subscription service in the U.K. and Germany that was similar to the original model operated by Netflix. Amazon announced earlier this year it would stop delivering discs by mail. As an alternative, it offered existing subscribers discounts on its Fire TV Stick streaming tool and encouraged them to enroll in Amazon Prime Video.
Annapurna Labs
Acquisition: $370 million in 2015
Amazon acquired this Israeli chip maker to bolster its cloud computing unit, Amazon Web Services. Although not much was known about Annapurna's technology, industry watchers believed it would help AWS cut costs and run faster.
Amazon Web Services offers corporate customers more than 40 cloud computing services including storage, database tools and more. It is Amazon's fastest-growing core business, expanding by 42 percent year-over-year according to the company's most recent quarterly report and accounting for 11 percent of its total revenue.
Quidsi
Acquisition: $545 million in 2010
Before being acquired by Amazon, Quidsi operated competing e-commerce sites including Diapers.com and Soap.com. Earlier this year, Amazon announced it was shutting down Quidsi because it was unprofitable.
After putting in some time at Amazon, Quidsi co-founder Marc Lore left to found another competing company, Jet.com, which Walmart acquired for $3.3 billion in 2016. Lore currently serves as president and CEO of Walmart U.S. e-commerce.
Souq.com
Acquisition: $580 million in 2017
Souq is the word for a marketplace in northern Africa and the Middle East, and Souq.com takes that concept online, featuring more than 8.4 million products and logging more than 45 million visits per month. Its acquisition of Souq.com gives Amazon a formidable foothold in the Middle Eastern market. And the two companies recently expanded their integration with the introduction of the Amazon Global Store, which allows Souq.com users to purchase more than 1 million products from Amazon's online inventory.
Make Your Money Work Better for You
Kiva Systems
Acquisition: $775 million in 2012
Kiva Systems developed robots that moved shelves and boxes full of products for retail clients including Gap, Staples, Crate & Barrel and Zappos. Before its buyout of Kiva, Amazon relied on more human muscle to move merchandise, but viewed the acquisition as a way to add automation in is growing network of fulfillment centers.
Amazon eventually made Kiva part of Amazon Robotics and stopped selling Kiva robots to third parties. Meanwhile, warehouse operators and others in the logistics industry have gotten into the robot-building business to fill the void left by Kiva.
Twitch Interactive
Acquisition: $970 million in 2014
Twitch is a social video service that enables the people streaming video content to interact with their audience and vice versa, drawing 15 million active users daily. Most of its programming revolves around video game culture, but Twitch now airs content including marathons of cult favorite programming like "The Joy of Painting." Twitch subscribers can add their own commentary or create a video of themselves following painter Bob Ross' lead, and rebroadcast their interactively enhanced "Joy of Painting" episodes on their own Twitch channels.
Industry experts see this acquisition as part of Amazon's efforts to become more than just a marketplace. As such, the e-retailer offers a free Twitch Prime membership to its Amazon Prime members.
Zappos
Acquisition: $1.2 billion in 2009
Amazon takes a hands-off approach with this subsidiary, which made its name as an online shoe store and leader in customer service. Today, Zappos — which is still headed by iconic CEO Tony Hsieh — operates 10 separate companies under the Zappos umbrella and sells everything from work boots to wedding wear. Shopping through Zappos is a great way to save money on shoes.
Whole Foods Market
Acquisition: $13.7 billion in 2017
Amazon's high-profile purchase of the grocery chain is its largest acquisition to date — by a large margin. Buying Whole Foods gives Amazon a bigger foothold in food retail and in bricks-and-mortar stores. Amazon rolled out some highly publicized price reductions when it completed the acquisition in August, and again in November, ahead of the holiday shopping season, in an effort to boost customer traffic and same-store sales. But at least one analyst is already seeing prices creep up since Amazon sealed the deal this summer.
All told, Amazon has spent $19.5 billion acquiring these companies — its 15 largest purchases so far.
Up Next: Amazon Wants to Touch Everything You Want to Buy — Here's How Close They Are
Photos are for illustrative purposes only. As a result, some of the photos might not reflect the companies listed in this article.
About the Author