Angry Birds, Clash of Clans and More Free-to-Play Games That Are Making Millions

9 min Read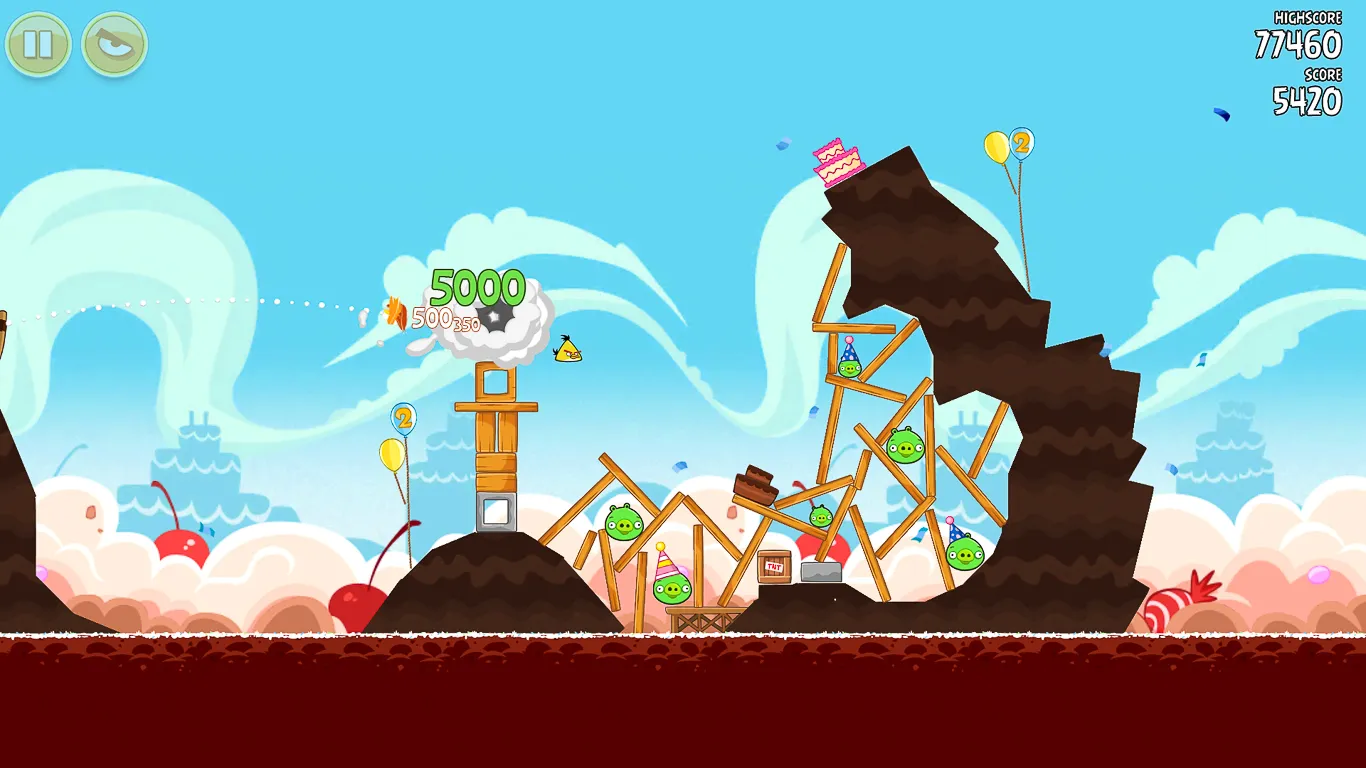 In 2016, the global video gaming market was worth an estimated $99.6 billion. To put that amount into perspective, compare it to worldwide box office revenues, which hit just $38.3 billion in the same year.
Just as video games have evolved from "Pong" to massive, open-world adventures like "The Legend of Zelda: Breath of the Wild," so too have their methods for making money. In fact, the advent of free-to-play (F2P) games has proven especially lucrative.
Here's a look at ultra-popular video games that are free to download but somehow making millions of dollars.
Make Your Money Work Better for You
Angry Birds
This modern smartphone classic is the No. 1 paid iPhone app in more than 60 countries, according to publisher Rovio. Though the game is free to download, you can purchase power-ups to help your birds blast through makeshift buildings built by pigs.
In the first quarter of 2016 alone, Rovio earned 76.4 million euros in revenue, or about $80.4 million. And, to make no mention of the millions in merchandising opportunities, that was before the blockbuster "Angry Birds Movie" pulled down $349.8 million at the global box office.
Blade & Soul
Though Korean players have enjoyed NCsoft's fantasy, martial arts MMORPG for years, "Blade & Soul" didn't hit the West until January 2016. In that month alone, the company generated $17 million in new revenue. If you're wondering where that money came from, look no further than the in-app store for the PC and mobile games where players can buy digital bundles of goodies, like in-game currency and costumes for up to $124.99 per pack.
Candy Crush Saga
You might know it as the game that your aunt is always inviting you to play on Facebook, but the gaming industry knows it as a sacred cash cow among free mobile games. In theory, "Candy Crush" is free to play, but if you burn through your lives, you can either wait for them to replenish or pay a nominal fee to keep playing. Apparently, plenty of folks do the latter.
King, the publisher behind the insanely popular match-three puzzler, reported an adjusted revenue of $569.8 million in the first quarter of 2015 — almost 40 percent of that money came from the "Candy Crush" series.
But can the game sustain its sweet popularity, and even sweeter profit? Nowadays, "Candy Crush Saga" generates about $1.46 million in daily revenue, based on the latest figures ending March 7, 2017. So, that would be a resounding "Yes."
Make Your Money Work Better for You
Clash of Clans
The free-to-play online game "Clash of Clans" revolves around gems, which players can buy with real money and use to fortify their in-game battalions. In the real world, Finnish publisher Supercell is absolutely rolling in gems.
In 2016, the company made a $964 million profit from "Clash of Clans" and two other mobile games, "Boom Beach" and "Hay Day." More than 100 million daily active users make the cartoonish strategy game one of the most successful apps in the world.
But if you're ready to cut spending, try downloading one of these money-saving apps instead.
CrossFire
"CrossFire" is a first-person shooter for PC made by a Chinese company called TenCent. You might say the company name is a little misleading, though — "CrossFire" generated $1.1 billion in 2015. That's a whole lot of dimes.
The gameplay in "CrossFire" should be familiar to anyone who has ever played "Counter-Strike," "GoldenEye 007" or "Halo," and it doesn't take a monster PC to run. The catch is that it thrives on microtransactions. Want to get a leg up? Just buy better armor or guns to win.
Dota 2
You know a game is popular when its acronym has become its official title. One of the poster children for professional competitive gaming, the Valve Corporation's standalone sequel to "Defense of the Ancients" has a reputation for doing the whole free-to-play thing right.
Rather than let players pay to win its online arena battles, "Dota 2" only charges players for purely cosmetic items. The strategy seems to work, too, making Valve $238 million in 2015 revenue.
DoubleDown Casino & Slots
Some F2P games and apps are a gamble — you might spend real-life dollars on virtual currency just for a shot at winning an online battle. "DoubleDown Casino & Slots," however, is online gambling at its core — which is no joke.
In 2016, 20,000 new users a day were willing to roll the dice, netting the publishers at International Game Technology $317 million in revenue that year. But believe it or not, that amount was actually a 7 percent drop from the previous year.
Make Your Money Work Better for You
Dragon Ball Z Dokkan Battle
On iOS and Android, "Dragon Ball Z Dokkan Battle" epitomizes the Japanese gacha game, a subgenre of the F2P world in which players chiefly pay money for collectibles in games of chance. In the U.S., they're spending about $27,043 a day.
But that's just a small slice of the profitability picture. Publisher Bandai Namco cited "Dragon Ball Z Dokkan Battle" as the key driver of its $2.82 billion sales in the six months leading up to September 2016. Basically, they've gacha hands on that wallet.
Dungeon Fighter Online
Another Korean import, this one from Neople, "Dungeon Fighter Online" for PC is exactly what it sounds like: A game in which you fight through dungeons in 2D beat 'em-up style.
But as you're fighting through those free-to-play dungeons online, you can buy packs of perks for $1 to upwards of $30 a pop, netting you rewards like additional experience points or new avatars. With these microtransactions in their coffers, Neople fought to third place on the highest-grossing digital PC games of 2015, earning $1.05 billion.
EVE Online
"EVE Online" is massive. The online, space-based multiplayer universe offers PC gamers a fully developed economy, starship battles, virtual professions and more than 7,900 star systems to explore — all at no upfront cost.
Despite its 2003 launch date, when "EVE Online" moved to a F2P model, its daily active user count doubled, and revenues rose from $65.7 million in 2015 to $86.1 million in 2016. Part of that revenue comes from PLEX, an in-game item you can buy with real money that nets you 30 days of game time.
Fire Emblem Heroes
The third of Nintendo's F2P mobile titles, "Fire Emblem Heroes," is the company's gacha entry in the long-running, fantasy-strategy series. And it's made a fantastic first impression.
Speaking to "Time" in February, Nintendo president Tatsumi Kimishima said "Fire Emblem Heroes" made $5 million in revenue in the five days after its release. One month after its release, the game was generating an estimated $28,575 in daily revenue.
Make Your Money Work Better for You
Game of War: Fire Age
You've probably seen Kate Upton's face advertising the casual mobile hit "Game of War: Fire Age." To say those ads are working is like saying fire is hot.
On average, "Game of War: Fire Age" players spend more money per year than any other F2P gamers, dropping about $550 annually on in-game crates of gold to strengthen digital armies. For the publishers at Machine Zone, that adds up to about $569,123 each day.
Hearthstone
In 2016, the digital card game market was valued at $1.2 billion, and Activision Blizzard's mobile "World of Warcraft" spinoff was the most powerful — and profitable — card in the deck.
Charging its 50 million players up to $69.99 for packs of virtual cards, "Hearthstone" is just one of the reasons Activision Blizzard reported $797 million in digital sales in the first quarter of 2016, an all-time high for the company.
League of Legends
Like "Dota 2," "League of Legends" offers online multiplayer battle arenas where players duke it out using champions. Although players can earn in-game points to unlock champions to play, you can also pay real money to unlock them, plus cosmetic items like skins.
The result is the most profitable MOBA in the world, raking in $150 million per month, or $1.8 billion annually in 2016. That makes this game one guilty pleasure that's costing you a lot of money.
MapleStory
Compared to lots of games on this list, Nexon's "MapleStory" looks downright modest. This 2D side-scrolling online RPG from South Korea has been running on even the simplest of PCs since the early 2000s, enticing gamers to play for free while spending a few bucks on armor, cosmetics and in-game pets here and there. It might not be flashy, but it was enough to make Nexon $253 million in 2015, just barely edging out "Dota 2" in the highest-grossing PC games by revenue that year.
Make Your Money Work Better for You
Marvel Contest of Champions
Marvel just seems to print money these days, and its freemium mobile game, "Marvel Contest of Champions" is no exception. Launched in 2014, it was generating more than $25 million each month by late 2016.
Players buy in-game crystals to buy more playtime, new heroes and character upgrades. The game is such a success that developer Kabam received an unsolicited bid for its Vancouver mobile games studio last year. The amount on offer? $800 million.
Related: 9 Richest Superheroes and Villains
Mobile Strike
"Mobile Strike" falls into the "Game of War" school of advertising, relying on Arnold Schwarzenegger to mean-mug banners all over the internet. And like its F2P mobile strategy brethren, the campaign is effective.
One of the few mobile games advertised on TV, "Mobile Strike" — from the aptly named publishers at Epic War, LLC — makes a daily revenue of about $1.3 million, as of 2016.
Pokemon Go
Like many of the most successful F2P mobile games, you can play "Pokemon Go" without spending a dime — but most people are willing to pay up for in-game perks in this GPS-based, augmented reality app.
Although you can visit Pokestops in-game to grab pokeballs and other supplies, you can buy coins to pick up items that let you hatch more Pokemon or double up on experience. Those in-game purchases are part of the reason this game saw a daily average revenue of $1.6 million in 2016.
Star Wars: Galaxy of Heroes
It's hard not to make money off the Star Wars franchise. Boosted by a release alongside the blockbuster "The Force Awakens," EA's turn-based "Star Wars: Galaxy of Heroes" was downloaded more than 30 million times in about 11 months.
Speaking to VentureBeat in 2016, EA executive producer John Salera compared the game's character-based microtransactions to "that feeling that you're collecting figures and should go back for more." Those 30 million gamers did just that, netting the game over $100 million in revenue in less than a single year.
Make Your Money Work Better for You
World of Tanks
It's no "World of Warcraft," but "World of Tanks" still managed to crack 2016's list of the top 10 highest-grossing MMOs.
At $148 million worth of earnings in the first half of the year, "World of Tanks" was among the most profitable F2P MMOs. The publishers at Wargaming.net call "World of Tanks" a "free-to-win" game, but nonetheless, players can spend money on $47 digital tanks or $100 chests full of digital gold.
About the Author