The Most Anticipated IPOs of 2018
These big name companies could go public in 2018.
Denys Prykhodov / Shutterstock.com
While most large, well-known companies already trade on a stock exchange, a number of popular companies still remain private. Investors are eager for IPO news from these companies so they can begin trading their shares. The enthusiasm behind these companies has propelled many of them to valuations above $10 billion. However, some recent IPOs, such as Snap Inc. in March 2017, have not always lived up to the hype, falling below their initial offering prices.
Here's a list of companies carrying the buzz of forthcoming IPOs in 2018, many of which are already household names. It could be only a matter of time before one of these companies becomes the next Apple or Amazon.
1/10
ArthurStock / Shutterstock.com
Airbnb
Current Valuation: $31 billion
Likelihood of going public: High
Airbnb CEO Brian Chesky told Fortune magazine his company will "be ready" for an IPO in 2018. The online marketplace for short-term home and apartment rentals now boasts more than 3 million worldwide listings across 97 percent of the world's countries. It turned profitable in late 2016 and expects to remain so throughout 2017. After raising more than $4 billion from investors, including a Series F financing round of $447.8 million in March 2017, the company boasts a valuation of $31 billion.
Plan a Getaway: 30 Magical Hotels and Airbnbs for Under $200 a Night
2/10
Jakub Mosur/Bloom Energy / Flickr.com
Bloom Energy
Current Valuation: $2.9 billion
Likelihood of going public: Low
While not as well-known as Airbnb, Bloom Energy is an innovative, next-generation company with a private valuation of nearly $3 billion. Bloom Energy produces fuel cell technology out of multiple fuel sources, including both natural gas and a common, sand-like powder. Customers include Apple, Google, Home Depot and a slew of other companies with soaring stocks. Powerful investors such as Kleiner Perkins Caufield & Byers and Goldman Sachs have helped the company raise more than $1 billion. However, unlike many so-called "unicorns" that have grown rapidly in value, Bloom Energy has been around since 2001, and has been rumored to be in the IPO market before, to no avail.
3/10
Allmy / Shutterstock.com
Dropbox
Current Valuation: $10 billion
Likelihood of going public: High
Dropbox, the ubiquitous, cloud-based file-sharing service, sports a growing valuation based on its immense base of 500 million registered users worldwide, including 200,000 business customers. The company brings in more than $1 billion of revenue annually and has a total funding of $607 million. Recently, a coalition of six banks, led by JP Morgan Chase, granted a $600 million credit line to Dropbox. While competition remains a problem for Dropbox, the company is pointing toward a 2018 IPO that will likely be one of the biggest of the next 12 months.
4/10
Cory Doctorow / Flickr.com
Palantir
Current Valuation: $20 billion
Likelihood of going public: Moderate
Palantir might not be a well-known name to the average American, but it's the company behind some of the biggest news stories of all time. Palantir is an information technology company that performs link analysis, primarily as a means to locate criminals. Palantir's software has helped law enforcement and national security agencies — including the FBI, CIA and NSA — catch noted bad buys Bernie Madoff and Osama bin Laden, among others. While the secrecy of the company's primary business might lend itself to remaining private, CEO Alex Karp told The Wall Street Journal that the company "is positioned so [it] could go public."
5/10
I AM NIKOM / Shutterstock.com
Pinterest
Current Valuation: $12.3 billion
Likelihood of going public: Moderate
Pinterest has only been around since 2010, but it has been a money-generating machine. The image-sharing site boasts more than 30 billion unique pinned images, with that number doubling every nine months, which might not come as a surprise given how many Americans prioritize social media over other aspects of their lives. Revenue growth has been impressive as well, hitting $300 million in 2016, nearly triple the prior year's figure. That number could rise as high as $600 million in 2017. Investors have funded the company to the tune of more than $1.3 billion.
Even with all the excitement the company generates, however, its path to an IPO might not reach fruition until at least late 2018. In early 2017, a company spokesperson said Pinterest had no "current plans for an IPO." Still, the hiring of its first CFO — and the presence of Facebook's former monetization director — indicates the company is putting the pieces into place.
6/10
BestStockFoto / Shutterstock.com
Lyft
Current Valuation: $11 billion
Likelihood of going public: Moderate
Lyft, the ride-hailing competitor of industry giant Uber, has embarked on its own spurt of explosive growth, propelling it to its most recent valuation of $11 billion. In October, the company raised $1 billion led by the venture investment arm of Google's parent company, Alphabet. That transaction boosted Lyft's valuation from $6.9 billion to $10 billion, from which it has continued to rise. Even with its dramatic growth, ride-sharing networks still account for less than 0.5 percent of all miles traveled in the U.S., according to John Zimmer, president of Lyft. That leaves a lot of runway for future growth.
Looking for a Side Hustle? 11 Things You Must Know Before Driving for Uber or Lyft
7/10
Denys Prykhodov / Shutterstock.com
Spotify
Current Valuation: $13 billion
Likelihood of going public: High
Spotify is one of the most popular companies in the crowded streaming-music field. The company has been able to consistently raise money, pulling in $100 million and $250 million financing rounds in 2012 and 2013, respectively, followed by a $526 million round in 2016. The company also issued $1 billion in convertible debt in 2016. There are rumors on Wall Street that Spotify will go public in the near future via a direct listing, as opposed to the traditional IPO route. With a direct listing, the company will simply list its shares directly on an exchange rather than paying investment bankers to underwrite the offering.
8/10
chrisdorney / Shutterstock.com
BuzzFeed
Current Valuation: $1.7 billion
Likelihood of going public: Moderate
BuzzFeed is a hip, digital media company that mixes news and viral content catering to the 18- to 34-year-old age group that dominates its readership. The company is profitable and boasts a $1.7 billion valuation, on the heels of a $200 million Series G financing round that concluded in November 2016. According to a report from Axios, the company is making preparations for an upcoming IPO in 2018. Recent news might dampen that enthusiasm, however. The Wall Street Journal reported that BuzzFeed is expected to miss its 2017 revenue targets by 15-20 percent.
9/10
Mr.Whiskey / Shutterstock.com
Uber
Current Valuation: $68 billion
Likelihood of going public: Moderately low
Uber is the current king of privately run companies, boasting an incredible valuation of $68 billion. The ride-sharing company is not without controversy, however. Allegations of misconduct and mismanagement led to the ouster of its CEO, and the company's luster as a future Wall Street darling took a bit of a hit.
Still, investors have backed Uber to the tune of $15 billion, and the company reported that Uber users spent $6.9 billion on rides in the fourth quarter of 2016 alone. With a valuation higher than General Motors, Ford, or Tesla, investors are eager to see the company go public, but there have been no indications it is rushing to launch an IPO.
Which Ride-Hailing Service Stock Should You Buy? Uber vs. Lyft
10/10
Lauren Kallen / WeWork
WeWork
Current Valuation: $20.2 billion
Likelihood of going public: Moderately High
WeWork is going public — we just don't know when. The co-working company's CEO, Adam Neumann, told the Brainstorm Tech Conference in mid-2017 that WeWork is "100 percent" committed to monetizing for investors and employees, which is management-speak for "going public." With 120,000 members generating an average of $650 per month in revenue, the company pulls in about $1 billion annually and seems primed to turn those assets into a high IPO valuation.
Up Next: 10 Startups to Watch in 2018
Editorial Note: This content is not provided or commissioned by the bank advertiser. Opinions expressed here are author's alone, not those of the bank advertiser, and have not been reviewed, approved or otherwise endorsed by the bank advertiser. This site may be compensated through the bank advertiser Affiliate Program.
About the Author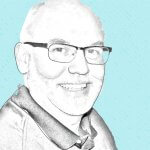 After earning a B.A. in English with a Specialization in Business from UCLA, John Csiszar worked in the financial services industry as a registered representative for 18 years. Along the way, Csiszar earned both Certified Financial Planner and Registered Investment Adviser designations, in addition to being licensed as a life agent, while working for both a major Wall Street wirehouse and for his own investment advisory firm. During his time as an advisor, Csiszar managed over $100 million in client assets while providing individualized investment plans for hundreds of clients.