Bed Bath & Beyond Set To Scale Back on Its Famous Coupons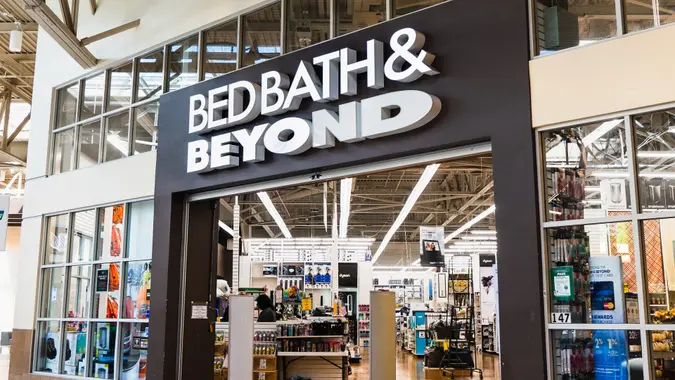 Sundry Photography / Shutterstock.com
For Bed Bath & Beyond shoppers, coupons have become so commonplace they've nearly lost their meaning, but that's going to be changing soon. In a bid to boost profitability and enhance its competitive edge, the home goods giant is dialing down the discounts. 
"Today, we have an overreliance on the coupon," Joe Hartsig, chief merchandising officer of Bed Bath & Beyond, told investors on Wednesday. The company conducted research on purchasing behavior and found that out of 405 million shoppers' baskets and 285,000 items, 40% of its promotions were "ineffective." Bed Bath & Beyond has also found that new customers tend to be six years younger than existing customers and are 20% less likely to use a coupon. This insight also factors into the company's decision to scale back coupons. 
But it's not just a waste of direct mail paper that Bed Bath & Beyond is worried about; it's losing hold of its bottom line, financially. Note that this isn't the first time the company has indicated that its extreme coupon program is problematic. The Washington Post reported in April 2019 that the New Jersey-based retailer was pulling back on its mega coupons and suggested that the once hugely successful coupon program had run its course when it came to its goal: attracting new customers. 
Make Your Money Work Better for You
Bed Bath & Beyond has had a tough run in 2020, seeing 63 namesake stores shutter by the end of the year. Phasing out — or reducing — hefty coupons is part of a broader turnaround plan, helmed by Target merchandising veteran Mark Tritton. The company is looking to make $1 billion to $1.5 billion in capital investments over the next three years. The money will go in part toward remodeling stores and upgrading its e-commerce operations. 
If you're still a coupon lover, be aware of the items you shouldn't buy without one.
More From GOBankingRates
Make Your Money Work Better for You