These Are the Best Inventions to Come From Every State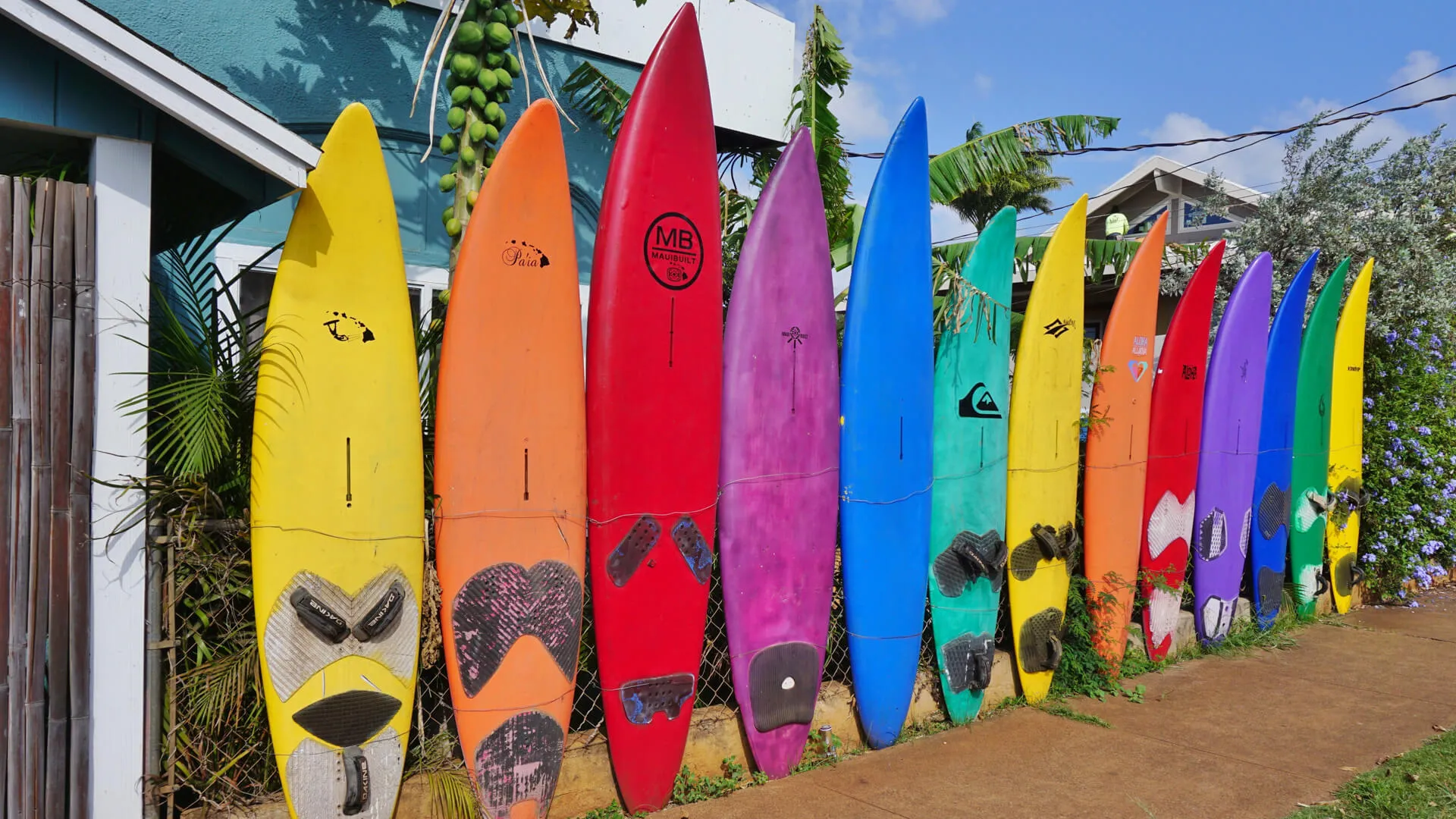 You've got your state flower and your state bird, but what if all your state paraphernalia was also emblazoned with a blender? In a world where we value inventions as much as flowers, that would be the case for Wisconsinites — that's because Stephen J. Poplawski invented the blender in Racine in 1922.
Every state in the union has at least one unique claim to fame when it comes to innovation. From rocket ships to ice cream cones, your home turf's great inventions may just surprise you.
You will be surprised to learn what products your state has birthed, and see how much money an iconic invention can earn their creators.
Last updated: October 9, 2020
Alabama: Saturn V Rockets
There's a reason Huntsville is known as "The Rocket City." That's because Saturn V rockets — responsible for sending humanity to the moon in 1969, as well as all 13 Apollo missions carried out between 1967 and 1973 — were largely conceived and constructed at the Alabama town's Marshall Space Flight Center.
Alaska: The Kayak
The kayak traces its history back 5,000 years to Eskimos who made them from bones and skin to harpoon seals and walruses at sea. Nowadays, ReportLinker projects a 3.5 percent compound annual growth rate for the booming international market of kayaking and canoeing equipment between 2017 and 2021.
Travel to Alaska and kayak in the gorgeous waters of Glacier Bay National Park — it's the best free tourist attraction in the entire state.
Arizona: The TASER
The TASER (Tom A. Swift's Electric Rifle) comes straight out of Scottsdale, when Steve Tuttle and four partners developed the concept around 1993. Inspired by a tragic road rage incident, the TASER was used in 107 different countries by 2015.
Make Your Money Work Better for You
Arkansas: Fried Pickles
While debate rages over who invented cheese dip (seriously, it does), no one denies that Bernell "Fatman" Austin of the Duchess Drive-In in Atkins invented the fried pickle in the summer of 1963. At the time, the price was 15 cents for 15 slices, or $1.21 in today's cash.
California: Blue Jeans
Denim blue jeans were born when Bavarian immigrant Levi Strauss, who owned a dry goods store in San Francisco at the time, teamed with Reno tailor Jacob Davis in 1873. Fast forward about 143 years, and the global denim industry sees about $56 billion in annual sales.
Colorado: OtterBox
Bringing the list into the modern age, Colorado native Curt Richardson may just have saved your phone a time or three. The one-time garage tinkerer's OtterBox business was officially founded in 1998, and the Fort Collins company plans to contribute even more to Colorado's economy with its 2017 expansion into rugged tumblers and coolers. Thanks to the iPhone, cell phones are expensive pieces of art designed to be beautiful as well as functional. Make sure you protect yours with a case.
Connecticut: The Can Opener
Connecticut actually has a few important inventions in its history, including the portable typewriter, the Colt .45 revolver and the Frisbee. But Waterbury native Ezra J. Warner's 1858 invention of the can opener, which he sold to the U.S. Army during the Civil War has to take the cake: If it weren't for Warner, you'd still be opening cans the old-fashioned way: With a hammer and chisel.
Delaware: Gore-Tex
Gore-Tex has been officially waterproofing outdoor enthusiasts since 1976, but its story began when Wilbert and Genevieve Gore founded W.L. Gore and Associates in their Newark basement in 1959. Since then, the product has even been used on NASA space suits, and Gore posts annual sales figures exceeding $3 billion.
Florida: Air Conditioning
According to MarketsandMarkets, the air conditioning industry will be worth $24.28 billion by 2020, and if you own an AC company or have simply used an air conditioner to not melt this past summer, you can thank Dr. John Gorrie of Apalachicola. Gorrie's 1851 contraption — created to make life a little more comfortable for his malaria patients — cooled air via the rapid expansion of gas, just like AC units do today.
Make Your Money Work Better for You
Georgia: The Cotton Gin
Flashback to high school, and you'll probably remember the name Eli Whitney, credited with inventing the cotton gin. What you might not know is that he did his work on the machine at Mulberry Grove plantation just outside of Savannah, laying the groundwork for a U.S. industry that exports about 14.5 million bales of cotton per month.
Hawaii: The Modern Surfboard
Okay, this one should come as no surprise. Though Polynesian royalty was already surfing in 500 A.D., Hawaiian George Freeth was the first to cut his 16-foot board down to 8 feet. Other Hawaiian firsts that birthed today's $7.3-billion industry include the first mass-produced board, the first tapered board, the first fixed tail fin and the first fiberglass board.
Idaho: TV
Though he unveiled the final product after moving to San Francisco, Philo T. Farnsworth initially sketched out the idea for the vacuum tube that would become the first TV during his chemistry class in Rigby, Idaho. By 2021, the industry that sketch birthed is projected to generate $277.4 billion in revenue.
Illinois: The Cell Phone
Back when Motorola still had a campus in Schaumburg, research director, Chicago native and Illinois Institute of Technology grad Martin Cooper introduced the DynaTAC, the world's first cellular phone, under the company's umbrella in 1973. The invention eventually evolved into the smartphone market, which you may have heard of — it's projected to sell over 6 billion devices and make $355 billion in revenue between 2017 and 2021.
Indiana: Theme Parks
In 2017, ReportsnReports declared that the amusement park market was set to grow at a CAGR of 10.16 percent through 2021. All that fun (and money) started in Santa Claus, Indiana, which hosted the world's very first theme park: Santa Claus Land, established in 1946. Today, you may know it as Holiday World, and it's still the best theme park in Indiana.
Iowa: The Computer
Whatever device you're reading this on, you owe it to the Atanasoff-Berry Computer, the world's very first electronic digital computer — a 750-pound monster — developed at Iowa State University by John Vincent Atanasoff and Clifford Berry in 1937. From laptops to smartphones to the Internet of Things, the computer industry's modern impact can't be limited to a single industry.
Make Your Money Work Better for You
Kansas: The Helicopter
In the early 1900s, American inventors and entrepreneurs had flight fever. Among them were William J. Purvis and Charles A. Wilson of Goodland, Kansas, who patented a rudimentary, 20-foot-tall helicopter in 1910. In 2017, the U.S. helicopter industry flew to heights of $8.2 billion, via ReportBuyer. Kansas is still involved in aviation; today civilian aircraft, engines and parts are the biggest export from the state.
Kentucky: Pro Baseball Bats
Introduced in 1884 by Bud Hillerich for player Pete Browning, the Louisville Slugger isn't just an icon: It's also the world's first baseball bat created for professional use. Not only did second-generation German immigrant Hillerich invent the Slugger, Honus "The Flying Dutchman" Wagner became the very first athlete to sign a product endorsement when he used the Louisville Slugger in 1905.
Louisiana: Jazz
Early jazz traces its roots all the way back to the mid-18th century in New Orleans, owed to a vibrant mix of African-Americans arriving after the Louisiana Purchase, the free "Creole of color" community and French Quarter influence. The best-selling jazz album of 2017, Norah Jones' "Day Breaks," was projected by Headline Planet to sell 37,000 to 43,000 U.S. copies in its opening week alone.
Maine: The Diving Suit
At Maine's Webb River in 1834, Leonard Norcross attached a rubber-back suit to a watertight helmet and an external air supply. His invention, patented that same year, help employ about 3,370 commercial divers in the U.S. in 2016, as per Bureau of Labor Statistics figures.
Maryland: The Refrigerator
In 1802, President Thomas Jefferson arrived in Brookeville, Maryland, to inspect a newly patented cooling device known as a refrigerator. Resident Thomas Moore came up with the super chill idea, and as of 2016, about 10.9 million refrigerators were still being shipped per year in the United States.
Massachusetts: Basketball
In the winter of 1891, instructor James Naismith's new game would officially christen Springfield College as the birthplace of basketball. Naismith was just looking to invent a game that'd be easy learn and easy to play inside under artificial lights. Little did he know that the National Basketball Association would generate $5.87 billion in revenue during the 2015-2016 season.
Make Your Money Work Better for You
Michigan: Commercial Baby Food
Though milk substitutes and soupy slurries date back thousands of years, Daniel Gerber of Fremont, Michigan, first started selling solid baby food in big batches in the 1920s. By 1930, Gerber's plant was churning out 842,000 cans per year; one year later, that figure crossed the 2 million mark. Today, Gerber is owned by Nestlé, one of the largest food companies in the world.
Minnesota: The Pop-Up Toaster
The Scots invented the first electric toaster in the late 1800s, but Stillwater mechanic Charles Strite is the guy who really made your toast pop — literally. Pop-up toast debuted with the 1-A-1 Toastmaster in 1925, made in Minneapolis, and the Toastmaster brand is still popping today.
Mississippi: The Stetson Hat
You might see more flat-billed caps these days, but the Stetson hat is an American icon. It was born in Dunn's Falls, Mississippi, where the Mississippi River waters powered John B. Stetson's cotton and grist mills. In 2018, you can still buy an authentic, brand-new Stetson fedora, for about $80 to $185.
Missouri: The Ice Cream Cone
Two inventors came up with the ice cream cone independently in the early 1900s, including Ernest A. Hamwi, a Syrian concessionaire selling crisp waffles at the St. Louis World's Fair in 1904. When he saw that the neighboring ice cream booth was out of plates, he rolled his waffles into convenient serving cones. By 1906, Stephen Sullivan of Sullivan, Missouri was running a cone business; today, American factories can churn out about 150,000 cones every 24 hours.
Montana: The Heart Monitor
The world's first commercially viable heart monitor, the Holter Monitor Test, was the brainchild of Norman Holter and Bruce Del Mar in Montana. Patented in 1965, the modern monitor continues to fight the leading cause of death in the United States, and lives on in the consumer world via heart rate trackers in smart watches and similar devices.
Nebraska: Kool-Aid
It wasn't the Kool-Aid Man who invented his namesake drink — it was Edwin E. Perkins, who concocted the sweet powder in Hendley, Nebraska. In 1927, Perkins dehydrated the fruity drink Fruit-Smack to create the original "Kool-Ade" powder. By 1950, Kool-Aid was producing 323,000,000 packets and generating $10.5 million annually.
Make Your Money Work Better for You
Nevada: The Quickie Divorce
In 1931, Reno fought the Great Depression by monetizing divorce. By passing the most lenient divorce laws in the country, reducing the standard three-month residency requirement to just six weeks, the Nevada town became the divorce capital of the 20th century, granting more than 30,000 divorces in the 1930s alone.
New Hampshire: The State Lottery
Established by State Representative Larry Pickett of Keene in 1963, the New Hampshire Lottery stands as the first and oldest legal lottery in the U.S. Pickett's idea was to raise money for education, and of the $73.5 billion Americans spent on lotteries in 2016, $16.7 billion still goes to that noble cause. Remember, buying a lottery ticket is a really dumb way to waste money.
New Jersey: LCD Screens
Austrian botanist Friedrich Reinitzer may have discovered liquid crystals in 1888, but Jersey boy George Heilmeier of RCA's David Sarnoff Research Center in Princeton first put them to use in liquid crystal displays in 1968. In 2017, LCD TV sales alone were expected to reach 227 million. If you're planning to buy a TV, wait until after Christmas to look for deals.
New Mexico: The PC
Albuquerque firm Micro Instrumentation and Telemetry Systems built the Altair 8800 Microcomputer, the first desktop-sized, affordable personal computer, in 1974. The MITS PC started at $395 and sold 4,000 units in its first three months; IDC reports that 260 million PCs were sold in 2016.
New York: Toilet Paper
The Chinese had been using toilet paper for thousands of years by the time the 1850s rolled around, but that's when New Yorker Joseph C. Gayetty first commercialized the idea of good old T.P. on a convenient roll. In 2018, U.S. toilet paper revenue amounts to about $12.13 billion. It might not be glamorous, but everyone needs it.
North Carolina: Aviation
You knew this was coming, right? It was at Kitty Hawk, North Carolina, that Wilbur and Orville Wright made the first successful airplane flights on December 17, 1903. Back then, the Wright brothers were just American dreamers; now, the global airline industry pulls in net profits of $29.8 billion, according to 2017 data from the International Air Transport Association.
Make Your Money Work Better for You
North Dakota: The Bubble Bath
Sometimes, it really is the little things that matter. In 1961, Harold Schafer of North Dakota's Gold Seal Company gave the world the bubble bath when he created Mr. Bubble powdered bath flakes. Over 50 years later, the mascot still endures, and now comes in liquid, foam and bath bomb varieties.
Ohio: Superman
Kal El might be from Krypton, but Superman's real birthplace is Cleveland. In 1933, two youths from the Glenville neighborhood, Jerry Siegel and Joe Shuster, envisioned the world's first superhero, selling the concept to DC Comics for just $130 in 1938. Forbes reports that in 2017, superhero movies alone made over $4 billion at the box office, to say nothing of comic books, other media and merchandising. "Superman" reboots are still profitable, too.
Oklahoma: The Electric Guitar
Oklahoma might be forever associated with stage musicals, but its real sonic contribution comes from Braggs native Robert Lee Dunn, who invented the electric steel guitar and played it with Milton Brown's Musical Brownies in 1934. Even as sales are trending downward, electric guitars still manage to sell over 1 million units per year, according to 2017 figures from the Washington Post.
Oregon: Wikis
Portland software engineer Ward Cunningham cooked up WikiWikiWeb, the first website to allow collaborative content editing, in 1995. No one was around to write a Wikipedia entry for Cunningham back then, but his contribution can't be overstated: In 2016, Business Insider and Statista reported that WikiWikiWeb descendant Wikimedia netted over $80 million in donations alone.
Pennsylvania: Smiley Face Emoticon
At Carnegie Mellon University in 1982, professor Scott E. Fahlman gave us all a new way to communicate when he came up with the smiley face emoticon — you know, this guy: :-). Fahlman's smiley was the precursor to the emoji, which saw 60 million uses per day on Facebook and 5 billion uses on Messenger every day in 2017, according to Adweek.
Rhode Island: Mr. Potato Head
Headquartered in Pawtucket, Rhode Island, Hasbro introduced Mr. Potato Head — created by inventor George Lerner — in 1952. The toy made $4 million (that's $37.2 million in today's money) in just a few month's time, and was inducted into the National Toy Hall of Fame in 2000.
Make Your Money Work Better for You
South Carolina: The Submarine
South Carolina birthed the submarine, but lost its innovators in the process. Though Horace Hunley developed the submarine in New Orleans, his initial prototype was destroyed in 1862. It wasn't until 1863 that Hunley launched his first sub in Charleston, where it unfortunately sank and killed five of the eight crewpersons onboard.
South Dakota: Black Hills Gold Jewelry
Have you ever seen gold jewelry with distinct designs of grape leaves, vines and tendrils? That's Black Hills gold, and it's the brainchild of S. T. Butler, who originally used a kerosene torch to solder the unique designs on red, green and yellow gold jewelry back in 1878. According to the Dakota Territory Resource Corp, Butler's not alone: 44.6 million ounces of gold have been mind from the Black Hills over the past 136 years.
Tennessee: Touchscreens
Your iPad, smartphone and Nintendo Switch have Dr. Samuel Hurst of Oak Ridge to thank for all those fingerprints. In 1971, he invented the very first touchscreen, dubbed the Elograph, in his East Tennessee basement. Today, the Elo Touch company still goes strong, with over 20 million installations, 400 global patents and more than 500 employees.
Texas: 3D Printing
According to Wohlers Associates Inc., the 3D printing industry was worth more than $6 billion in 2017, but its roots were planted at the University of Texas at Austin's Mechanical Engineering Department in the early 1980s. Starting in 1981, undergrad Carl Deckard began sintering plastic powder into three-dimensional shapes, using CAD programs to control the tools. By 1990, he had his first patent in place.
Utah: The Electric Traffic Light
In 1912, police officer Lester Wire mounted a hand-crafted wooden box wired with colored electric lights on a pole, powering the contraption with cables attached to an overhead trolley. The reign of the electric traffic light in America may soon be drawing to a close, though; in 2015, Chicago became the first U.S. city to approve a $3.5 million "shared street" renovation featuring no curbs, no lanes, no lights and minimal signage.
There's still innovation happening in Utah — it's one of the best states to start a business.
Make Your Money Work Better for You
Vermont: Postage Stamps
In 1846, a year before the government officially issued stamps, Brattleboro postmaster Dr. Frederick N. Palmer beat them to the punch with the country's first postage stamp. No word on how much Palmer charged himself, but in 2018, USPS Forever Stamps go for 50 cents a pop.
Virginia: Chapstick
Lynchburg physician Dr. C.D. Fleet created lip balm in the early 1880s and sold his recipe to Virginian John Morton for $5 in 1912. Morton and his wife dubbed the product Chapstick and began manufacturing it in their kitchen, leading to the formation of the Morton Manufacturing Corporation. Jump to 2016, and lip cosmetic sales in the U.S. generated about $155 million.
Washington: The Backpack
Avid hiker and Washingtonian Lloyd Nelson knew there had to be a better way than the stick-and-sealskin sack — that's why he submitted his patent application for the modern backpack in 1922. Considered the father of the outdoor gear industry, Nelson (literally) trailblazed a market that generated $4 billion worth of revenue in 2017, as per IBISWorld data.
West Virginia: Outdoor Advertising
West Virginia's iconic "Mail Pouch" ad painted on the side of thousands of barns and buildings is more than just a historic curio — this early 20th century marketing campaign from Wheeling's Mail Pouch Tobacco Company marks America's first outdoor advertising. In 2017, the Outdoor Advertising Association of America predicted that the out-of-home advertising would skyrocket to a $33 billion industry by 2021.
Wisconsin: The Blender
Stephen Poplawski's 1922 invention of the blender, a cup placed atop the newly minted fractional horsepower motor, didn't stop with just one innovation — when sold to drug store soda fountains, it gave way to the invention of the malted milkshake, too. Blenders show no signs of slowing down yet, with 24.3 million sold in the U.S. in 2016. Today, an immersion blender is an affordable kitchen tool.
Wyoming: The Steering Knuckle
Laramie's Elmer Lovejoy may not have invented the car, but he was a "horseless carriage" pioneer when he built Wyoming's first automobile in 1898. Shortly after, he created the steering knuckle, a suspension mechanism still used in modern cars, but sold the patent to Elliot Vehicle Company for just $800. And if that's not enough, Lovejoy went on to patent the automatic garage door opener in 1921.
More From GOBankingRates:
About the Author