iPhone X and the Best Product Launches of the Past 10 Years
These products sold the best right out of the gate.
When Apple announced the launch of the iPhone X in September, which the brand dubbed "the future of the smartphone," retail analysts had only one question: How many phones could the company sell?
Over the past decade, Apple has been responsible for many of each year's best-selling products, but it's not the only brand that's been able to achieve incredible sales and break records. These are the best product launches of the past 10 years.
1/10
natalie / Flickr.com
2008 — Wii Fit
4.53 million units sold in 2008
Time Magazine named the Wii Fit the "Gadget of the Year" in 2008 thanks to its revolutionary use of video game technology for weight loss. The interactive training tool infused strength-training, aerobics, yoga and balance exercises into users' games and activities, and also recorded users' weight and BMI to track progress. In addition to being a novel way to improve fitness, the game software was also a commercial success. Wii Fit sold 4.53 million units in its launch year, making it the No. 3 best-selling game software of 2008. It placed behind Wii Play, which launched in 2007, and Mario Kart Wii, according to NPD, which tracks industry sales.
2/10
Chuck Anderson and Erik Attkisson / 2009 Microsoft Corporation. All Rights Reserved
2009 — Windows 7
Sold seven copies every second through the first eight months of its launch
Craig Beilinson, the director of marketing for Microsoft's Entertainment and Devices Division, said in January 2010 that Windows 7 was "by far the fastest selling Operating System in history." This OS, launched in October 2009, had sold 150 million copies as of June 2010, meaning it sold at a rate of seven copies every second. Beilinson credited the record sales to the fact that the operating system was being used on devices other than PCs, including tablets, notebooks, smartphones and even cars.
Steve Ballmer, the Microsoft CEO at the time of the Windows 7 release, almost sunk the company. His replacement, Satya Narayana, has brought Microsoft back to relevance.
3/10
Peter Macdiarmid / Getty Images
2010 — iPad (First Generation)
300,000-plus units sold on the first day of launch
Apple launched the original iPad in April 2010, and the highly anticipated tablet boasted more than 300,000 in unit sales by midnight of its launch date. "It feels great to have the iPad launched into the world -- it's going to be a game changer," former Apple CEO Steve Jobs, now deceased, said at the time. The massive first-day sales also boosted downloads from Apple's App Store and iBookstore. Apple reported that iPad users downloaded over 1 million apps and over 250,000 e-books during the first day of iPad sales.
2011 — iPhone 4S
More than 4 million units sold in the first weekend of sales
Crowds lined up across the U.S. and the world to get their hands on an iPhone 4S when it launched on Oct. 14, 2011. The smartphone was the first to include Siri, the voice-activated assistant that now comes standard on iPhones. The iPhone 4S broke tech launch records at the time and boasted more than 4 million units sold in its first weekend of sales.
2012 — Call of Duty: Modern Warfare 3
$400 million-plus in sales in the first 24 hours of release
Call of Duty: Modern Warfare 3 made history as the biggest entertainment product launch when it went on sale in 2012. Only 24 hours after its release, the video game had brought in more than $400 million in sales, with over 6.5 million units sold in North America and the United Kingdom alone, according to Charttrack.
6/10
Robert Fruehauf / Shutterstock.com
2013 — Google Chromecast
Over 20 million units sold in the first two years of its release
Google launched its live-streaming device, Google Chromecast, in July 2013. The device, which allowed for access to Netflix, YouTube, Pandora and more through the HDMI key, was priced at only $35, which could account for its impressive sales figures. In 2015 Google announced it had sold 20 million Chromecast devices.
Best Streaming Devices: See How Google Chromecast, Apple TV, Amazon Fire and More Compare
7/10
Hadrian / Shutterstock.com
2014 — iPhone 6 and 6 Plus
Over 10 million sold in the first weekend of sales
Apple broke its own record when it sold more than 10 million units of the iPhone 6 and iPhone 6 Plus during its first weekend of sales in September 2014. In a press release, Apple CEO Tim Cook said sales for the iPhone 6 and iPhone 6 Plus "exceeded our expectations for the launch weekend, and we couldn't be happier. We would like to thank all of our customers for making this our best launch ever, shattering all previous sell-through records by a large margin."
Technological advances with the new models included faster speeds, better cameras and the introduction of Apple Pay, which lets users make payments with just the touch of a finger.
8/10
Denys Prykhodov / Shutterstock.com
2015 — Apple Watch
Over $1 billion in revenue in three months
Apple did not release sales figures for its first generation Apple Watch but instead lumped it in with a product category that included the Watch, the iPod, Apple TV and Beats accessories. However, technology news website The Verge estimated that the Apple Watch brought in more than $1 billion in revenue in its first three months on sale. The Apple Watch was marketed as the tech giant's "most personal device yet," allowing for ease of communication as well as health and fitness tracking. You can track your money with your smartwatch, too.
2016 — Pokemon GO
Added $7.5 billion to Nintendo's market value
The success of the Pokemon GO game led shares of Nintendo to increase in market value by $7.5 billion just two days after its U.S. release, Reuters reported. Web analytics firm SimilarWeb reported that only two days after the app's July 6 launch, it had been downloaded by over 5 percent of Android users, surpassing downloads of the popular dating app Tinder. It also scored high for engagement, with more than 60 percent of those who downloaded the app using it daily. At the height of the fad, users were willing to make some serious sacrifices to play the game.
2017 — iPhone X
Sales could reach 50 million units by the end of 2017
When the iPhone X became available for preorder on Oct. 27, the initial stock of phones sold out almost immediately, and delivery estimates jumped to the five- to six-week range. Apple said demand was "off the charts" in a statement to MacRumors. Though sales numbers have not been released, KeyBanc analysts believe the sales lived up to the hype. "Our surveys indicate most of the stores were sold out within a few hours after opening despite limited promotional activity," The Street reported the analysts saying. "While it remains unclear what true demand is for the iPhone X given the supply constraints, we are encouraged by our initial survey results, which revealed a healthy initial demand response to the initial launch."
GBH Insights analyst Daniel Ives raised his iPhone X order predictions, 9to5Mac reported. The analyst predicted orders of 50 million iPhone X units during 2017, up from 40 million predicted previously. Ives called the first weekend of iPhone X sales a "stellar success."
Up Next: Sell Your Old iPhone to Score Extra Income
About the Author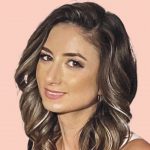 Gabrielle joined GOBankingRates in 2017 and brings with her a decade of experience in the journalism industry. Before joining the team, she was a staff writer-reporter for People Magazine and People.com. Her work has also appeared on E! Online, Us Weekly, Patch, Sweety High and Discover Los Angeles, and she has been featured on "Good Morning America" as a celebrity news expert.